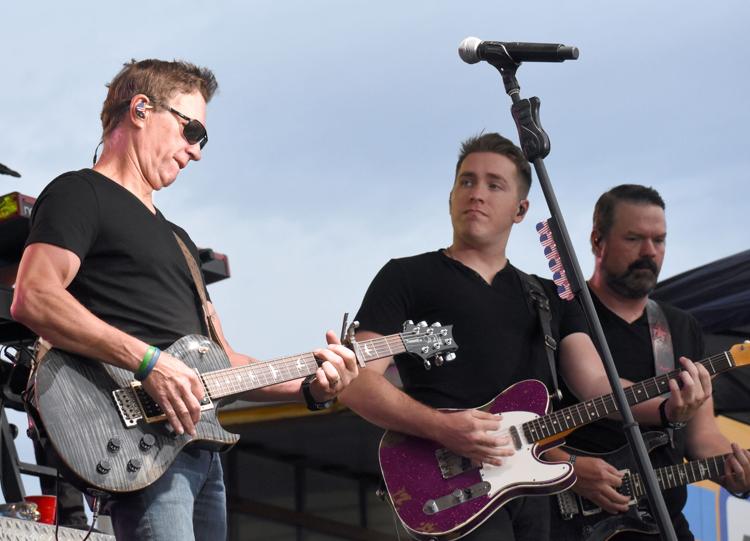 Twelve years ago, a country music singer with rising popularity named Craig Morgan performed the North Central Washington Fair in Waterville.
This year he returned to the grandstand stage Friday night and brought a crowd of several hundred to their feet.
Morgan was the headline act at the 2007 fair and the first entertainer to headline a second time since the fair began hosting concerts in the early 90s.
Morgan opened his show with his 2012 hit "This 'Ole Boy" before stepping thing up with No. 7 hit "Little Bit of Life."
Both brought energy and brought the crowd to cheer for more.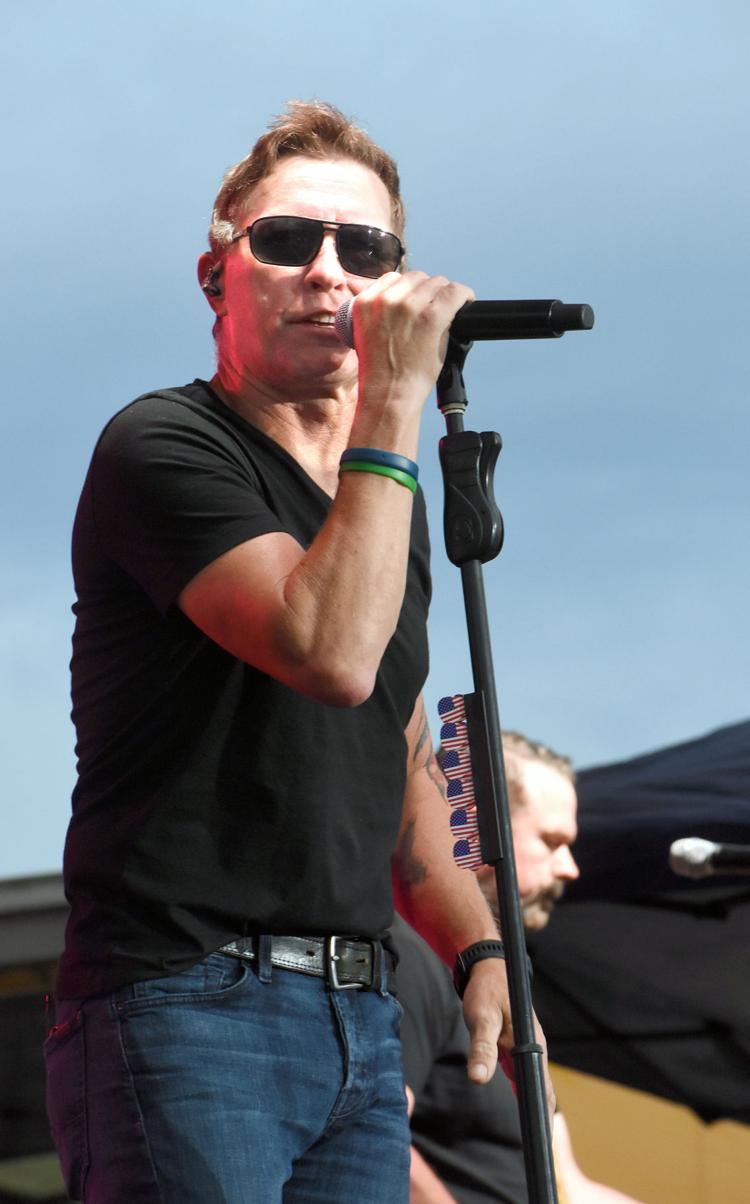 Throughout his performance he delivered several of his classic hits including "I Got You," "That's What I Love About Sunday," "This Ain't Nothing," and more.
He was accompanied onstage by his six-piece band of well-seasoned musicians all dressed in black shirts and dark jeans.
During introductions of his band members, Morgan let each musician showcase individual talents with a variety of musical genres ranging from pop to bluegrass.
Being an U.S. Army veteran, Morgan paid tribute to soldiers and first responders with a cover of Gavin Degraw's "Soldier" early into his performance.
"I had the great pleasure of being in the U.S. Army for a long time," Morgan said. "I tell you that because I want you to know when I talk about our military, when I talk about our country, you all know that I'm talking about it from experience. Not things that I've seen on TV or heard on the radio."
Morgan went on to say he has performed several times overseas for troops.
"We always promised, every show that we do over there, I promise those men and women that when we get home, from my stage every night, we will make sure to remember them and bring them to the forefront of our conversation."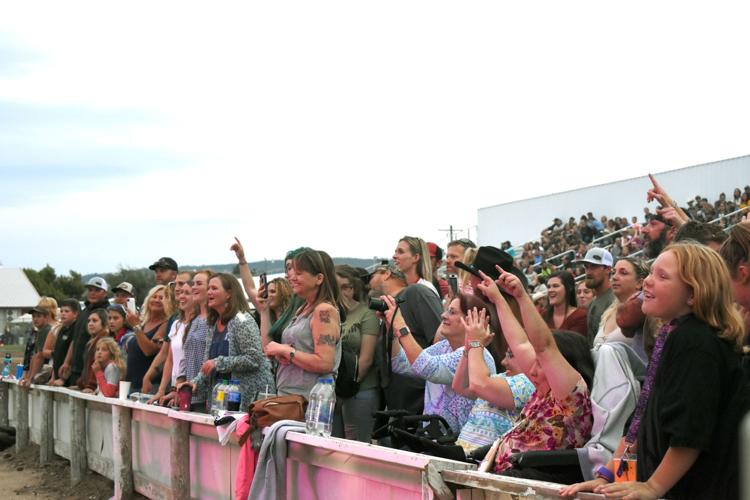 He also thanked law enforcement officers and first responders for their service because, "in my opinion they are soldiers as well."
Morgan performed a couple of songs from his upcoming album before culminating to his crowd-pleasers "Redneck Yacht Club," "International Harvester," and "Bonfire."
At one point during "Redneck Yacht Club," Morgan's band made a brief pause for audience participation. When the audience wasn't as loud as Morgan would have liked, he chucked and said, "That felt like I was at a Blake Shelton show."
In between songs Morgan made several comments about his faith, family and country. He came off as a mild-mannered country boy who loves what he is doing. His fans do, too.
I remember seeing Morgan when he performed at the fair in 2007. Aside from the string of hits he's had throughout the past decade, he brought exactly what his fans have come to know and love: Pure, authentic country music.
Opening the show was Norman Baker, the winner of the fair's first-ever Battle of the Bands. Baker played an acoustic guitar and was accompanied by a pedal steel guitar player. Some in the audience referenced Baker's original music as a blend of Americana and Willie Nelson.
The next concert in the region is Joe Diffie at the Chelan County Fair Friday, Sept. 6.
Brock Hires is managing editor for The Chronicle. He can be reached at 509-826-1110 or via email at bhires@omakchronicle.com.