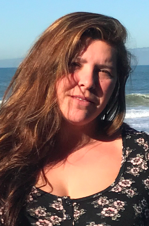 TONASKET — Michellee Fox is the Community Cultural Center's new executive director, and she hopes to see the building become a place used by all community members.
"Without everyone, we won't be able to keep the center open," said Fox, who first volunteered her services when learning of the financial situation the center was facing.
In a letter to the CCC Board of Directors, who voted her in unanimously, Fox thanked them for their vote of confidence.
"As the new Executive Director, I will nurture existing relationships, acquire new support and mend bridges," said Fox. "I am open to any ideas from our community to get our CCC to be driving and sustainable."
With that goal in mind, one of Fox's first actions was to organize the center's Second Annual Halloween Boogie as a fundraiser. Securing sponsorship from Tonasket Shipping Post, OK Chevrolet and Mountain Pro Imaging, Fox brought in DJ Sticky to provide music, with beer and cider sales and La Ultima Taqueria providing food for sale. A costume contest with prizes includes a detail from OK Chevrolet. The event is Saturday, Oct. 26, with doors opening at 8 p.m. Tickets are $10.
Fox has over 18 years' experience in event management and 12 years as a trained chef. Her most recent position in California was at the Mateel Community Center as their Vendor Coordinator before moving to Tonasket last February.
"In August I got married to third-generation Tonasket resident Gabriel Fox, and we came back to take care of his father," said Fox, adding they moved to the homestead her husband grew up that had been in his family since 1979."
Fox said her position as Vendor Coordinator in Humboldt County, where she lived for a decade, including organizing Reggae on the River for a crowd of 10,000.
"I created two big festivals in San Francisco, one was three days inside the Harmony Festival on the Santa Rosa Fairgrounds. We brought in Michael Frante, and about 30,000 people attended," said Fox. "It was on the fairgrounds right next to the highway, so it was pretty crazy."
Fox's involvement with her new community this weekend might not include any highways nearby, but it should be pretty "crazy" and certainly busy. She has taken over running the volunteer kitchen for Michael "Buffalo" Mazzetti at the fall barter faire.
Fox said she sees the volunteer work as an opportunity to contribute to her community.
"I think everyone should ask themselves, 'how can I contribute to my community,'" said Fox. "What is it you can do? It can be anything. The center needs to be run and I can't do it all by myself."
Fox will be working with a team of volunteers coordinated by Tonasket native Concetta Mazzetti, "and together we can make our center burst of creativity, community and livelihood," said Fox.
She reached out to the director of Methow Arts to build to partner in bringing events to both valleys.
"We had a very productive meeting. They are already doing what I would like us to be doing," said Fox. "We want to join forces and figure out how we can be partners and work together to get grants to bring good acts here."
Fox said events turning a profit are needed to keep the center alive.
"Why can't we have a reggae show one day, a country music show another and a Spanish event all in the same week," said Fox, who started an info group in Spanish on Facebook "so people can begin to understand they can be a part of it."
"I would like to meet with people who organize the rodeos and the Winterfest so the CCC can be involved," said Fox. "I want the CCC to have an info booth at every major event in the county, for example the Stampede. It's very important. We are in a dire financial position and we don't want to lose our community center. It is a gem for everyone around here."
Fox said if anyone would like to meet with her, she will be in the center most days; officially Tuesdays and Thursdays. Fox can be reached at info@communityculturalcenter.org.