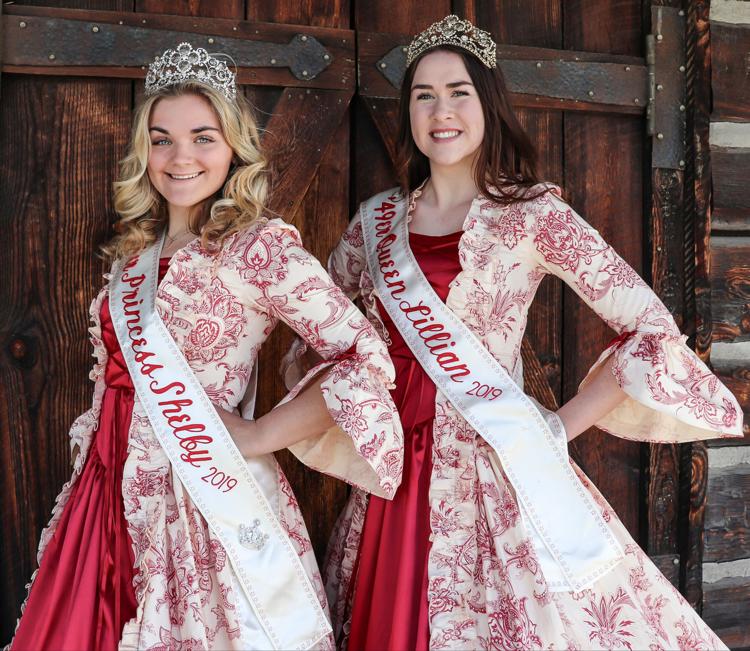 WINTHROP — Folks are invited to attend the 74th annual Winthrop '49er Days celebrations this weekend.
Activities kick off at noon Friday when participants in the 19th annual Ride to Rendezvous horse and wagon train ride into town. The Washington Outfitters and Guides Association ride began Monday and took participants on a loop through the Methow Valley.
"We ride into the packer rendezvous which has always been at the same time as Winthrop's '49er celebration, maybe not always, but 31 years and 21 years for the ride," said Washington Outfitters and Guides Association spokeswoman Marva Mountjoy. "The ride will be about the same as in years past with many new faces and many former guests. We travel different routes each year this year we are beginning at the Winthrop Rodeo arena and ending up going through Winthrop on Friday.
"The ride ends when we reach the rodeo arena on Friday," Mountjoy said. "Some of the guests and outfitters will be in the parade on Saturday.  All of them will go through town on Friday."
This year's royalty includes Grand Lady and Grand Marshal Doug and Sheri Mohre. The junior royalty court includes Queen Lillian Cooley and Princess Shelby White.
Saturday festivities begin at 10:30 a.m. with performances by the Vigilantes and the West Coast Country Heat Line Dancers. The parade begins at 11 a.m.
The parade promises more horses, mules and pack strings than any event in Washington, chamber officials said. Prizes will be awarded for the best entries in each category.
Old-fashioned games, including a pie-eating contest, gummy bear spitting contest and an egg throwing contest, will be offered at noon at Sheri's Sweet Shop, 207 Riverside Ave.
Beginning at noon in the Winthrop Park, Washington Outfitters and Guides members will gather for their 31st annual Packers' Rendezvous.
The Methow Valley Snowmobile Association and the Winthrop Kiwanis Club will offer brats, hot dogs and barbecued pulled pork sandwiches until 2 p.m. or they sell out, chamber officials said.
In the band shell, live music is planned.
An outfitter feast will be from 5-6:30 p.m. in the park. Admission will be charged.
The evening program, "Around the Campfire," will be at 7 p.m. in the Barn, 51 Highway 20, and includes cowboy poetry, music and outfitter campfire stories, organizers said. Admission will be charged.
A Western dance will follow.
Sunday's activities start with a Mother's Day cowboy breakfast from 8-10 a.m. in the park. Admission will be charged.
A live auction runs from 10 a.m. to 2 p.m. in the park and features outfitter trips, artwork, a Ride to Rendezvous quilt, plus a variety of other items.
A packing competition also runs from 10 a.m. to 2 p.m. Top professional packers will compete for the title of No. 1 packer.