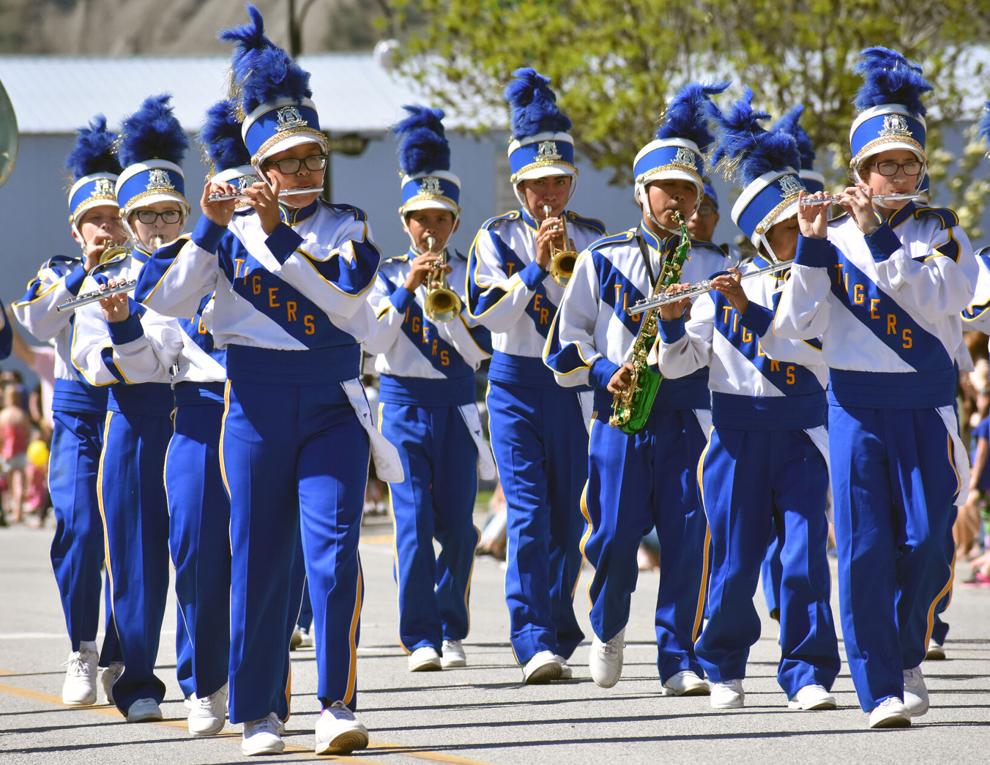 OKANOGAN — Organizers across the region say they are hopeful to return to some sense of normalcy this year with the return of annual celebrations and festivals.
As of late March, nearly 20,000 COVID  vaccinations had been administered in Okanogan County, according to Lauri Jones, community health director for Okanogan County Public Health.
"It's amazing," she said. "We're doing a fabulous job."
Jones said she's "cautiously optimistic" that community festivals will be allowed to return this season.
"I think we're going to be in a better position by summer," she said. "So, I'm encouraged, but we need to really thank hard about the next couple of weeks. We need to tighten up a little bit and keep us safe, and those around us safe."
In Oroville, plans are in the works for the annual Oroville May Festival, May 7-9.
"May Day is on for this year," organizers announced on social media. "Tell your friends and family. Stay tuned for parade route updates and information about (the royalty) coronation."
To the south, plans are underway for the 85th annual Tonasket Founders' Day celebration the first weekend in June.
"Founders' Day is still a go," Mayor Marylou Kriner said last week. "The Comancheros (ProWest rodeo), the parade, the whole thing."
Plans also are in the works for Okanogan Days the first Saturday in June. Details will be available online at
The Okanogan County Fair is slated to return Sept. 9-12.
With a theme of "Okanogan County Strong," organizers said registration is planned in August, with pre-registration for animals June 10.
In south county, the Brewster Chamber of Commerce is planning a two-day Fourth of July celebration.
"We are turning in an event application today to the city for Fourth of July," chamber President Mike Mauk said Monday morning.
He said the majority of events will take place on one day, championship games for a softball tournament likely will stretch into a second day.
"The parade will start at 10 a.m. Sunday (July 4) at the Community Center on Cliff and Seventh, and go up to Main and end at the Legion Park," he said. "We will be giving trophies to four categories."
In addition to a parade, Mauk said a 3-on-3 basketball, a car show and live music are planned.
"We will have our main stage for our music at the Armory," he said.
Mauk said the chamber recently was approved to hold the annual King Salmon Derby Aug. 6-8.
In Pateros, the 71st annual Apple Pie Jamboree is also planning to return.
"We are full steam ahead as long as nothing bad happens," Jamboree President Tracey Miller said last week. "We're keeping our original date. We're always the third weekend in July.
"Last year we did a virtual event," she said. "It wasn't the same as seeing people, but it was good. It was something. We were able to give money and gifts to every kid in Pateros."
She said pies were baked and delivered to residents, and gift cards were purchased from local businesses and used as raffle items.
"This year we're hoping to get back downtown … have the parade, the 3-on-3," she said.
Miller also noted the group is always looking for additional volunteers.
"We're pretty desperate in needing a new flock of volunteers," she said. "I would love to hear from people. We are always open to new ideas."
In the Methow Valley, the 76th annual Winthrop '49er Days celebration — May 7-9 — is slated to return.
"The planners of this event are carefully evaluating each component of the celebration for safety and feasibility during the global pandemic," a notice on the Winthrop Chamber of Commerce website said.
• Winthrop Rhythm and Blues Festival.
"After careful consideration and with a heavy heart, Winthrop Music Association has canceled this year's Winthrop Rhythm and Blues Festival, scheduled July 16-18," organizers said. "This was a very difficult decision, but we must put the health and safety of everyone first. Though the vaccines are rolling out and infection rates are generally declining, much uncertainty remains about how the pandemic will play out over the spring and summer months, and what sort of outdoor events will be possible by mid-July."
Organizers said they plan to offer a "virtual festival experience" again this year.
• Republic Prospectors' Days.
This year's Prospectors Days celebration has been canceled. The decision was made by a unanimous vote at a regular Republic Chamber of Commerce meeting earlier this month. Advice from health officials was taken into consideration at the meeting.
"Predicting what restrictions may be in place throughout this pandemic has been difficult and continues to be so," said Jon Ness, environmental health director for Northeast Tri County Health District, in a letter to the Republic Chamber of Commerce.
Ness noted COVID precautions will likely still be in place through the spring and summer, which means festivals where large groups of people gather will likely still be restricted.
The chamber remains hopeful for the return of Winterfest in January 2022.
(Editor's note: All events are subject to change because of COVID. See omakchronicle.com for the latest in coronavirus closures and cancellations.)