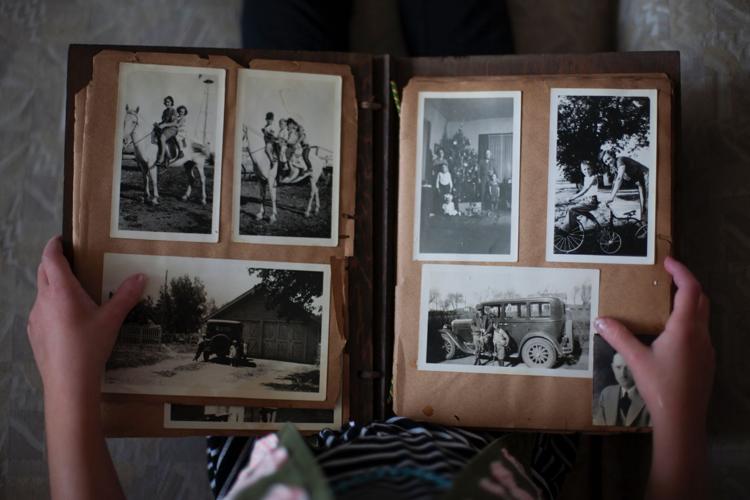 OKANOGAN — A picture is worth a thousand words, or so they say. But slowly time — or acid — can eat away the memory.
Thursday, Nov. 8, a small group of local historians sat around a table during a regular Okanogan County Genealogical Society meeting to discuss tips for preserving precious family photos.
Pointing to a box of photographs affixed to a cardstock backing, Carol Buswell said acid will eventually eat away the photograph.
"Acid just eats them up. They're acid in themselves," said Buswell, who formerly worked as an educational specialist at the National Archives. "Acid-free boxes are no longer acid-free.
"Newsprint is so acidic; it acidifies the box as soon as you put them in."
 In terms of preserving historic family photos, Buswell suggests making a digital copy of the picture.
"The best way to preserve them is to take a picture (or scan) of them," she said. "Put them in mylar or plastic sleeves. It just doesn't conduct acid."
Buswell also said photographs should never be placed next to newspaper clippings.
"Keep them in boxes and separate from everything else," she said. "Take a photograph of it and toss the original."
Formed in 1976 by a group of people dedicated to researching, saving and sharing family history, Okanogan County Genealogy Society meets at 1:30 p.m. the first Thursday of each month (except January, July and August) in the Wilson Research Center of the Okanogan County Historical Society, 1410 N. Second Ave.
Anyone with an interest in genealogy and history is welcome to attend.