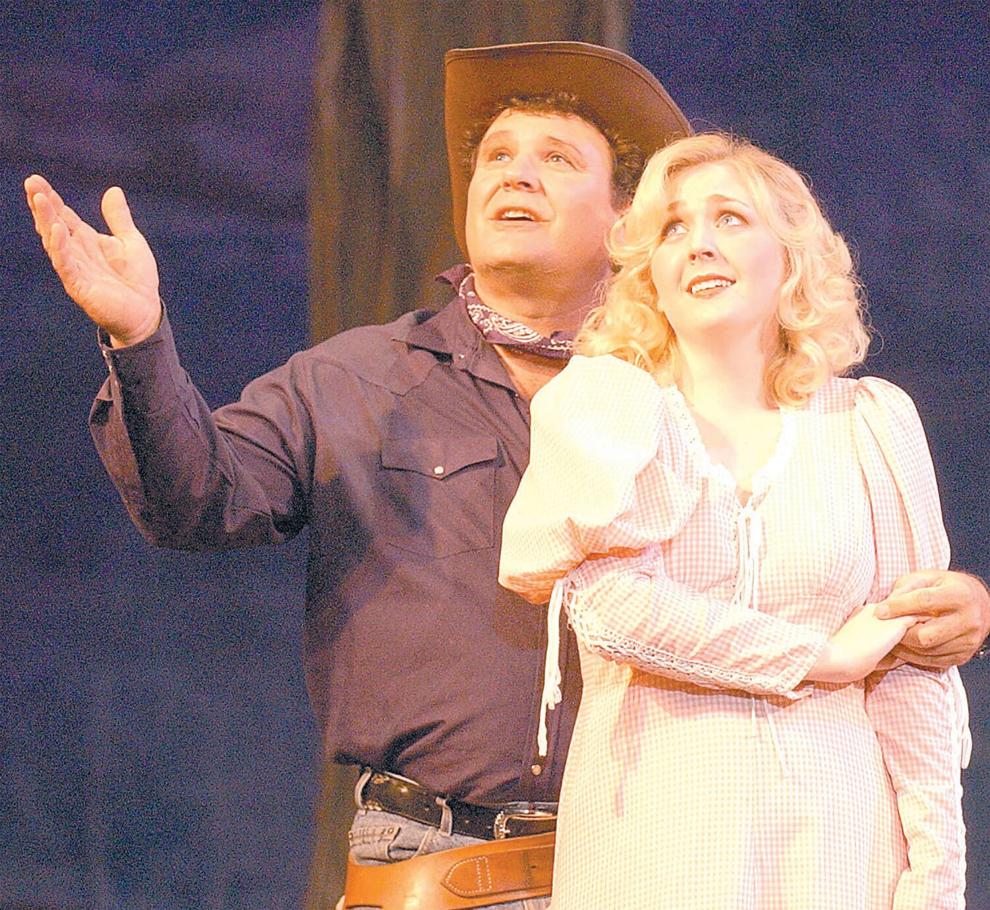 TONASKET - Kind, compassionate and energetic are just a few of the words residents used to describe Kim Harriman, a longtime Okanogan County entertainer.
Harriman, 66, Tonasket, died Thursday, July 15, after a month-long stint of health issues.
He was known for his many years of sports reporting on KOMW radio, owning an flower shop in Okanogan and his numerous performances in Okanogan Valley Orchestra and Chorus (OVOC) musicals.
Former OVOC coordinator Judy Johnston said she knew Harriman for nearly 30 years and called him a dear friend.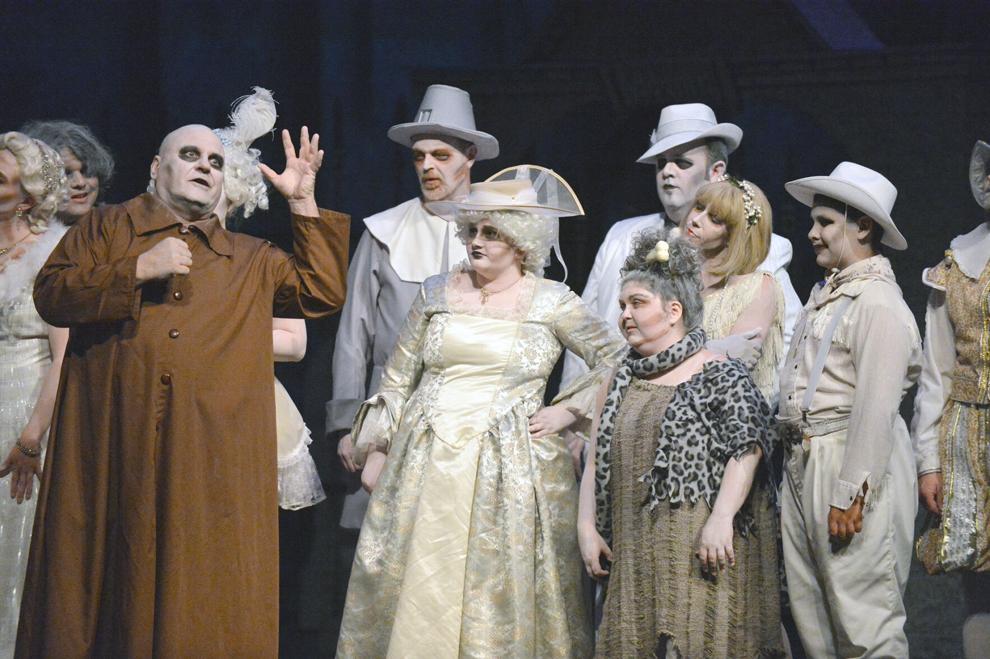 "When I think of Kim, I would say the most obvious thing that comes to mind, to me, was just his energy," she said. "He had so much energy for the things he was interested in. He loved music. He knew all the show tunes and we could sing them together. He was an advocate of theater for so many years."
Harriman starred in high school musicals and joined Okanogan Valley Orchestra and Chorus 1991.
Johnston said she first met Harriman when auditioning for "South Pacific."
"At the I met him, I believe he was working for KOMW, and he was such a great speaker," she said. "He just could go off into interesting areas. He was real comfortable speaking publicly, and his radio experience made him extremely personable.
"He welcomed people into his life," she said. "He was interested in them and what they were doing. He had so much energy and passion."
Johnston said another defining trait of Harriman was his ability and willingness to "do whatever it took, to see his passions happen."
The following year, Johnston directed "Guys and Dolls" and cast Harriman to play for one of the leading roles.
"We just kind of were partners in crime," Johnston said. "We just clicked. He had the same work ethic and same vision for the artistic elements for the shows we were in; Kim was one of the few people who really got it when it came to how much was involved to make a vision come true."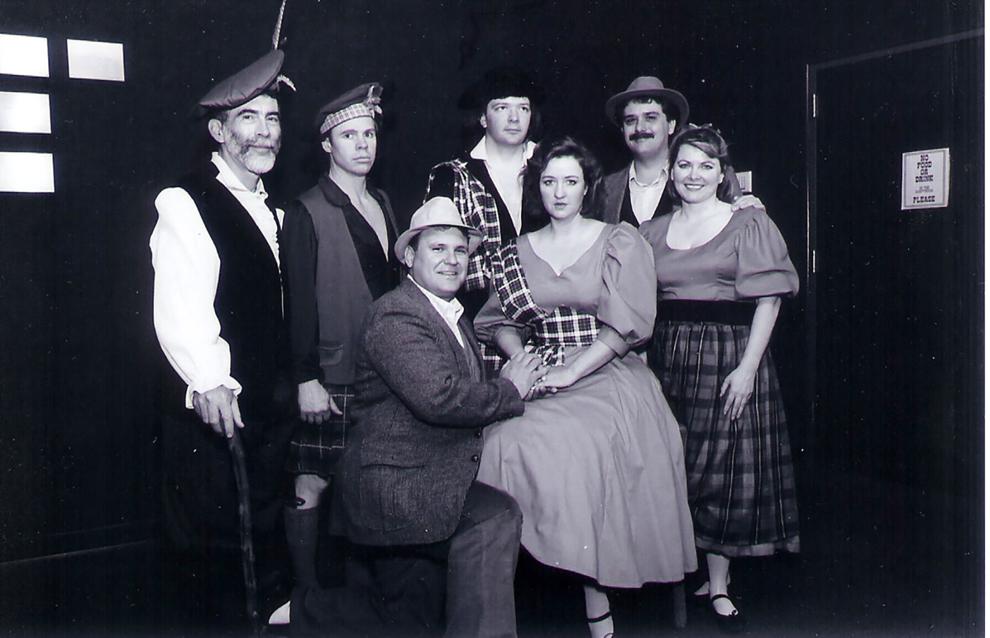 Throughout the following years, Harriman went to perform in 14 musicals ("South Pacific," 1992; "Guys and Dolls," 1993; "Hello, Dolly," 1994; "Brigadoon," 1995; "Camelot," 1996; "Oklahoma!," 2003; "Seussical," 2005; "Bye, Bye, Birdy," 2006 and "Beauty and the Beast," 2008), and produce six OVOC musicals ("Annie Get Your Gun," 2010; "Seven Brides for Seven Brothers," 2011; "South Pacific," 2012; "Spamalot," 2013; "Wizard of Oz," 2014; "Into the Woods," 2015 and "Addams Family," 2016) — five of which he produced and performed in.
"Early in the 2000s, he decided that he really wanted the shows to be stepped up in quality," Johnston said. "He just really wanted to step it up and bring us into a much more professional style."
That's when he stepped up into the producer role for "Annie Get Your Gun," and Johnston served as director.
She said his work schedule prompted him to take a couple of years off, but he later returned to the stage.
"The last show he was in was 'The Addams Family;' that show it was really hard for him," Johnston said. "His work schedule was just so bad; he was just worn out."
She said Harriman was optimistic toward retirement, which would allow more time for theater.
Johnston said she has fond memories of having lunch with him weekly to discuss and organize details for upcoming productions.
"We were very good friends," she said.
Johnston said Harriman had a generous heart and truly cared about people.
"He was passionate about what he believed in," she said. "He cared about his people, and he made himself available to people. He was one of kind.
"It's going to be a very weird world without him," she said. "He had a beautiful voice. He could portray any character with it. He touched many, many lives."
OVOC costumer Susan Graves echoed Johnston.
"He was always a joy to be with," she said. "His great humor and sweet soul made my job a breeze. And, when he was producing the shows for OVOC, he was there for me in every way."
Graves said she and Harriman served on the OVOC board for many years together, and he cared deeply for his OVOC family and "went the extra mile whenever needed to keep the organization afloat."
"On stage, Kim made it look so easy," she said. "His rich voice and winning charm flowed over the audience and drew them in to the story and the characters in every play he was in.
"Backstage, we had a ball," Graves said. "Especially with the 'quick changes'; During "Guys and Dolls," we gave him boxer shorts with hearts all over them as a joke … he wore them every performance with style and gusto.
"When Kim hugged you, you knew you were loved and appreciated," she said. "He was a special man with a great talent. We will miss him, always."
OVOC coordinator Vera Zachow said Harriman was not only a great performer, but also a true friend.
"He was not the unapproachable star of many shows but a true friend to each of us," Zachow said. "His concern for us and our families set him apart not only during the rehearsal and performances, but in everyday life.
"He would stop to talk, to catch up on what was going on in our lives if he saw us months later on the street," she said. "He was a true friend that will be greatly missed."
Zachow's daughter, Cari Zachow, who is the stage manager for OVOC musicals, said she will remember Harriman for his big heart.
"The first time I saw Kim Harriman, he was one of the lead actors in 'Hello Dolly,'" she said. "He was fantastic, and my love of theater started then and there. I've had the pleasure of working with Kim in the theater for many years.
"Kim always made me smile and had the biggest heart," she said. "He was a friend to everyone and made the cast and crew feel welcome and part of the OVOC theater family. He was a great friend, and I will miss him dearly."
"Kim was a friend and my very own personal matchmaker," said Meaghan McElderry, who co-starred in the 2003 "Oklahoma!" musical with Harriman. "He helped orchestrate the meeting between my now-husband, Bob McElderry, and me. He was my wingman to a coffee/Diet Coke outing and encouraged us to go to an OVOC concert together. And the rest is history, as they say.
"Every time I think of that show I can hear his voice singing... 'Oh, what a beautiful morning.' Such a beautiful voice and so much heart behind it; no wonder he got so many lead parts."
Aside from the stage, Harriman was also involved with the Okanogan County Republican Party.
"He was a long-standing community member, and many throughout the county knew him on a professional level through Sysco," Okanogan County Republic Chairwoman Christa "Teagan" Levine said. "Soon after we met, he started coming to Okanogan County Republican Central Committee meetings, where we became friends."
He was then elected as the Okanogan County Republican state committeeman to represent the county at the state level.
"He was honored, and so was I," she said, noting he was also appointed as the group's fundraising chairman.
Levine said she called Harriman's daughter, Maria Errico, the morning he died, but Levine said she'd call Harriman back later that evening. He ultimately died before she had the chance to call him back.
"Something was telling me to get hold of him, and I didn't listen," Levine said.
"I think the two of us made a great team and we had some pretty impressive results," she said. "We have lost a friend and patriot. My deepest condolences to (partner of 26 years) Kassie (Pruitt) and Maria (Errico). Rest in peace, Kim."
Errico said she has fond memories of her father emceeing the former Omak Junior Miss program.
"We had the old high school gym and he would emcee it and sing, 'Thank Heavens For Little Girls,'" Errico said.
She also remembers her father broadcasting high school games for KOMW radio, including state coverage in Spokane and the Tacoma Dome.
He later began a career with Sysco, a wholesale restaurant food supplies company, where he worked for 20 years and retired shortly before his death.
"He was a very diverse person and lived here almost his entire life."
A memorial service is planned for noon Saturday, Aug. 7, at Community Presbyterian Church of Omak, 9 Birch St.
(Editor's note: A full obituary will be published in next week's edition of The Chronicle.)