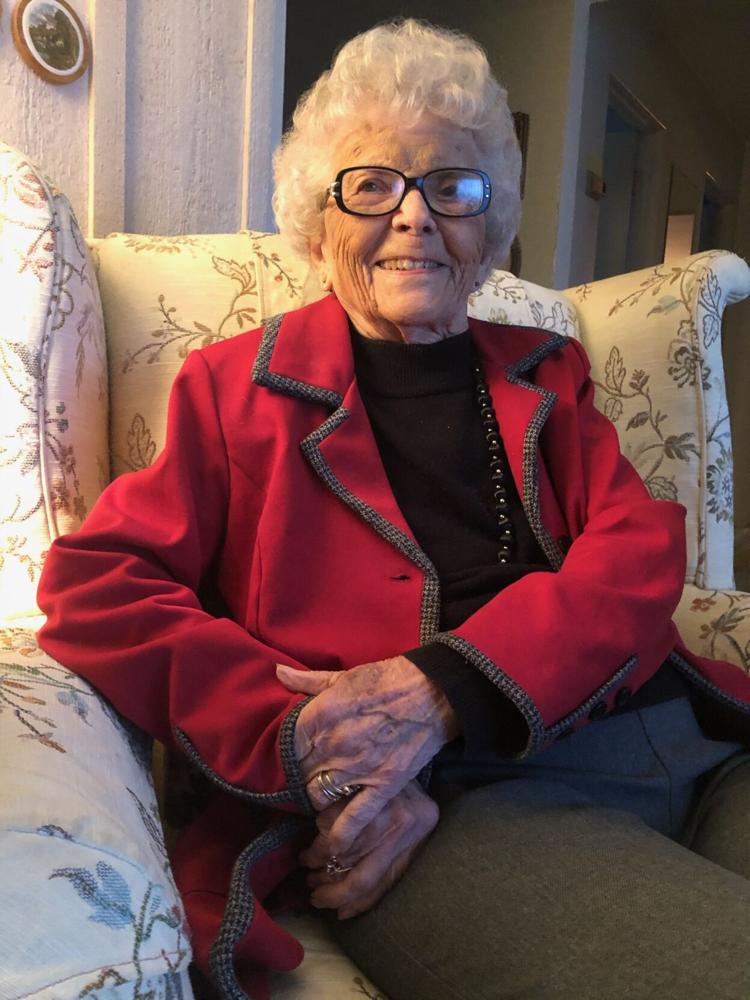 OMAK —  Elda Marie Vejraska will dance her way to her 99th birthday with family and friends at the Okanogan Eagles Sept. 17.
Vejraska was born Elda Marie Hamel and married Dr. Louis C. Vejraska Sept. 11, 1943, in Beatrice, Neb.  
Her husband was pursuing a career in dentistry, while Elda ran the books for their practice in Pawnee City, Neb.  The couple had two sons Steven Alan Vejraska and Craig Louis Vejraska, and eventually made their way to Omak in 1949.  
The couple enjoyed 64 years of marriage.
They set up a new dental practice in Omak, before her husband was called to the Army, in which he served two years as the chief dental examining officer at the William Beaumont Army Hospital in El Paso, Texas.
The couple founded a cattle operation - Sunny Okanogan Angus Ranch - in 1961. Over the years, they enjoyed watching their business grow and encouraging their son Craig, grandsons, and great-granddaughters to become involved and appreciating the family-run business, which includes calving to branding, farming, selling bulls, and the many aspects of the ranching way of life.
Connie Reid, Vejraska's live-in caretaker, said Vejraska is healthy and is only taking one prescription (eye drops).  
She isn't really into hobbies but likes to be active and do things (mainly dancing), but COVID-19 has thrown a wrench in most people's social lives.
Reid said she was going to try and get Vejraska to teach her how to dance the polka.  
Reid said Vejraska misses going dancing and that COVID-19 has really put a damper on Vejraska's social life.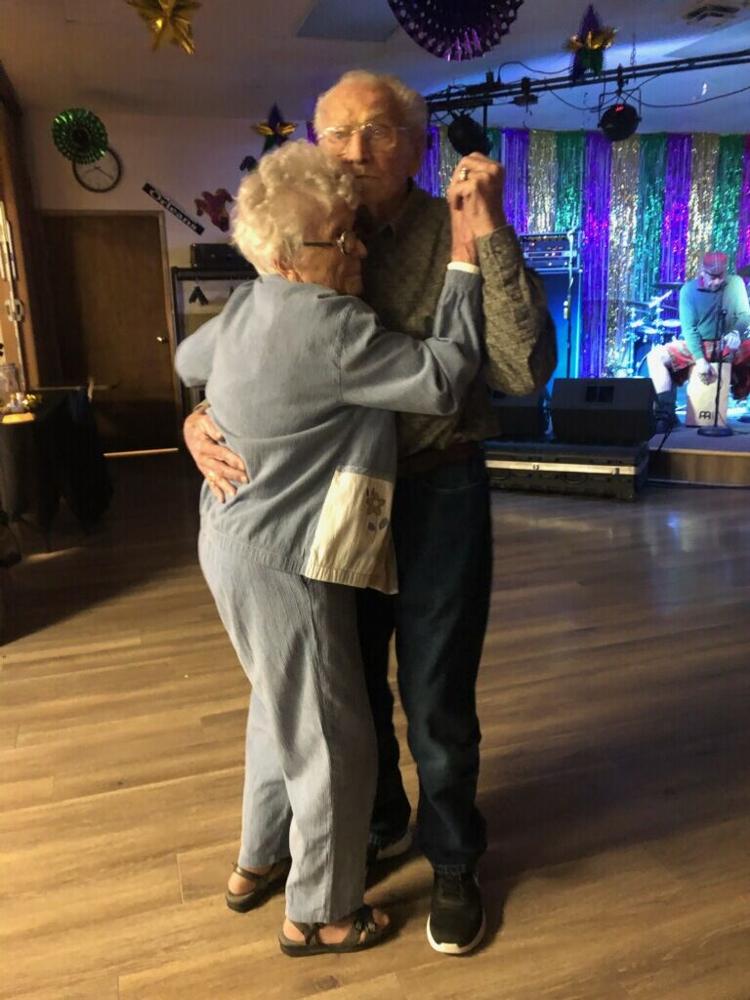 Vejraska doesn't get to see her 98-year-old boyfriend, Don Swanson, from Brewster very much, due to social distancing and other safety precautions put in place because of coronavirus.  Reid said Swanson would call Vejraska about four times a week, but the recent fires messed with the phone lines, making it difficult to stay in contact with each other.
Vejraska loves chocolate and tacos, and is looking forward to her birthday, since it's Taco Thursday at the Eagles.  
Reid said Vejraska is excited for her birthday, since her boyfriend will be in attendance. Reid joked that Vejraska's birthday present was getting to see her boyfriend.
Due to social distancing COVID restricts, receiving birthday cards would really add some extra cheer to Vejraska's 99th birthday.  
Feel free to mail Elda Marie Vejraska a birthday card at P.O. Box 588 Omak WA, 98841.