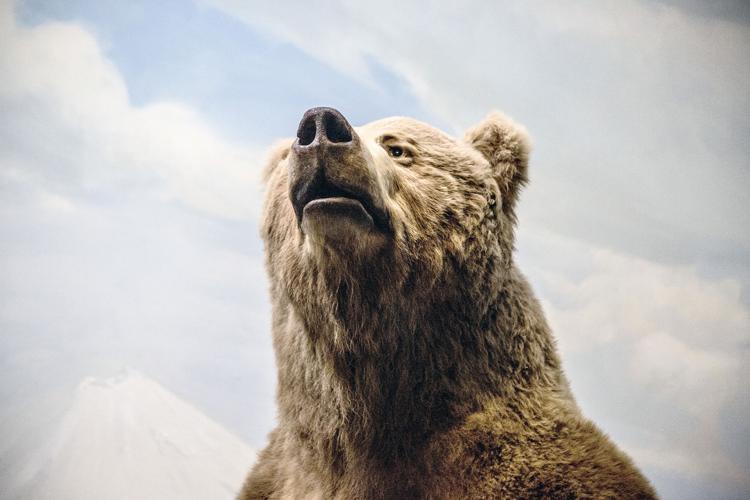 OKANOGAN - We don't want grizzly bears.
That was the message Assistant U.S. Secretary of the Interior Rob Wallace, his deputy John Tanner, and the state heads of the National Park Service and U.S. Fish and Wildlife Service heard during a listening session on the proposed reintroduction of grizzlies to the North Cascades Oct. 7 at the Okanogan County Fairgrounds Agriplex.
The agencies hosted the meeting at the request of U.S. Rep. Dan Newhouse, 4th District, who has been a longtime opponent of the import of the "apex predator to an area that is populated by families and livestock."
 "I can't tell you how pleased I am that Secretary (David) Bernhardt saw this as important enough to send the assistant secretary out," Newhouse said. "I think you all know where I stand on this issue. I've tried to be clear. I don't think the science supports it, I think it's against state law, and I don't think the local communities support it."
He received loud applause.
"Your presence tonight is really important," he said.
"Introducing an additional apex predator to an area that is populated by families and livestock is extremely concerning, but I am glad the Department of the Interior is seeking real, local public comments on this issue," Newhouse said.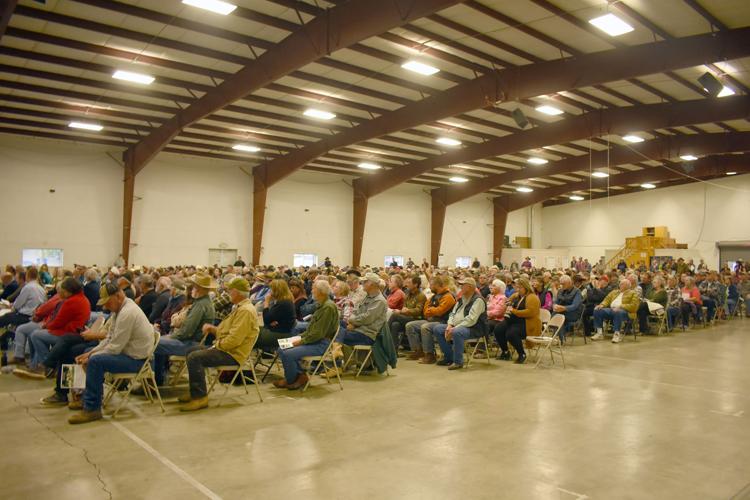 Of the estimated 500 people who filtered through the three-hour session, a small handful of people spoke with optimism and enthusiasm in favor of reintroduction, while the majority of people spoke against the idea.
Proponents of the reintroduction said science shows people and grizzlies can co-exist and it is the public's responsibility to help them flourish.
"There are very, very few places left that can actually support grizzlies," Methow Valley Citizens Council Executive Director Jasmine Minbashian said. "We feel that we have a responsibility to steward all wildlife in those wild areas. All of God's creatures, including grizzly bears. The science as we understand it shows that the few remaining bears that are left will not survive without active restoration efforts."
Minbashian then presented a letter with more than 200 signatures from residents that live nearby the proposed recovery area in support of the project.
At one point, a grizzly supporter suggested people consider the science behind the bears and why the Cascades would be a perfect environment for them. A few in the audience said "boo," followed by another person shouting, "you're crazy."
Those opposed said grizzlies will threaten ranchers, farmers, orchardists, tourism and outdoor recreation.
Several also questioned a state law prohibiting grizzly importation.
State law (RCW 77.12.035) states in part: "Grizzly bears shall not be transplanted or introduced into the state. Only grizzly bears that are native to Washington state may be utilized by the department for management programs."
One person speaking in opposition to grizzlies asked for a show of hands of people opposed and several hundred hands were raised. The speaker then asked for those in favor and a small number of hands were lifted.
Several people said there are few grizzlies in the area because the habitat cannot support them, noting the decrease of deer and elk herds presumably because of wolves.
A few other people suggested the reintroduction of grizzlies could lead to roads and trails not being maintained, which could hurt outdoor recreation and tourism.
Earlier this month a similar meeting was hosted by Chelan County Commissioners. There, too, a majority of people expressed concerns, according to Wenatchee media.
Grizzly bears are believed to inhabit the North Cascades, although evidence of such is few. The last confirmed grizzly sighting was in 1996.
The federal government has drafted four plans to re-introduce grizzlies. The options range from doing nothing to reintroducing 25 bears over a 10-year period.
If approved, the bears would be brought in from British Columbia and Montana.
For those unable to voice suggestions during the meeting, comments can be made online at parkplanning.nps.gov/grizzlydeis, or mailed or hand delivered to Superintendent, North Cascades National Park Service Complex, 810 State Route 20, Sedro-Wooley, WA 98284.
The comment period ends Oct. 24.