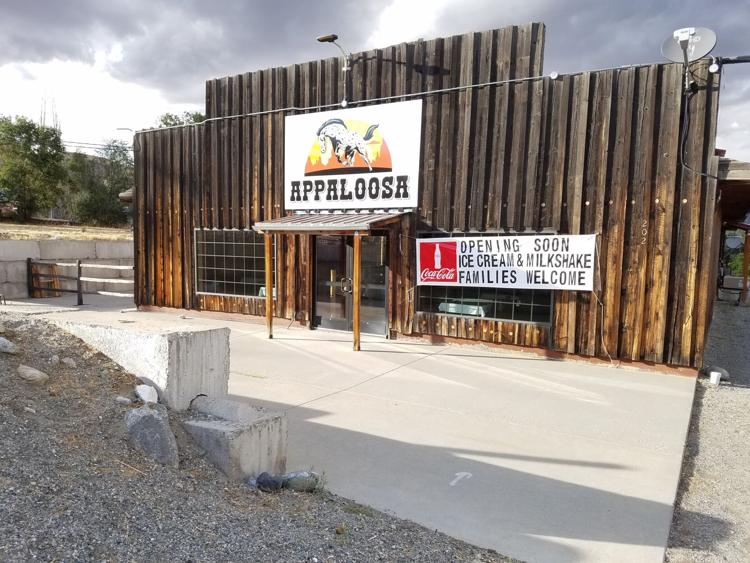 RIVERSIDE — The former Riverside Saloon and Steakhouse will reopen next month with a new name and hopes to offer a family dining experience.
The Appaloosa, 202 W. Second St., will open Oct. 2, offering mouth-watering burgers, refreshing beverages and plenty of breakfast favorites.
Ryan and Mika Lee plan to operate the restaurant, which is owned by Christy Lee.
"My plan is for our opening date to be Oct. 2, barring another act of God or government, and 2020 has delivered a constant stream of both," Ryan Lee said.
Lee said he brings restaurant knowledge, having been in the food services industry for 20 years.
"I moved to Seattle in 2012 to pursue a serious career in cooking," he said. "I never attended a culinary school, but instead worked my way up from dishwasher, learning every position in the restaurant.  
"We decided to embark on this adventure together after my father's death last year," Lee said. "So, after a lot of searching, some luck, and a very helpful real estate agent, we decided to make an offer on this promising property."
He said when the pandemic hit, they were already in the process of buying the restaurant, but the housing market went dry because of COVID-19 fear.
"So, it took use three months (since June) to find a house before we could move, that was our first delay," he said.  "Since then I have been filling the restaurant with new equipment, but everything was backordered out at least eight weeks; but now almost all of it has arrived - and then came the fires."
Some equipment is still out, but Lee said he's hopeful to have the restaurant open by Oct. 2.
 "The world as we were used to essentially came grinding to a halt as we watched fires rage around the horizon and technology become useless," he said. "I'm still waiting on a kitchen shelf that's been abandoned by FedEx in Fairview, Calif., since Sept. 5."
Lee said electrical wires have been routed, plumbing has been completed and the fire system upgraded. They are ready for their health inspection.
"It's hard to say exactly what our staffing needs will be, but I need to start with hiring a minimum of five people and I expect we could eventually employ upwards of 35 people," he said.
Business hours will be 7 a.m. to 3 p.m. daily, but plans are in the works to serve dinner after the eatery gets up and going.
"Once staffed, I can plan to open for dinner as well," he said.  "We offer American food - pancakes, omelets, burgers, sandwiches, milkshakes and sundaes, to name a few."
Lee said he plans to specialize in comfort foods.
"My passion is food happiness," he said. "Our hand-dipped milkshakes are made with love and will be a social media favorite. Our food will keep you coming back time and again, especially the mac and cheese.  I can't wait to open for dinner and offer a smaller seasonal menu with fine dining options."
Lee said the restaurant name was chosen based on the restaurant's rustic architecture.
"With a tin roof, old wood siding, and branding throughout the building, it has a corral feel," said Lee.  "Considering it was at one point a petting zoo long ago, I suppose that makes sense.  
"The Appaloosa horse may have been rare in this countryside, but this is the edge of Appaloosa country, plus we have a hitching post so appaloosas are welcome," he said. "I'm so excited to live here with my family and also to have the opportunity to open my first restaurant in a community that is so excited for it. I can't wait to create some jobs and flavor explosions."