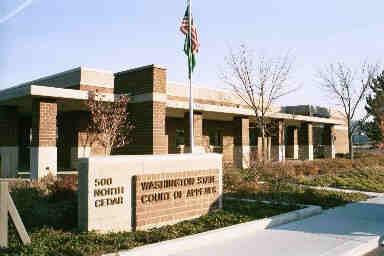 SPOKANE — The state Court of Appeals for Division 3 has ruled in favor of the Yakama Nation in a lawsuit against Okanogan County.
The appeals court, in an unpublished opinion filed Feb. 2, reversed an Okanogan County Superior Court decision.
"This appeal concerns one of the endless broken promises by American government authorities toward Native Americans," wrote Judge George B. Fearing for the three-member appeals panel. Judges Laurel H. Siddoway and Robert E. Lawrence-Berrey concurred.
"The breach of an agreement in this instance also encompasses a violation of a court order," wrote Fearing.
The Confederated Tribes and Bands of the Yakama Nation agreed to dismiss a lawsuit against the county and, in return, the county agreed to adopt, by Dec. 31, 2018, a new comprehensive plan and zoning ordinance to address concerns the Yakamas had about the county's current plan and ordinance, according to the opinion.
Okanogan County Superior Court ordered of dismissal without prejudice of the lawsuit, "which order incorporated the many promises of the parties," said court records.
"Without prejudice" means a case could be refiled.
When Okanogan County failed to adopt a new plan and ordinance by Dec. 31, 2018, violating the order, the Yakama Nation moved to vacate the order of dismissal.
But the Superior Court denied the motion to vacate, saying it lacked authority to vacate an order of dismissal without prejudice and that the Yakamas had to sustainable cause of action against the county.
"Because the order of dismissal without prejudice imposed numerous obligations on Okanogan County, some of which it has disobeyed, we rule t hat the motion to vacate should have been granted," the appeals court said.
The case was remanded to Superior Court to vacate the 2017 order of dismissal and to enforce terms of the order.
Okanogan County had requested reasonable attorney fees and costs, arguing that the Yakima Nation's appeal was frivolous.
"Since we rule in favor of the Yakama Nation, we conclude the nation's appeal is not frivolous," the appeals court said.