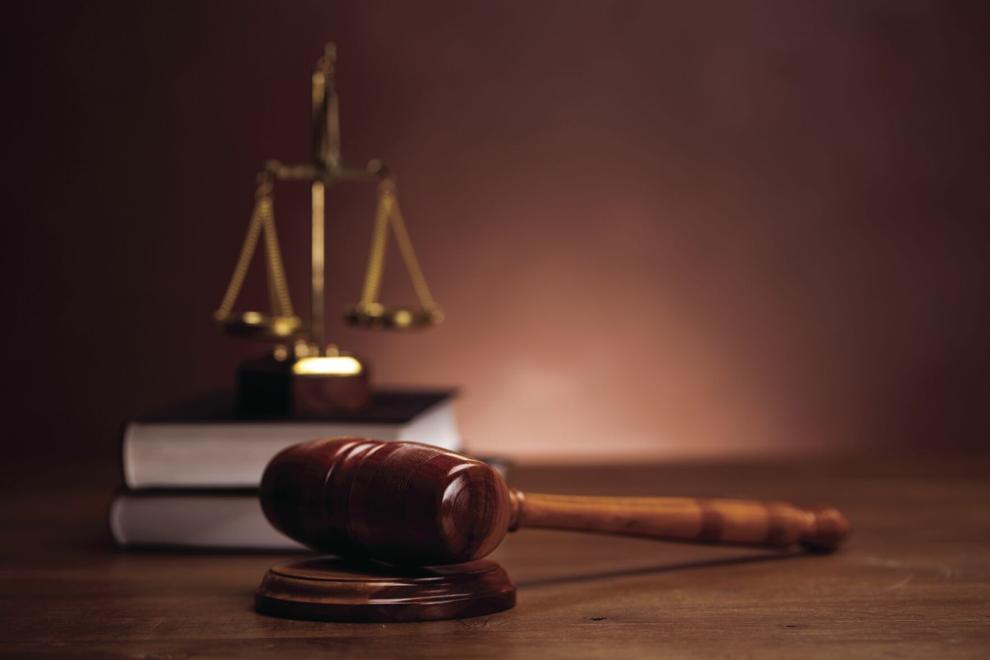 Jaina Bledsoe sued Ferry County and commissioners Michael Blankenship, Nathan Davis, Johnna Exner and county commissioners' clerk of the board Amanda Rowton in U.S District Court in July 2019, alleging violation of her civil rights and malicious prosecution after she was charged with malicious mischief by the Ferry County Prosecutor's Office.
Exner was later dismissed from the lawsuit.
The criminal charge was dismissed, and Bledsoe told U.S. District Court Judge Rosanna Malouf Peterson that commissioners pushed for the maximum penalty after she allegedly took previous actions to criticize lawmakers, specifically Blankenship, for public statements targeting those in favor of a non-motorized rail trail.
"Ms. Bledsoe alleges that at various times in 2017 Commissioner Mike Blankenship publicly called certain citizens 'sheep' and 'jackasses,'" according to court documents. "He focused these remarks on people who disagreed with his plans regarding a local recreational trail."
In response to the alleged comments, Bledsoe delivered a shepherd's crook and a note to Blankenship's office that apparently stated: "Mike—The 'sheep' that are all concerned 'jackasses' about that 'piece of (expletive) trail' would like to ensure that you have the proper tools for your particular leadership style. Enjoy!"
Court records said Davis and Exner "immediately called the police to report the note and shepherd's crook delivery."
On Feb. 26, 2018, the commissioners had a public meeting to address the trail, at which time Bledsoe apparently wrote messages in chalk on the walkway leading to the Ferry County Commission building.
Court documents said the message stated, "You are not sheep," and "You are not jackasses."
Bledsoe said in court documents that her "messages did not cause any harm to the building, walkway, or any other structure, nor did they impair access to the public walkways or the building."
Court records allege Rowton, upon seeing the messages, contacted law enforcement.
"Then, Ms. Bledsoe alleges that either Ms. Rowton or another agent of the commission began removing her chalked statements," court records said.
The Ferry County prosecuting attorney filed a charge of third-degree malicious mischief against Bledsoe, court documents said.
"Ms. Bledsoe alleges that the commissioners' office 'was in close contact with the prosecuting attorney's office before and after the complaint was filed,'" court documents said. "Furthermore, she claims that commissioner Blankenship told staff at the prosecuting attorney's office that Ms. Bledsoe should be convicted and sentenced to the maximum one-year jail sentence and fined $5,000 for her actions."
Bledsoe alleged that she was required to submit to restrictions on residency at her arraignment while her mother was dying in Oregon. She also alleged she has suffered financial losses, and mental pain and anguish.
The case was dismissed in August 2018, after Judge Thomas Brown concluded writing in chalk on a walkway is not "property damage" for the purpose of malicious mischief," court records said.
"This is not about chalk," Brown wrote in his order dismissing the criminal case. "This is about a personal dislike for a citizen of Ferry County."
Bledsoe also alleged during a candidates' night that Davis was asked about the commission's support of Bledsoe's prosecution.
"In his response, he allegedly supported Ms. Bledsoe's prosecution, stating that she was to blame for 'a pattern of stuff that (was) starting to happen' before a contentious meeting," court records said.