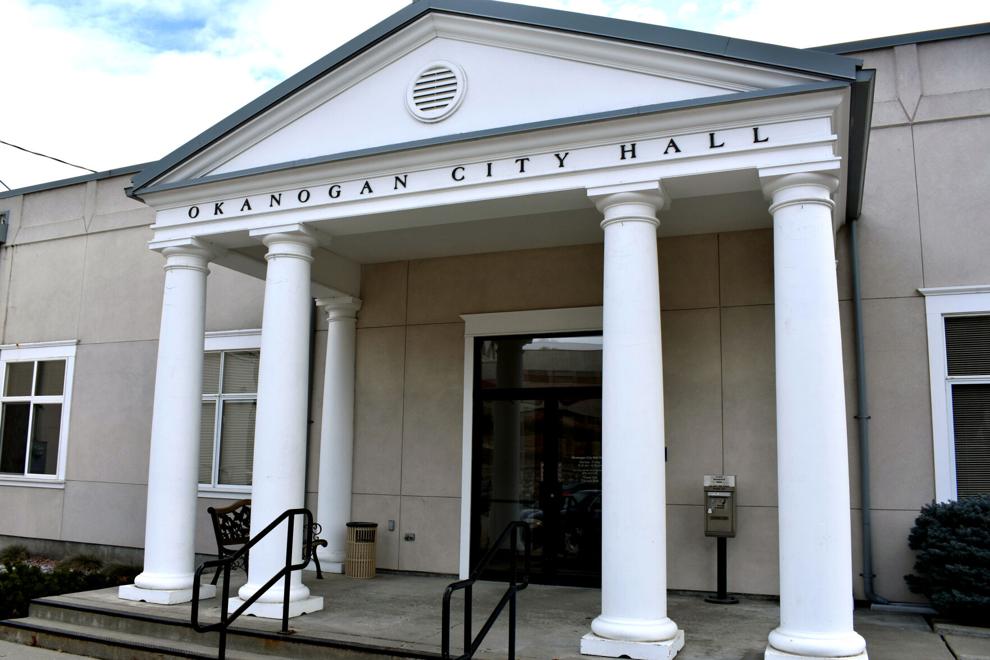 Okanogan seeks grant for generators
OKANOGAN — The city is seeking grant funds so it can buy two trailer-mounted backup generators for water wells.
The generators would be used to pump water for fire protection in the event of power outages related to wildfires.
According to city documents, the generators would be used on well Nos. 4 and 5. Associated equipment would be purchased for well No. 4.
Estimates for the project include federal funding, 75 percent or $304,501.50; state funding, 12.5 percent or $50,750.25, and local funding, 12.5 percent or $50,750.25, for a total of $406,002.
Moratorium issued on Methow building permits
The court ruling said that subdivisions creating multiple lots must be served by a group-domestic well system and a water right.
The moratorium was adopted Feb. 10.
The ban was approved after the commissioners voted to take legal action against the state Department of Ecology, seeking a ruling to clarify whether people can build on these lots and supply their house with a well.
According to court documents, the county is seeking declaratory judgement on two. The first is whether two-lot subdivision exemption is legal and that the operation does not categorically preclude issuance of building permits for residential developments on lots created though subdivision that were approved after 2002.
The second declaratory judgment to determine if the lots created after the 2002 state Supreme Court ruling are each entitled to their own well to supply a house.
TONASKET — The Tonasket Parks and Recreation District discussed an upcoming levy during their regular board meeting, Wednesday, Feb. 17.
According to a resolution approved by the board, the district is seeking 60 cents per $1,000 assessed property valuation, to be collected for six consecutive years beginning in 2022.
The board is working to form a committee to raise awareness of the levy.
The levy will be on the April 27 ballot.
In other business, the district:
Discussed repairs needed to the city swimming pool. According to WSM Aquatics, repairs are estimated at $31,488.87.
Discussed an error discovered by the county in the calculation of the state utilities portion of the 2020 levy process. The error resulted in an under levy of $188.78 for the parks and recreation district.
Tabled a discussion on an purchasing an automated external defibrillator.
Discussed the need for upgrades to the BMX skate park in Chief Tonasket Park. Board member Rick Massey said he was researching a pump track.
The board will meet again at 6:45 p.m. March 17. Meeting details are online at tonasketparks.org.
EPA, others launch clean air challenge
SEATTLE — The U.S. Environmental Protection Agency and other federal, state, local and tribal partners launched the Cleaner Indoor Air During Wildfires Challenge Competition last week.
The goal is to solicit ideas for low-cost air cleaning technologies that reduce particulate air pollutants in homes during western wildfires or other high-pollution episodes. Challenge winners will receive prizes of up to $10,000.
Wildfires release many pollutants that are unsafe to breathe, said EPA. Particle pollution, specifically fine particulate matter, is a main component of wildfire smoke and a known health risk for people exposed to high amounts or prolonged levels.
It is particularly hazardous to people with pre-existing health conditions, such as asthma or cardiovascular disease.
Challenge proposals will be accepted through May 17.
Tribe offers new COVID website
NESPELEM — The Colville Confederated Tribes has created a new website, Stay Safe Colville Tribes, with information about COVID-19.
The site includes information on symptoms, testing, vaccinations and staying safe, plus frequently asked questions. It places an emphasis on keeping elders safe.
Volunteers sought for Okanogan fire crew
OKANOGAN — Volunteers are sought for the Okanogan Fire Department.
Applicants must be 16 or older.
Salazar joins WorkSource office
OMAK — Justine Salazar has joined Okanogan County WorkSource as a community liaison.
She will work across the county to ensure that job seekers and businesses continue to have access to WorkSource services and one-to-one support for their needs, said a WorkSource announcement.
"Justine will be working to build bridges between the full array of services available to our communities throughout Okanogan County, surveying customers to determine their needs, and working with all partners to develop opportunities to meet those needs," the employment office said.
Additional services for job seekers include:
One-on -one career counseling, preparing for job searches, using personal networks to find employment and preparing for interviews.
Application and resume review assisting to create a master job application and a resume that will capitalize on skills and abilities.
Direct referrals to on-the-job-training for applicants to work with employers to receive training while getting paid.
Direct referrals to strategies for success and job hunter classes, workshops to help job seekers refine skills and abilities, and build confidence.
Support through Microsoft trainings.
Community Connections to other services within WorkSource and Okanogan County to provide wrap-around services to foster success.
Balloon roundup set for March 5-7
WINTHROP — The annual Winthrop Balloon Roundup is planned March 5-7.
"We are so excited to welcome balloonists from across the Pacific Northwest," said a Winthrop Chamber of Commerce announcement. "This outdoor event will be a little different this year, but not too different."
Organizers said the number of spectators has never exceeded 200.
Balloon launches are scheduled each morning. Launch times are 7 a.m. Friday and Saturday, and 7:30 a.m. Saturday at the Winthrop Inn.
Spectators are asked to park at the Methow Valley Thriftway and not to park on Highway 20 or at Ace Hardware.
Launches are dependent on the weather.
Because of COVID-19 precautions, the traditional Saturday evening balloon glow is canceled this year.
The chamber said it will stream video of balloons live on its Facebook page during the roundup.
Music students offer online recital
OMAK — Students of Okanogan County Music Teachers Association members will present their third virtual recital starting Saturday.
The recital, the group's third since November, will be available at 3 p.m. Feb. 27. It can be viewed on the group's FaceBook page, okanoganmta, and features piano and string students.
Member teachers are Roz Nau, Lois Rhoads and Faith Lofthus of Tonasket; Joan Smith, Republic, and Kathleen Christensen, Omak.
Teachers and their students performing Saturday are:
Nau — Jocelyn Velasquez, Eliana Skelton, Zion Coleman, Amber Eppel, Savannah Coe, Evelyn Sheller.
Christensen — Ben and David Huffstetler, Ace Pruitt, Pearl LaBounty, Leia and Max Robeck.
Rhoads — Andrew Weddle, Owen Weddle, Teak Plank, Faith Lusk, Gwyndolyn Thompson, Lydia Thompson, Violet Thompson.
Fish passage rules are meeting topic
OLYMPIA — The state Department of Fish and Wildlife is working on new rules surrounding fish passage and screening improvement work.
An online meeting is planned from 1-2 p.m. Thursday, Feb. 25, for the public to learn more and provide comments. No registration is required to attend.
The rulemaking effort is rooted in recommendations from Gov. Jay Inslee's Southern Resident Orca Task Force. In 2018, the task force published its report identifying lack of prey as a key threat to southern resident orcas.
Recommendation three of the report endorsed the idea for agencies to apply and enforce laws that protect salmon habitat.
The task force said the department should develop rules to fully implement state law known as the fishways, flow and screening statutes.
People with limited Internet access can call the habitat program, 360-902-2534, to learn how to participate by phone and request print materials.
Forest owners' school goes online
OLYMPIA — The annual forest owners' winter school will go online this weekend.
The event, hosted Washington State University Extension and the state Department of Natural Resources, is free and will be conducted from 9 a.m. to 3 p.m. Feb. 27 via Zoom.
Classes offer something for all skill levels, from beginners to veterans, including how to grow mushrooms, prepare trees for climate change and protect property from wildfire.
Eastern and western Washington sessions will be offered. Registered attendees will be given access to recordings of all sessions.
Republic skate park ranked No. 2
REPUBLIC — The proposed Republic skate park is ranked No. 2 by the state Recreation and Conservation Office for funding.
Republic Skatepark, a community group, is seeking a state Wildlife and Recreation Program local parks grant.
"Ranking second is an incredibly strong showing for a small rural community like ours," said group spokesman Bob Whittaker. "The grant process is very competitive and the skate park went up against big city projects with big budgets and professional staff.
"Our skate park initiative was 100 percent driven by the public with committee chair Anthony Houston at the helm. We had 63 letters of support and that was a new record in the local parks category."
An in-ground, concrete skate park is planned on property across Highway 20 from the Republic School District. Land for the park, at the end of the Golden Tiger Pathway trail, is being donated to the city by David and Susan Betschart, Lacey, according to a draft grant application.
If a grant is received, the park is tentatively slated for completion in July 2022. Cost for the skate park is estimated at more than $206,000.
A design by Grindline, Seattle, is proposed and would allow for expansion in the future. Flat areas and bowls would be included. No motorized vehicles would be allowed.
Besides the 5,500-square-foot skate park, the development would include signs, benches, a picnic table, garbage and recycling containers and an accessible path to the Golden Tiger Pathway for a total funding request of $290,804, according to the draft application.
The total project value, including donations, grants, the land and so on, tops $400,000.
McMillan shoots a perfect 25
TONASKET — Doug McMillan shot a perfect 25 to lead 16-yard shooters on the last day of the Spokesman-Review Inland Northwest Telegraph Trapshoot at the Tonasket Gun Club.
Feb. 21 "was a beautiful day for shooting; cloudy and enough wind to make tracking the target more difficult," said Linda Schwilke, secretary of the Oroville Gun Club. "This was the last day of the Spokesman-Review shoot with 32 shooters out for a good time shooting and shooting the breeze."
16-yard — Doug McMillan, 25; Randy Cline, Josh McDaniel and Noah Olmstead, 23; Rick Lind, Jeremy Calentine and Tom Deebach, 22; Robert McDaniel, Jordan Montanye, Jerry Asmussen and Matt Deebach, 21; Andy Gasho, Aaron Baldwin, Ryan Anderson and Debbie Lawson, 20; Lyle Sattler, Don Fisher and Wayne Asmussen, 19; Chuck Gavin and Vern Cole, 18; Randy Bresztygenszky and Lloyd Caton Jr., 17; Dan Keane and Wayne Lawson, 16; Ken Chapman and Logan Payne, 15; Jeff McMillan and Paul Schwilke, 14; Krissy Call and Joe Asmussen, 13; Jessi Hatch, 12; Hugh Jensen, 10.
Handicap — Doug McMillan and Lloyd Caton Jr., 23; Josh McMillan, Jordan Montanye and Lyle Sattler, 22; Aaron Baldwin and Randy Cline, 19; Rick Lind, 18; Don Fisher, Jerry Asmussen, Dan Keane and Ryan Anderson, 16; Noah Olmstead, 14; Jeremy Calentine, 13; Logan Payne, 10.
Shooting event planned in Omak
OMAK — Omak Fish and Game Club plans a shoot on April 3 at the club off the Old Riverside Highway.
The event starts at 9 a.m.
Events include singles target, for AA, A, B, C, D, lady, veteran, junior and sub-junior shooters; handicap targets; special event; Gadeberg, must break 50 handicap targets; 25 pair doubles for trophy classes A, B, C, and singles purse option.
Cash prizes will be awarded.
Fundraiser underway at rink
WINTHROP — A fundraiser is underway for Winthrop Rink programs and scholarships.
Organizers set a goal of $5,000 for scholarship and skate gear for community youth.