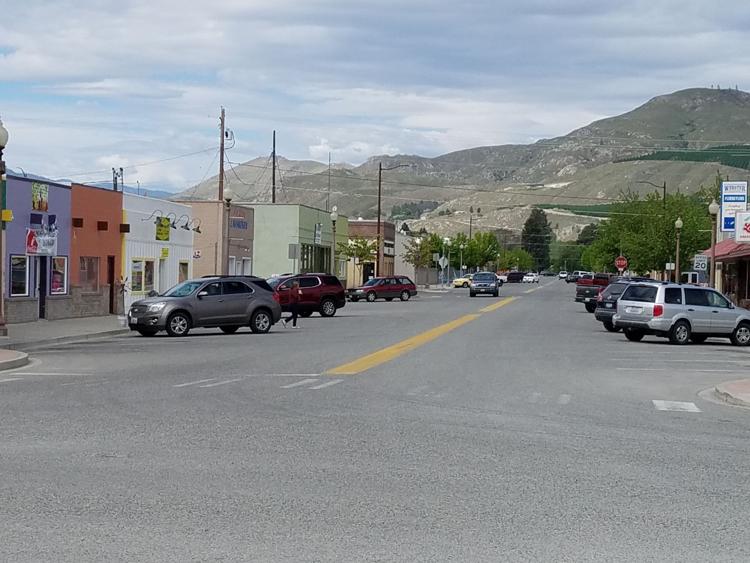 BREWSTER— The chamber discussed several upcoming events during a regular meeting May 8.
Heather Carrington of the Boys & Girls Club discussed an upcoming Boys & Girls Golf tournament on May 20 at Gamble Sands.
"The golf balls are $10 apiece or three for $25," said Carrington. "The balls will be dropped from a helicopter on the course."
Carrington said the ball that lands in the hole or closest to the hole, will win a 70-inch TV.  This event will be live streamed on their Facebook page, she said.
In city business, councilwoman Avis Erickson reported on the city's pumphouse project.
"There hasn't been a lot going on with city updates," Erickson said. "There was drilling for the pump house in the park, so I apologize to parents who had any muddy foot prints in their homes on Friday."
 "It is my hope that it's not just a pump house at the park," she said. "I was kind of hoping they would turn the pumphouse into more than just a pumphouse, something for the kids, or even more bathrooms."
The chamber also discussed the possibility of a crosswalk being painted in front of the Boy & Girls Club across from the soccer field. The club is talking with the chamber, city and police department to see what support they can get to have this accomplished. Drivers reportedly keep speeding in that area and the crosswalk may deter drivers from speeding, and slow down. Erickson said she would bring it up at the city council meeting. In the past, the police department put a speed radar device in that area, but it was vandalized within 24 hours of installation.
In other business, the chamber:
Learned National Night Out will be Aug. 6.
Learned the police department made an arrest on a juvenile in March for alleged graffiti. Police Lt. Kelly Hook said one of the burglaries that happened at Apple Valley Cellular last summer was solved, and the suspect was identified and arrested. 
Discussed the future of Alta Lake State Park and Bridgeport State Park, and the planning process known as Classification and Management Planning (CAMP), which includes four stages. The four stages are identifying issues and concerns of interested parties and park users, explore alternative approaches to address issues, prepare preliminary recommendations to address issues, and propose final recommendations for state Parks Commission adoption. There will be two workshops for community feedback. The dates are June 12 at Bridgeport Elementary School cafeteria and June 13 at the Pateros Fire Station Meeting Hall.
Learned the circus is coming June 6. It will take place in the armory parking lot. The theme is 'The Greatest Showman."
Learned the second-ever Cherries Jubilee will be June 14-16.
Discussed upcoming library events.