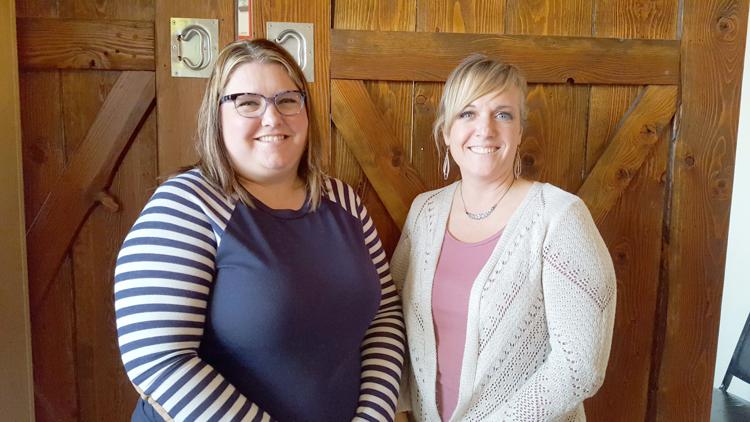 TONASKET — Kris Duchow was elected to serve as Tonasket Chamber of Commerce president during a regular chamber meeting Tuesday, Nov. 12.
Current President Marylou Kriner is stepping down from the role and will be serving as treasurer. Vice President Aaron Kester is also stepping down, with Angie Gavin elected to take his place. Sara McVay-Dunn will serve as secretary.
Board member Dale Crandall will continue in his position. A tie between Heather Brownlee and Heather Kirkcaldy for an open board seat was won by Kirkcaldy.
All new positions begin in January.
Prior to voting, an application form listing qualities and requirements to be a board member, provided by Oroville Chamber of Commerce President Karen Frisbie, was read aloud.
"The main purpose of the application is to get an idea of talents and abilities a candidate would bring to the board," Frisbie said.
There are 14 memberships for 2020.
Kriner reported the chamber's RV Park, which was budgeted at $12,000 for 2019, went over the $13,000 mark.
"The last two years, with Steve (Kriner) involved, we have gained every year," said Kriner. "In the past, it only brought in about $8,000."
Kriner asked if the chamber would like to hire a camp host to live at the park during the seven-month season, continue having her husband Steve volunteer or appoint another volunteer. Having a camp host would eliminate one of the seven camp spots, which brings in $25 per day or $150 per week.
Kriner said her husband visits the park three or four times per day when it is open to collect fees, do landscape maintenance and help guests back RVs in to camp spots. A camp host would need to be paid to mow the lawn.
"If Steve is willing to continue, he has done a great job and we would like to have him," said member Rob Nau. "Hopefully we are paying him a little something."
"He has done a great job," said Kester. "We elected to pay him $100 per month, which I believe is sufficient."
Kriner said she is working on the 2020 budget and will have it ready for the December 10 meeting.
In other business, chamber members:
Were introduced to new resident Linda Oddo, who is managing all Allied Health Care services at North Valley Hospital.
Heard from Greg Garnier who will be looking at updating the chamber website with a small committee of chamber members beginning in December.
Heard volunteers are needed for a Winterfest work party to hang lights and begin decorating Sat. Nov. 23. Winterfest is Dec. 6-7, with Holiday Bazaars starting Friday at 10 a.m. and all other activities scheduled for Saturday.
Chose "The Beanadiction," a new coffee shop at 415 S. Whitcomb Ave., Suite B, as the December business of the month.
Learned the last Farmers Market of the season will be Thursday, Nov. 21 at the CCC from 2 p.m. to 6 p.m.
Learned the second annual Soap Box Derby will be at 2 p.m. Saturday, May 30 during Founders' Day weekend.
Heard from Future Business Leaders of America North Central Region Vice President Emma Alexander about the opportunity to sponsor students at an upcoming state competition.
Heard from Oroville City Councilman and U.S. Border Patrol agent "Mac" McElheron and his wife Michelle about the upcoming "Shop with a Cop" program for Oroville and Tonasket students Dec. 14. Donations can be mailed to Oroville City Hall, PO Box 2200, Oroville, WA, 98862. Please write "Shop with a Cop" on the memo line.