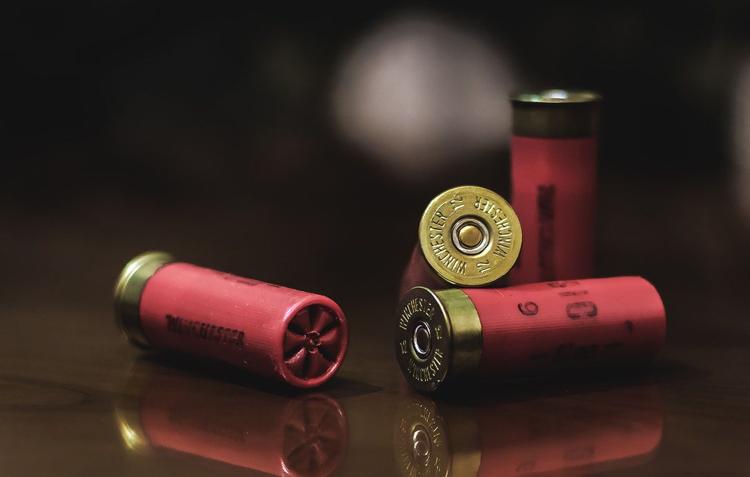 REPUBLIC — Ferry County will host their first-ever Gun & Knife Show at the Ferry County Fairgrounds Memorial Day Weekend, May 24 – 26.
Organizer Mike Scribner of Falcon Productions is expecting it to be a huge event, with 640 vendors scheduled. The event will also feature guest speakers and close to 20 bands.
Scribner said he has set up nine gun and knife shows since the beginning of the year, but they pale in comparison to what's coming to Republic.
"Those shows had between 100 and 190 tables, but nothing compared to Republic," said Scribner. "For the internal gun show, we have about 640 vendors, plus 15 to 20 pop-up tent booth vendors will be set up outside."
Outdoor vendors include food and drinks ranging from barbeque to cotton candy and breakfast booths.
"Every day, we will have multiple gun give-aways to qualified people, and hundreds of prizes from custom-made knives that vendors donate to "Falcon Bucks."
The Falcon Bucks, similar to a gift card, range in value from $10 to hundreds of dollars to be spent at the event.
"There will be tons of cool things to win," Scribner said, "and we will be raising funds and having a canned food drive for People's Pantry in Ferry County, who will also have a booth."
With crowds expected to be in the thousands, Scribner has arranged for a shuttle running every 45 minutes to town, off-site parking and the gun range. Law enforcement will be present, along with a contracted security business. Scribner said no one under 18 will be admitted into the gun and knife show unless accompanied by an adult.
Camping will be available at the fairgrounds for a fee, with hot showers available. The fairgrounds 70 RV spots are already booked.
Asked why he planned such a big event for such a small town, Scribner replied he didn't plan it this way.
"I called (Republic Police Chief) Loren Culp after I-1639 passed and he mentioned Republic as a sanctuary city for gun owners, and asked him if they'd ever had a gun and knife show in Ferry County," said Scribner. "We decided, 'Sure, let's have a little gun show.' Two weeks later I went over to meet with him and the fairgrounds managers, and two days later I already had 50 tables booked."
Shortly thereafter the number of scheduled vendors was up to 250, and it hasn't quit growing.
"Everyone is so excited, I'm getting calls from all over Washington state. I'm going to have over 1,000 people just in vendors and their families," said Scribner. "This is a classic family get-together gun show, but it's crazy what comes out of all the attention to an event."
Part of the appeal might be Culp, a featured speaker for all three days. Culp's book "American Cop: Upholding the Constitution and Defending Your Right to Bear Arms," released earlier this year, quickly rose to best-seller lists nationwide. A forward by rock legend and NRA spokesman Ted Nugent didn't hurt sales.
Another guest speaker is a survivor of an overseas Communist regime.
"My goal for Falcon Productions, and this event in particular, is to learn to cross bridges with our fellow Americans," said Scribner.
"There will be lots of musical performers, including local classics like the Woodshed playing Friday night, and the Teresa Edwards Band on Saturday," Scribner said. "There will be 17 performers all together."
More fun booked is kids games with prizes, including classics like the bean bag toss, dart games, a bb-gun game and a fishing game.
Scribner scheduled 40 honey buckets to be pumped daily, contracted EMS workers to be on site, did risk assessment with the county and mayor of Republic, and put the local hospital on notice.
"At that potential of growth, you have to have it," said Scribner.
The indoor shows are open 9 a.m. to 5 p.m. Friday and Saturday, and 9 a.m. to 4 p.m. Sunday. Friday and Saturday speakers and performers are booked from 5 p.m. to 10 p.m.
General admission is $10, with children age 12 and younger admitted free. A three-day pass is available for $25.
For more information, visit Gunstock in Republic, Falcon Productions LLC and/or Ferry County Gun & Knife Show on Facebook.