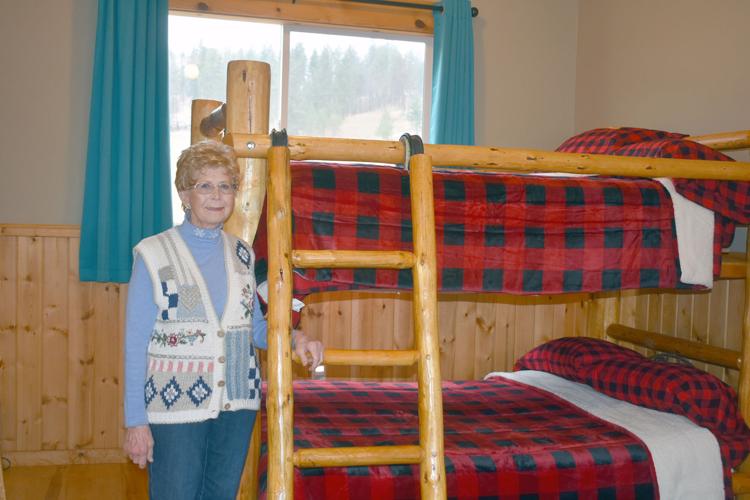 TUNK VALLEY — Linda Swanson knows how to make a cinnamon roll.
In fact, it's the tasty breakfast morsels coupled with her down-home hospitality that has landed her a five-star rating for her newly opened bed and breakfast - Tunk Valley Ranch Bed and Breakfast.
After retiring from commercial baking, she said she began to miss connecting with people.
"I love to cook and bake," she said.
Being the owner of an approved kitchen, Swanson said she contacted the county for proper licensing before opening her home to guests.
"I'm legal and that's the way I want to be," she said.
In all, the bed and breakfast offers two queen-sized beds in Swanson's home along with two bunk beds in an adjacent bunk house. She said well-behaved pets are welcome and guest are also able to utilize amenities (washer, dryer, kitchen). She also offers meals which can be purchased for a separate fee.
Her country style home includes a wrap around porch with sweeping mountain views.
She said she hopes to offer a place for guest to unwind from the daily routines, relax and enjoy the quiet and beautiful mountain views and sunset.
She said many guest enjoy hiking and nearby Crawfish Lake, and will be open this winter for snowmobiling and cross-country skiing.
"I've had someone (here) every weekend except for last weekend," she said. "Workers drive though and say, 'I need a room, have you got something?'"
She's had several guest from western Washington, and some from as far away as Iran, Minnesota and South Dakota.
"I love living here," she said. "I don't worry about tomorrow. I take one day at a time."
For more information or to book a reservation, call 509-826-7507, or see airbnb.com.