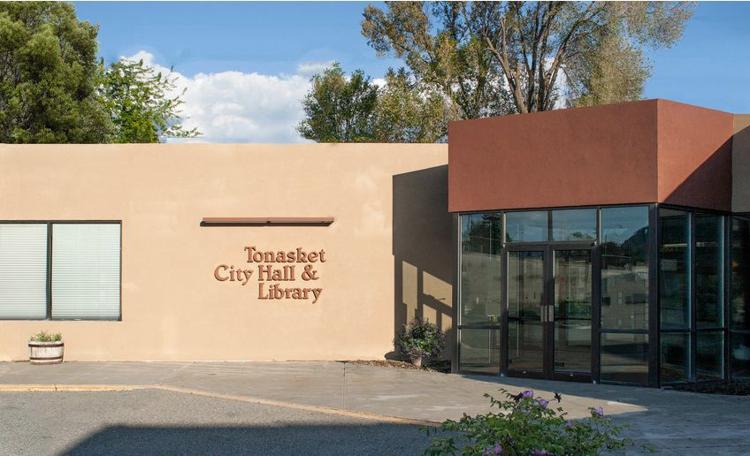 TONASKET — Brent Timm, operations manager of TranGO (Transit for Greater Okanogan) presented city council with a proposal for placement of shelters and bus stop signs within city limits at the Nov. 12 city council meeting.
Shelters and signs were suggested for Third Street, east of the Okanogan County Public Utility District building; Highway 97 and Delicious Street in front of Beyer's Market; on Fourth Street and Henderson; and a sign on Sixth Street south of Superior Auto Parts.
TranGO has the funding in place, and stated they are committed to keeping the bus stop shelters clean of garbage as well as performing all the upkeep.
Council and audience members voiced several concerns.
Council member Christa "Teagan" Levine said the suggested stop on Fourth Avenue would be too close to the retail marijuana store, located at 305 W. Fourth St.
Levine also said she heard complaints about the bus stop near the PUD, including the parking lot next to it being privately owned by Dave Kester.
"People park there and get on the bus, or several people stay and wait for the bus, and if the bar is not open, they pee on the back side of the PUD building," Levine said. "I'm happy people are able to get to Omak to be able to get to work, but some property owners are not happy with how the stop is being managed."
"That behavior turns into a law enforcement issue, for indecent public exposure, not necessarily a transit issue," said Timm.
"They are going into the businesses and wanting to use the restrooms. It's a major concern for a lot of people," said council member Marylou Kriner.
When Timm asked why that was a transit issue and not a community issue, Levine responded, "If the stop was not there, the people would not be there."
"That stop was selected as it is the least busy street, it is flat and so accessible for people with mobility issues, and it has a sidewalk. It's central to town, one block from the hospital and shopping," said Timm, adding that close to 10,000 people per year use the bus to come in and out of Tonasket.
Council member Jill Ritter asked if funding was available for a port-a-potty and Timm replied, "That's a fantastic suggestion and I will take it back to the manager."
Kester, owner of ACE Hardware, listed problems including bus riders allegedly using drugs on the sidewalks and in store restrooms.
"They go into the restrooms two at a time, lock the door and when you go in after them it has a metallic heat smell. They go in and do drugs," said Kester. "These people are not shoppers. I don't know what they do, but they don't shop our businesses. I would like them moved."
Kester suggested relocating in front of the former police station on Whitcomb Ave.
Levine suggested the former gas station south of the Tonasket Visitor and Business Resource Center on state Highway 20 as a location which includes a bathroom and a shop. Permission from the state Department of Transportation would be needed for a stop on Whitcomb Avenue, which is a state highway.
"I will take the suggestions back to the general manager. Or perhaps Mayor (Dennis) Brown can bring the suggestions back since he sits on the TranGO board," said Timm.
Ritter suggested not inviting homeless to sleep in the bus shelters by looking at a design for individual seats rather than benches.
"I think those problems are already here and we need to look at it as a community; how to deal with it," said Timm.
"An open building might keep the worst of the worst out," said Brown. "Put a port-a-potty on one end of it and call it a day."
Ritter said the proposal would be "bunted to the Streets Committee," made up of Ritter and Levine. Ritter said they would look into it, including speaking with local business and land owners.