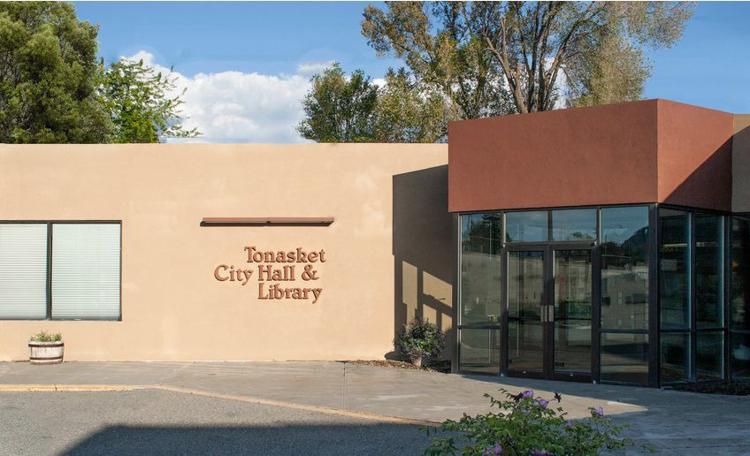 TONASKET - The city council heard an update on the Okanogan County Juvenile Detention Center from administrator Dennis Rabidou during a regular meeting Tuesday, June 11.
Based on a three-year trend, Rabidou said there are two categories of offenders: Those facing criminal charges and dependency (non-crimial offenders).
"We've actually seeing a decline" in offenders, Rabidou said. "Things are pretty good in Tonasket  (with) only nine kids on supervision. Great job."
 He said non-criminal offenders are also decreasing.
"Dependencies are down," Rabidou said. "Really, we don't have any kids on the dependency case load right now."
With new programs like assigned attorneys to parents and parent mentoring programs, "we think that will continue to decline," he said.
He said the General Educational Development program also continues to see success, with an 80 percent gradation rate this year.
Rabidou noted a community truancy board is proving to be successful, too. This year, countywide, the program saw a 70.8 percent success rate.
Youth homelessness continues to be an issue, but with slated grant funding officials are hopeful to partner with Okanogan County Community Action for a homelessness youth coordinator.
Community Action Executive Director Lael Duncan said the organization is waiting on grant approval from the state before the program will be up and running.
"We're planning on having specific case workers, focused family reunification and finding safe places for the kids," she said. "Situations where parents move away but children want to stay…Provide a clear path to a better future."
In other business, the council:
 Heard an update from City Planner Kurt Danison. He said a city park survey has generated 197 responses, but he would like to see 400-500 people respond. The survey is underway until July 15. Danison also reported on attending a transpiration committee meeting. He said he looked into federal funding for the Highway 97 project, but funding through the U.S. Economic Development District is "really going to be an uphill push for the city to get there."
 Approved an ordinance setting pool wages.
Approved a resolution allowing canines in all city parks, except history park, as long as the dog is on a leash and the owner cleanup after the animal.
Heard an update on the code enforcement officer position and part-time public works position. City Clerk Alice Attwood said the positions have been advertising and will have a closing date in early July.
 Discussed a weapons storage agreement.  Councilwoman Jensen Sackman said the public safety committee was planning to meet with Okanogan County Sheriff Tony Hawley last week, but was unable to due to unforeseen circumstances. They will plan to meet with him before the next council meeting.
Agreed to host a special meet at 5:30 p.m. Tuesday, June 25, to discuss council rules.
 Heard various council member and department head reports.
Approved to allow children ages three and younger be admitted to the public swimming pool free of charge. Children under age six must be accompanied by an adult.
Approved to allow person flotation devices in the public swimming during family swim time. Size and specifications of flotation devices will be at the pool manager's desecration.