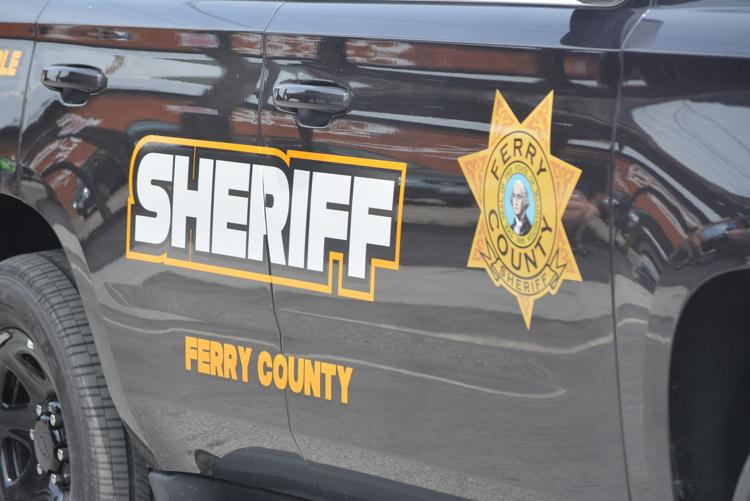 CURLEW — Two separate investigations are ongoing following the death of a man who was served search warrants by the state Department of Fish and Wildlife June 7.
The name of the deceased and one other person at the scene are not being released by the Ferry County Coroner's Office, Ferry County Sheriff's Office or Fish and Wildlife, because the investigations remain ongoing.
The death took place following warrants for poaching and transporting wildlife being served to a resident of Kompan Road, southwest of Curlew June 7. The resident allegedly barricaded himself inside the home, while a female complied with requests to come out of the house.
Fish and Wildlife enforcement officials then heard what they thought was a gunshot. When a Tactical Response Team from Spokane arrived at the scene, they entered the home and found the resident unresponsive. He was pronounced dead at the scene by Ferry County Coroner Kathryn Burke.
According to the Ferry County Sheriff's office, no officers were involved with the shooting.
Fish and Wildlife employee Staci Lehman said an investigation had been going on for quite a while concerning alleged poaching and transporting wildlife and involved multiple species. Lehman said the investigation at the scene is ongoing and includes the person who exited the home at the request of Fish and Wildlife officials.
"The other person was a female, and we don't know the relationship to the deceased," said Lehman. "She came out prior to the gunshot and is not believed to be involved in the death. However, she remains a suspect in the poaching and trafficking. The investigation going on now will determine that, and there may be charges forthcoming."
Lehman said she expected the investigation to continue for at least another week before being forwarded to the Ferry County Prosecutor's office.
Burke is both the Ferry County Coroner and the Ferry County Prosecutor.