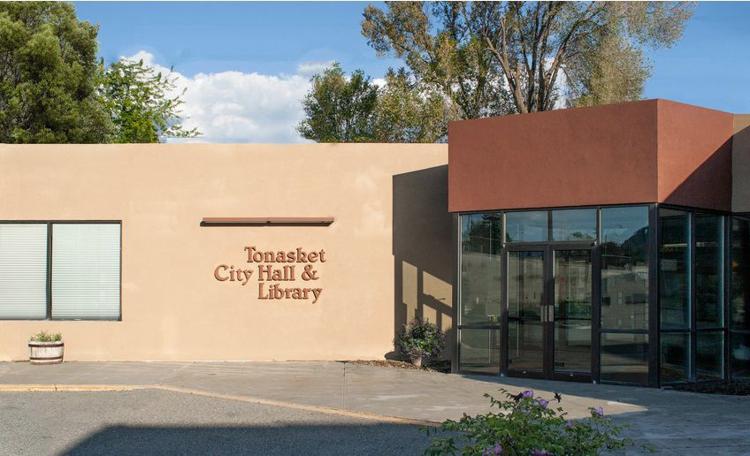 TONASKET — City council members had lots of questions about specific budget items during the final public hearing on the City of Tonasket 2020 budget Tuesday, Nov. 12. City clerk and treasurer Alice Attwood said she was still researching several items and "a couple funds aren't balanced yet," but she would meet with the finance committee to discuss it further.
Items questioned included the five-member council being budgeted $3,000 for travel expenses and Attwood being allotted $2,700; and why revenues listed did not include hotel-motel tax funds available annually through the county.
Council member Jill Ritter asked why city hall front doors, budgeted in previous years, have not yet been ordered.
Attwood announced receiving just one bid for replacement of the city shop (public works) roof. A bid from Bozco Construction of Nine Mile Falls totalled $144,000, excluding permit fees and sales tax.
"That's a lot of money, and it doesn't address the drywall," said Ritter. The leaking roof has caused mold in the building.
"If we go with a whole new building, you can get a steel building done in a few weeks."
"We might get more bids if someone could start from scratch instead of peeling off an old roof," said Council member Christa "Teagan" Levine, before the bid from Bozco was rejected.
Public Works Superintendent Darren Johnson will meet with the public infrastructure committee, Ritter and Levine.
"The sooner the better," said Ritter. "They are already in a building they shouldn't be in."
Council member Marylou Kriner suggested calling everyone on the city's Small Works Roster, as the roster limit for jobs is $300,000.
In other business, the council:
Approved a $98,000 loan through US Bank for the City Hall roof.
Heard from Trey Dail, aviation project manager, regarding Tonasket's runway reconstruction project. Dail proposed having the runway design complete by the end of January, advertising for bids in mid-February, and applying for a state Department of Transportation grant by April 1.
Adopted the Council Rules of Procedures and Ethics Handbook.
Approved Kurt Holland of Varela & Associates as consultant for a Transportation Improvement Board (TIB) project. The contract for design engineering services for full depth reclamation of Tonasket St., Division St. and Jonathan St. includes environmental services, design survey, design PS&E, assistance with project bidding and award, and TIB bid authorization and bid award UCE documentation.
Were introduced to Okanogan County Sheriff's deputy Ricardo Covarrubias by Sheriff Tony Hawley. Covarrubias will complete field training in less than a month and will patrol primarily in Tonasket. Hawley said 44 calls were responded to in the city of Tonasket in the previous month.
Received a letter by Tonasket Middle School Principal Kristi Krieg, thanking the Okanogan County Sheriff's Office for quick response and support received since the beginning of the school year.