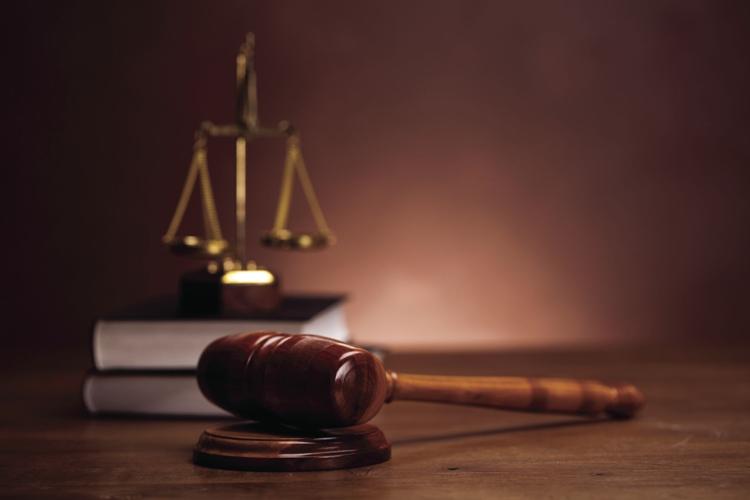 SPOKANE — A Grand Coulee man has been indicted in federal District Court on suspicion of setting fire to the Teamsters union building in Spokane.
Peter James Yeager, 45, is charged with damage by fire to a building used in interstate and foreign commerce.
According to state court documents, on or about Dec. 9, 2020, Yeager allegedly drove from his home in Grand Coulee to Spokane with a preconceived plan to burn down the office of the Spokane County Democrats, located at 1912 N. Division St., Suite 100, Spokane, in the Teamsters building.
Yeager allegedly entered the building and told multiple individuals he encountered that he had a bomb, said William D. Hyslop, U.S. attorney for the Eastern District of Washington.
Although Yeager had fashioned miscellaneous items in such a way that it would appear he possessed an explosive device, investigators determined he did not actually possess a completed bomb, according to court records.
Yeager allegedly did possess gasoline, oil, a roll of toilet paper and a camping lighter, which he had brought with him, said Hyslop. Using paper he had located in the hallway, along with the gasoline, oil, toilet paper and lighter, Yeager allegedly started a fire within the internal office of the Spokane County Democrats, which resulted in damage to multiple offices in the Teamsters building.
"Endangering others in this manner and starting this fire must be addressed," said Hyslop. "Damage by fire to a building used in interstate commerce is a federal crime. If proved, it is punishable by a minimum five-year term of imprisonment up to a 20-year term of imprisonment; a $250,000 fine, and a three-year term of court supervision following any term of imprisonment."
"Operating 24 hours a day, joint terrorism task forces gather the resources, skills, and information of various federal, state and local law enforcement agencies to safeguard our communities," said Earl D. Camp, acting FBI special agent in charge of the Seattle Field Office. "The Inland Northwest Joint Terrorism Task Force's swift actions, especially by our partners at Spokane Police Department, averted an already hazardous situation from spiraling dangerously out of control."
Hyslop said the charge and allegations contained in an indictment are accusations, and a defendant is presumed innocent unless and until proven guilty beyond a reasonable doubt in a court of law.
Independent charges have been filed by the Spokane County prosecuting attorney.
Yeager is charged in Spokane County Superior Court with first-degree arson, first-degree burglary and threats to bomb or injure property. He is being held in the Spokane County Jail, with bond set at $500,000.
Hyslop said the case is being investigated by the FBI and the Spokane Police Department, with assistance from the Bureau of Alcohol, Tobacco, Firearms and Explosives; the Explosive Disposal Unit, which is a joint effort of the Spokane Police Department and the Spokane County Sheriff's Office, and the Spokane Fire Department.
The case is being prosecuted by Dominique Juliet Park, an assistant U.S. attorney for the Eastern District of Washington.