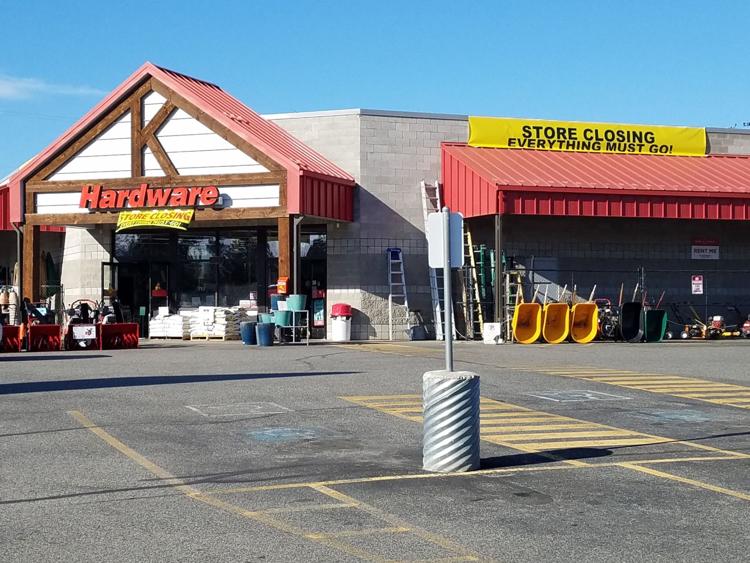 OMAK — K Hardware True Value will close but plans call for a Harbor Freight location to open in the spring of 2020.
Lawry Wilde, owner of K Hardware announced he will be leasing the building to Harbor Freight, who will move into the building, located at 661 Riverside Drive, early next year.
"When one door closes, another one opens," Wilde said.
Wilde said Harbor Freight, a discount tool and equipment retailer, has been wanting a location in the region for a long time, and when presented with the opportunity to lease the building to Harbor Freight, he couldn't pass up the opportunity.
Wilde said he has been looking for another location to setup another K Hardware store and has narrowed it down to six undisclosed locations.
"Rather than close up shop, I felt it would be better if we remain open and have a liquidation sale to give back to those in the community who have supported the business all these years," he said. "It was better to give the community the opportunity to purchase items at a discounted rate."
 "We will be leasing the building to Harbor Freight in a long-term lease agreement," he said. "We will just be the landlord."
Wilde said Harbor Freight is slated to move into the building around February or March of 2020. Wilde's goal is to sell everything at the location in the next 30-45 days.
"Everything is on sale right now," he said. "Some items are up to 50 percent off. Snow blowers and lawn mowers are on sale, home and garden items and tools are 20 percent off. Housewares/cleaning supplies are all on major sale as well. We are also selling the store shelving, including the pallet racks. Basically, everything on site is for sale."
Wilde stated that even the rental equipment is for sale.
"Large and small dump trailers and excavators are on sale," he said. "We will continue to rent equipment until the rental equipment is sold."
Wilde stated there will be no returns or exchanges on purchases throughout the liquidation sale.
"We will remain open to the public until everything sells," he said. "We will retain all of our employees until we close our doors."
Wilde said Harbor Freight may possibly hire from the existing K Hardware employees, and the employees may choose to stay on with Harbor Freight or search of other employment opportunities.
"The community can do early Christmas shopping now and beat the hustle and bustle of Black Friday shopping," said Wilde. "If we have something the public is interested in, and its marked at a discounted rate, I would recommend purchasing the item quickly, because more than likely the item will be gone, due to the discounted prices.
"We are very appreciative of the community's patronage and support throughout the years," Wilde said. "We will miss the community activities, school athletics and events. We will miss supporting the Omak Stampede and Okanogan County Fair. All-in-all, we hope that we have been a True Value to the community."
Harbor Freight could not immediately be reached for comment.