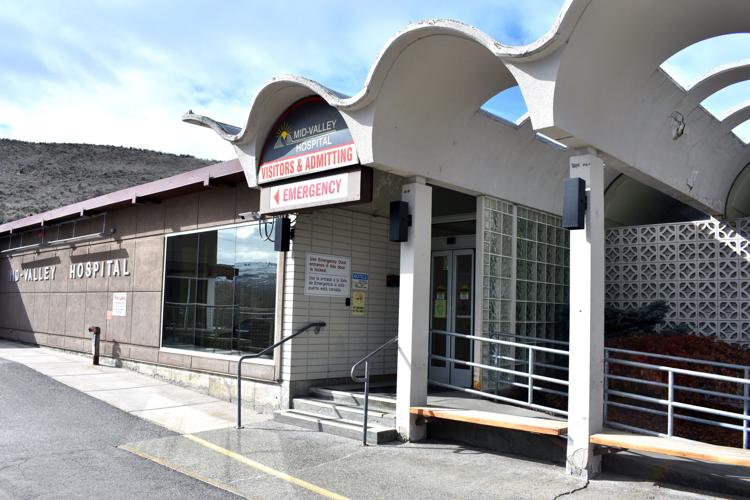 OMAK - Total outpatient revenues and net patient revenues are above budget though the month of April at Mid-Valley Hospital.
According to financial statistics, outpatient revenues came in at $5.6 million and net patient revenues are at $3.2 million.
"April was a great month," Chief Financial Officer Holly Stanley said. "We had a nine percent increase in radiology, eight percent increase in our clinic visits."
Stanley said a payment was received from an older claim, and a trade-in allowance on an older mammogram machine brought in around $40,000.
Some expenditures included $18,000 in recruiting fees for a behavioral health provider, $90,000 in locum, and $27,000 in audit costs.
In other business, the board:
Heard an update from public relations director Mikaela Marion. She said the district is working on a community health needs assessment, and is considering moving away from phone book advertising in Dex.
 Heard various department head reports.
CEO Alan Fisher reported attended a strategic planning meeting at Three Rivers Hospital in Brewster recently. He said collaboration was a key topic. "My comment was, there's a myth," he said. "We're all trying to march to our own drum," noting both Three Rivers and the Tonasket-based North Valley Hospital are struggling with retaining obstetrics and gynecology physicians. He suggested regionalizing the service to Omak. "We were honest with them," he said. "OB services need to be consolidated into one central location."
Heard various commissioner and department head reports.
Approved $116,782 in healthcare assistance program; $96,564 in bad debt; $2,912,553 in accounts payable general fund vouchers; in public relations vouchers $6,430; $74,140 in May electronic funds transfers.