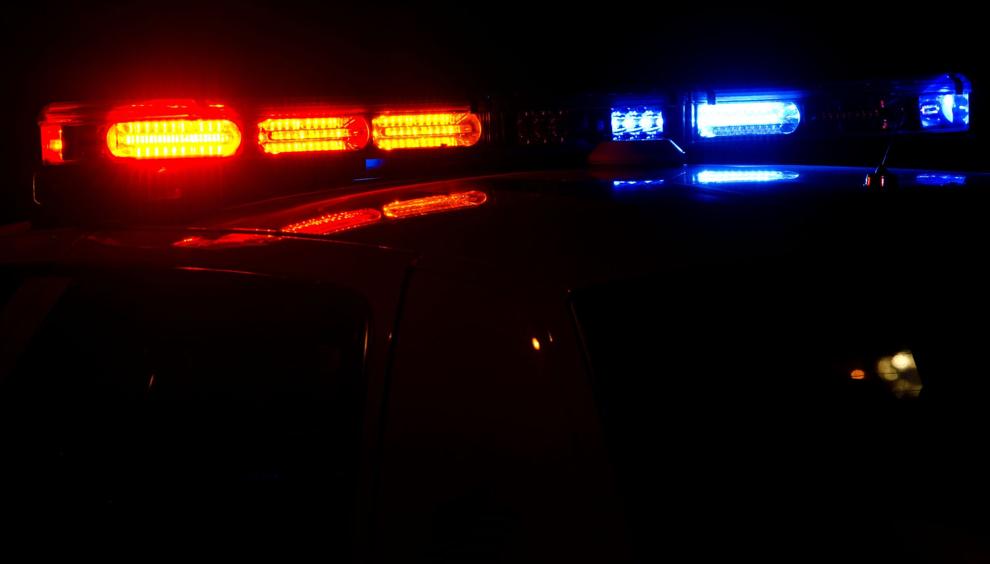 TONASKET — No community is immune to the dangers of ill-intentioned individuals and even residents in quiet, close-knit communities can become victims to trespassing, burglaries, kidnappings or home invasions.
A local family recently learned the reality of this after a late-night knock on the door left them scrambling to reconsider their sense of security.
"We live in a very quiet, close-knit neighborhood," said Danika Smith, adding she estimated about 70 percent of her family's neighborhood to be retired.
Last Sunday, Jan. 31, Smith said she heard a knock on the front door of her single-level home.
Her 16-year-old daughter heard the knock and was "really hesitant (to open the door) because it was late," Smith said.
"She was like, 'do I run to my parents or do I answer the door?'" Smith said. "She thought he 'looked normal' (and) he must be in trouble. Something must be wrong. Maybe there was an emergency."
Her daughter then slightly opened the door and the person at the door questioned a vehicle in front of the house.
"He said, 'do you know how to drive it?'" Smith said. "I need you to get me the keys and drive me somewhere."
Smith said she started hearing the "yelling" from her bedroom and woke her husband.
"He (suspect) tried to maybe, like, put his foot in the door," Smith said. "She (Smith's daughter) shoved the door shut, locked the handle and started screaming, 'somebody's trying to break into the house.'"
Smith said she and her husband started locking windows and sliding doors.
They rushed throughout the home, when their daughter yelled that the suspect was trying to get back into the house.
"I just automatically opened the door and ran outside," Smith said, noting she yelled for her daughter to call 911. "I was going to confront this person."
She said upon being outside the home she discovered her car was "pilfered through," and the interior of the vehicle "smelled horrible … just a heavy alcohol smell."
Smith said a deputy with the Okanogan County Sheriff's Office arrived within 15 minutes.
"I am a full supporter of having our own police department," Smith said.
The City of Tonasket voted to disband its police department in 2019 in favor of contracting with the county for law enforcement. The city plans to employ a code enforcement officer the spring.
"However, I'm very thankful when we called the Okanogan sheriff's office and a deputy came out within 15 minutes," Smith said. "I was very impressed on how quick they were."
Sheriff Tony Hawley said the incident was reported as a trespass.
Smith said if anything positive can come from the experience, she hopes to raise awareness about the do's and don'ts of suspicious, late-night visitors.
"We had no idea as a family how to handle somebody knocking in the middle of the night that we didn't know," Smith said. "It's not my daughter's fault. I would have done the same thing."
Smith said following the attempted home invasion, she started researching home security and general guidelines to safeguard her family.
"This is a reality," she said. "It's an unfortunate reality that we can't open our doors to anyone and everyone. I live in this little, beautiful town of Tonasket. Now, it's kind of shifted my perception; it kind of brought me down to reality.
Smith said many residents in small communities have an "idealization of safety of what a small town should bring.
"My daughter is going to have this memory with her," she said. "Is this going to continually be a fear as she goes to college?"
Smith said her family has since discussed safety tips and ways to handle late-night knockers, as well as other scenarios.
"No matter who the person is, if they're knocking at 2 a.m. you need to have 911 ready to dial," she said.
"In this case there were other members of the family home and they called law enforcement right away so we could respond to the location," he said. "In general, one should make attempts to verify who is at the door before opening, by viewing through windows, a door peep hole, or asking who is there before opening the door and removing that barrier between them.
"Taking steps to know who is at the door before opening will increase their safety and provide more time to make a call for assistance if that is needed," the sheriff said.
"I came from Seattle and moved here and felt a complete freedom from crime and from living in fear of strangers," Smith said. "I'm just glad nothing happened and that he wasn't able to grab her (daughter) through the door."