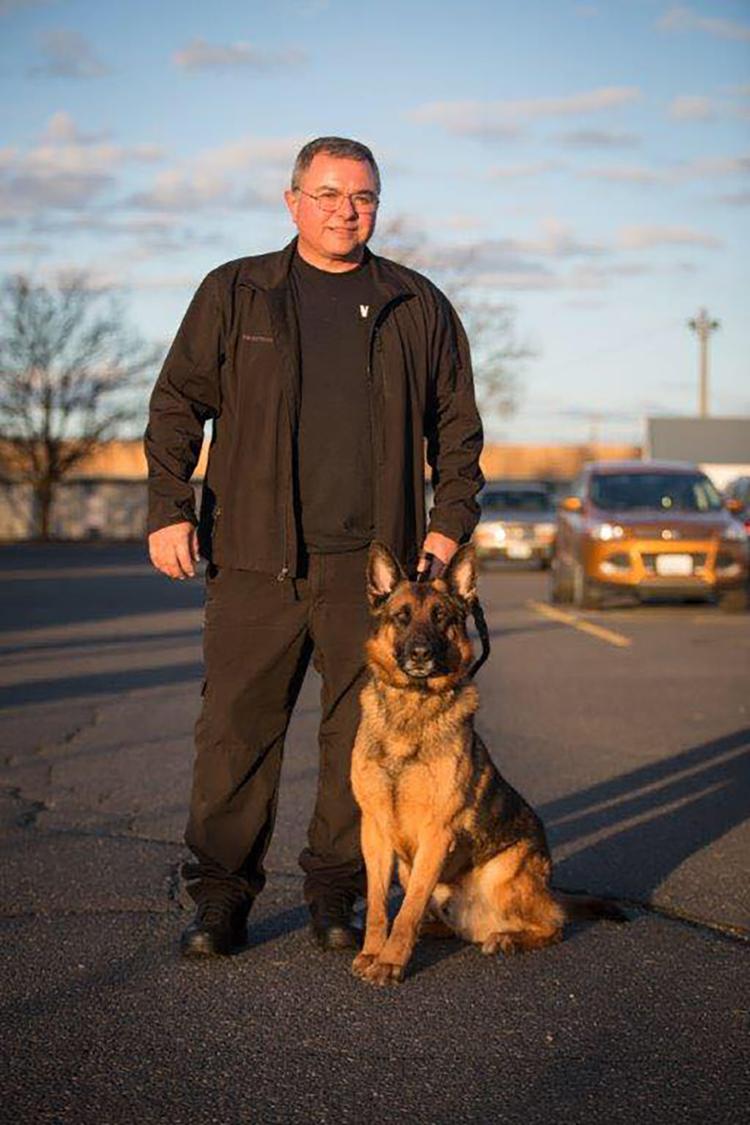 REPUBLIC — Police Chief Loren Culp said he does not intend to follow Gov. Jay Inslee's new law, making Washington a sanctuary state and prohibiting local law enforcement officials from helping federal agents enforce immigration laws.
Senate Bill 5497 codifies Inslee's February 2017 executive order protecting services from state agencies to Washington state immigrants. The order says state law enforcement officials are not to cooperate with civil warrants from federal immigration officials. 
According to the Act, nearly one million Washingtonians are immigrants, or one out of every seven people in the state; making up more than 16 percent of the workforce.
The Act establishes a statewide policy "supporting Washington state's economy and immigrants' role in the workplace."
Declared an emergency, the Senate bill immediately went into effect when Inslee signed it May 21, after being passed by the state senate 27-21 April 24.
The law prohibits law enforcement from asking about immigration status or place of birth unless directly connected to a criminal investigation.
Jails and prisons are not allowed to comply with federal immigration holds, and the act restricts immigration officials from using courthouses, hospitals and government buildings to look for illegal immigrants.
Several county sheriffs and law enforcement officials are speaking out against the new law.
"Some people including the governor and attorney general expect law enforcement to just enforce the law no matter what, because we are law enforcement," said Culp, adding that in this state, they are certified as Peace Officers, not law enforcement officers. "If they are fine with cops enforcing the law no matter what, they would have been fine with the arrest of Rosa Parks in Montgomery, Alabama in 1955; or law enforcement in Nazi Germany arresting and killing millions of Jews because it was the law."
During a Seattle-based TV interview, Culp was asked if he believed that was a good comparison, "talking about Rosa Parks in regards to not checking immigration status or cooperating with federal officials?"
"I do. Yes, because people expect law enforcement to enforce the law, no matter what it is," Culp replied.
Culp, author of "American Cop: Upholding the Constitution and Defending Your Right to Bear Arms," drew national attention when he said he would not enforce I-1639 and suggested his town of about 1,100 people become a sanctuary city against gun restrictions.
During his TV interview, Culp was asked if he  was concerned about being held personally liable for not following sanctuary policies by the governor or attorney general.
"I'm not concerned about that at all," said Culp. "I took an oath to uphold and defend the constitution and the laws of our land. And that's what we're doing. The attorney general and the governor need to dust off their copy of the constitution and read it.
"All police and elected officials take an oath to uphold and defend the constitution," Culp continued. "Talk to any border patrol official, and they will tell you we are being invaded. Article 4 of the U.S. Constitution states the United States shall guarantee to every state in this union a republican form of government and shall protect each of them against invasion."
Spokane County Sheriff Ozzie Knezovich also told the TV station he won't follow the new law, stating Governor Inslee should be arrested for obstruction of justice.
Knezovich said the law would prevent his officers from working with Immigration and Customs Enforcement and other federal officials in preventing crime committed by people who are in the country illegally.
Knezovich claims the new law is simply reflecting hatred of U.S. President Donald Trump.
Immediately after signing the law, Inslee said the state "would not be complacent in the Trump administration's depraved efforts to break up hard working immigrant and refugee families."
"When the United States is signaling to illegal immigrants that you can cross that border with no repercussions, we're going to have more and more problems. I disagree with the progressive, socialist view that there is no crime associated with illegal immigration," Knezovich said, adding, "We had a deputy-sheriff in the state of Washington killed by an illegal immigrant two months ago."
Kittitas County Sheriff's Deputy Ryan Thompson, 42, was shot and killed in the line of duty after pursuing a road-rage suspect March 19 near Kittitas. The suspect, 29-year-old Manuel Flores Del Toro, also allegedlyy shot and wounded a 22-year-old Kittitas police officer. Flores Del Toro was living in the country illegally after coming to Texas on a temporary agricultural worker visa in 2014.
Thompson was the first law enforcement official killed in the line of duty in Kittitas County since 1927.
In an interview with Culp June 5, he was asked "What message do you think that it sends to the law enforcement community?"
"That our leaders in the state don't care about local law enforcement," Culp responded. "They care about their own political ambitions. This isn't about public safety, it's about open borders and Jay Inslee's bid for the White House."
Culp called the law "absolutely ridiculous," and one that put the public at risk.
In an earlier interview with a Seattle-based radio station, Culp said he thought Inslee was concerned more for illegal immigrants than state citizens.
"They don't care about law enforcement, they don't care about citizens, they care about their own agenda and their own political ambitions," said Culp. 
Culp said law enforcement officials in the city of Republic would not do anything different than they are currently doing. He said officers don't ask people for their papers or inquire about their immigration status.
"We've never done that," said Culp, adding he would continue to work with federal partners including U.S. Border Patrol, Homeland Security, DEA and ICE.
Franklin County Sheriff Jim Raymond called the new law "a political tactic," and said they would continue to cooperate and work with federal law-enforcement officers.
"Personally, as a citizen and a sheriff of this county, I'll call whoever I please if it's in the best interest of public safety," Raymond told Yakima media last week.
Benton County Sheriff Jerry Hatcher said the new law is enforcing something that doesn't happen anyway, stating deputies never ask about legal status in their daily interactions.
"They absolutely are disregarding citizens of our state and bolstering people that are invading our country and are here illegally," Hatcher said. "There are big problems in Washington, and it doesn't seem like our governor and the attorney general really care about the citizens of Washington state. Illegal aliens, people who have broken the law and are currently in jail in our state are more important to them than the citizens."
Senate Bill 5497 also calls for the establishment of a Keep Washington Working statewide work group which must, among other things, conduct research on methods to strengthen career pathways for immigrants and create and enhance partnerships with projected growth industries.
The work group must also recommend approaches to improve Washington's ability to attract and retain immigrant business owners that provide new business and trade opportunities.
California and Oregon have also enacted sanctuary state legislation.