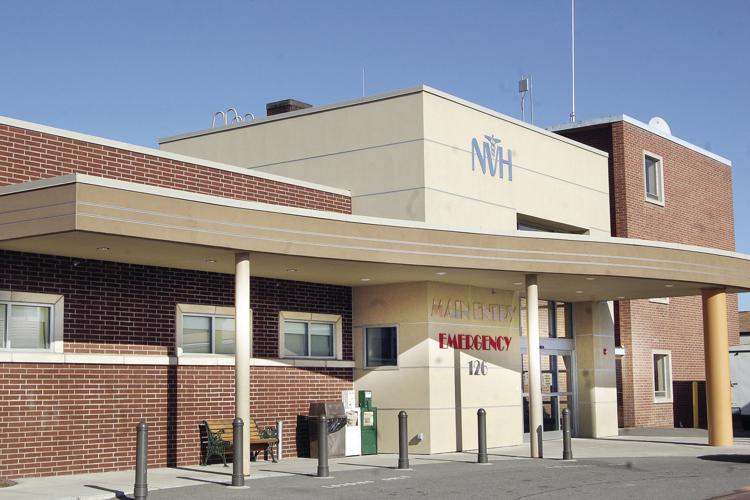 TONASKET — North Valley Hospital will close their birthing center Aug. 1.
The decision, announced at the board of commissioners' regular board meeting June 20, comes following the resignation of two doctors from Confluence Health in Tonasket.
Facing a shortage of physicians several months ago, NVH conducted a survey of community members.
"The feedback was, we needed to do whatever we could to save it," said Scott Graham, CEO of NVH and Brewster-based Three Rivers Hospital. "That meant we would need to hire a couple of family practitioner doctors with obstetrics and c-section abilities. We got the recruitment going and assumed we would need two to supplement two in the community. Since then, one of the remaining family practitioners resigned, and that forced us to rethink."
Dr. Douglas Wilson and Dr. Elizabeth Stuhlmiller will both be leaving the area, which leaves Dr. Paul Lacey as the remaining physician at Confluence. According to Dr. Peter Rutherford, CEO of Wenatchee's Confluence Clinic, Dr. Wilson has an interest in a leadership position at the Confluence Clinic in Wenatchee.
"He (Wilson) has been here 15 years, his children are finishing school, and that led to the decision to live somewhere else," said Rutherford. "When that occurs, the remainder of the practice has to be looked at."
Rutherford said a number of factors led for this to be a natural time for Dr. Stuhlmiller to leave as well.
"This is a painful and horrible discussion for us, just as it is for the community," said Rutherford. "We have been here since some time in the 1970s. Things are changing and the number of physicians interested in outpatient, inpatient, obstetrics is just not sustainable anymore."
Rutherford said their intention was to keep a primary care clinic in the community if they can recruit a doctor.
Graham said NVH will change their focus now to recruiting someone to care for patients in the hospital.
"Because of the loss of additional providers, we are facing not being able to have our patients covered," said Graham. "Our focus now is on finding someone so we can continue to give inpatient care here at the hospital. We love providing ob, and we don't want to see it go, but we can't survive without inpatients. It is something we absolutely have to have, so we have to change tactics and find someone who can provide inpatient care."
The meeting was opened to the public for discussion.
Resident Birdie Nelson asked how many babies were born at NVH last year. Chief Nursing Officer Marcia Naillon said there were 68 deliveries with 13 c-sections. Asked why they needed four obstetrical physicians, Naillon explained they had to work on-call time in addition to working 40 hours per week in the clinic.
Resident Jeff McMillan asked why providers were leaving.  Graham said he thought it was due to the on-call burden.
"We are open to a lot of options, but now we have to grapple with do we spend more time recruiting? If we don't get the inpatients covered, we aren't going to have a hospital," said Graham.
"We are looking to recruit doctors who will treat inpatients, and when we get our clinic going, they would treat them also," said board chairwoman Jean Pfeifer.
The hospital is planning to open a rural health clinic where the assisted living used to be and now houses administrative offices.
"This is a really difficult thing and really sad, and we want to recognize this is a really emotional topic," said COO John McReynolds. "We have been in it three months, and it has been incredibly difficult and sad to get to this part. We banged our head against a wall to come up with another option, but were not successful in that."
Sarah Long, a nurse-midwife at Family Practice in Tonasket, said she will continue to see patients.
"I am still providing delivery services, so if people want to be seen in the clinic here in Tonasket, they can be; but I am not doing deliveries here," said Long. She said she has six moms due in August, and is applying for privileges with Mid-Valley Hospital.