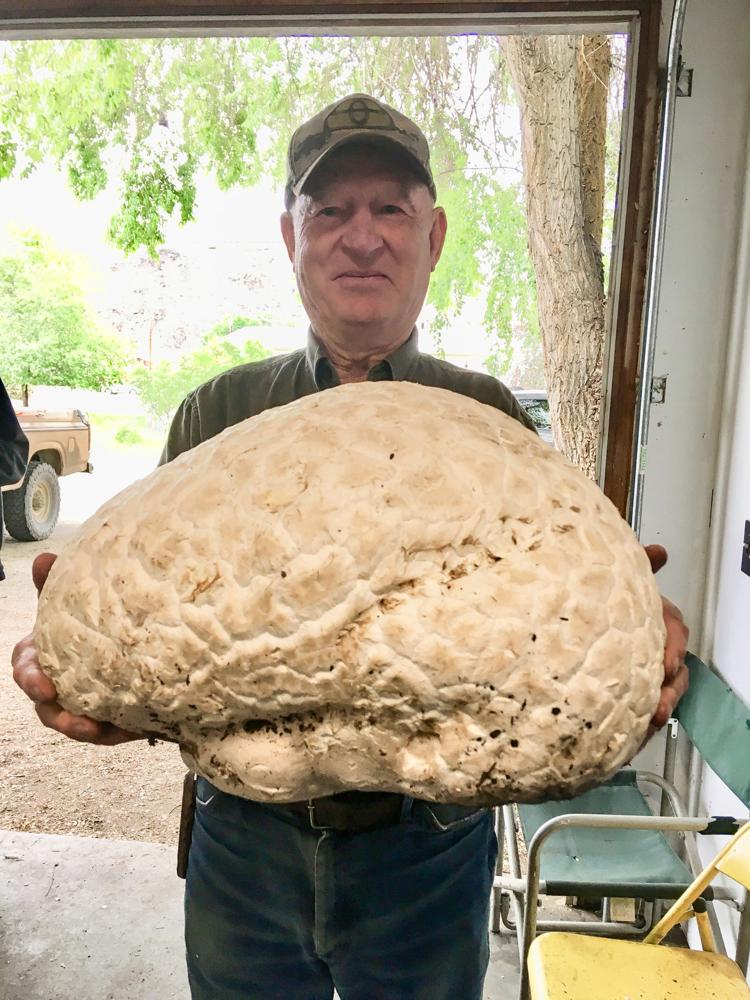 TWISP — Omak resident Jerry Kincaid went foraging for Morel mushrooms on Wednesday, June 5, when he discovered a 20-pound Puffball mushroom.
"I found the giant mushroom near Twisp River, while searching for the Morels," Kincaid said, noting it was edible.
Kincaid has been foraging for mushrooms for many years and said around 45 years ago he found 15-20 basketball sized Puffball mushrooms near Winthrop but didn't know if there was a size record for the mushroom.
"There was a Puffball mushroom found in Russia that was 50 pounds," he said.
Kincaid said he will forage for Morel mushrooms and will occasionally give some of what he finds to other people. When asked if Kincaid reported the mushroom to the "Guinness Book of Records," he stated he did not because being famous for finding a large mushroom wasn't that important to him.
He received an offer to sell the mushroom for $5 per pound before he found out how much it weighed.
"I found out the mushroom was 20 pounds and really couldn't pass up the offer," he said.  "One hundred dollars for one mushroom is really difficult to pass up."
Kincaid ultimately sold it to a mushroom buyer in Twisp.
"There were many mushroom buyers in the area, and one of them made the offer to buy the mushroom from me," said Kincaid.  "Most people are after the Morel mushrooms."