TONASKET - One man is dead and another is in jail after an incident Saturday, March 21, in Tonasket.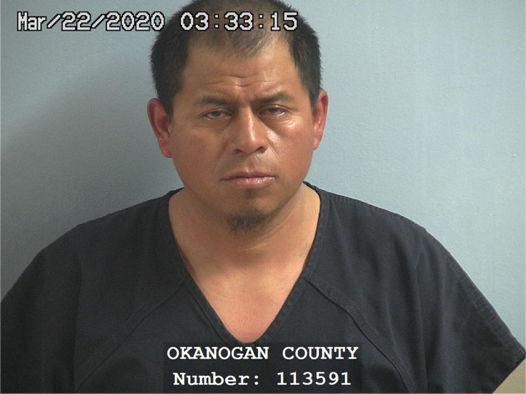 Okanogan County Sheriff Tony Hawley said a 57-year-old man died. His name has not been released, pending notification of next of kin.
Deputies and LifeLine Ambulance were called about 5:39 p.m. to 319 S. Whitcomb Ave. for a report of an assault. When they arrived, the man was dead.
A suspect, Antonio Mateo, 34, Loomis, was arrested that evening and booked into the Okanogan County Jail on suspicion of first-degree murder, Hawley said.
Based on previous contacts at the location, Deputy Ricardo Covarrubias was familiar with those at the location and recognized the reported suspect. He was able to obtain information about the suspect's location, Hawley said.
Mateo was arrested at 9:53 p.m. by Sgt. Ted Shook and Deputy Cody Lunn.
"We are working with the Okanogan County Coroner (Dave) Rodriguez to complete the next of kin notification of the deceased male," said Hawley.
Okanogan County Sheriff's Office detectives and the Washington State Patrol Crime Laboratory are continuing the investigation and collecting evidence from the crime scene.
Anyone with information about the investigation is asked to call 509-422-7232 and ask to speak with sheriff's office detectives.