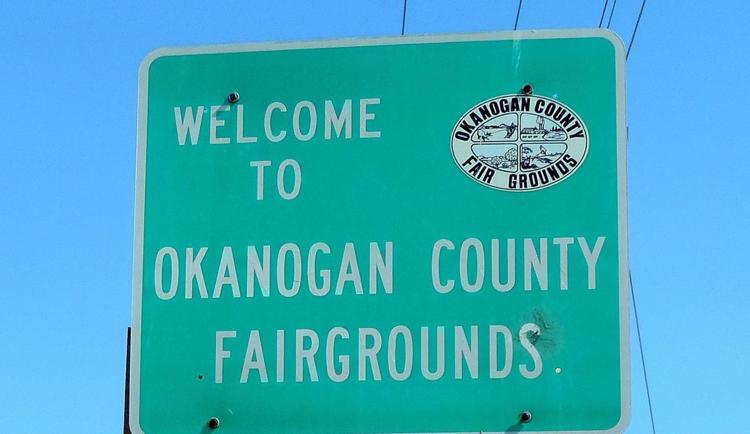 OKANOGAN – The Pioneer Project may or may not happen this year at the Okanogan County Fair.
That is what Kathleen Maltais told fellow Okanogan County Fair Advisory Committee members during a regular meeting Monday, June 10.
"I'm limited as to how much I can do because of my health," she said, noting she's still able to assist with the project. "I think we should decide if we want to move forward with it."
Last year was the first time the fairgrounds hosted the event in the commercial building during the fair. It featured exhibits from local museums and local historian Ralph Frise.
Maltais said she and her husband, Mike, spent countless hours preparing the building and organizing the exhibit, but she isn't able to take on such a large work load this year.
"One person alone can't do it," she said.
The committee appeared to have mixed opinions on the project, but ultimately asked her to contact Fries and see what it would cost for him to bring in an exhibit.
Maltais also said she is working on collecting historic Okanogan County Fair photographs to display and make scrapbooks.
In other business, the committee:
Learned contracts have been mailed to entertainment acts. The fair has received 12 finalized contracts. No contract has been signed for a rodeo announced yet.
 Heard an update on the rodeo arena. Livestock coordinator Sam Buchert reported new rails should arrive near the beginning of July.
Discussed camping agreements. Applications are due Friday, June 14. As of earlier this week, 209 camping applications had been received.
Discussed food vendors. Committee Chairman Mike Egerton said midway vendors are filling up. Egerton said new vendors this year include the Republic-based coffee shop, Sparky's, and Derek Williams and the Tonasket High School wrestling team serving corn. He said he is still looking for an ice vendor.
Discussed craft vendors. Committee member Bruce Duncan said 29 applications have been received so far.
Learned an assistant will be needed for the arts and craft building.
Discussed livestock registrations. Buchert reported 59 steers and one bottle-baby calf, and more than 100 swine have been registered.
Discussed storage for the swine barn. Swine superintendent Tim Tugaw said he would like to county to purchase a shipping container for swine barn storage.
"We need to find some kind of a permanent storage facility for our barn," he said. "It's something that I'd like to push."
Learned mutton' busting won't return this year. A mechanical bull is planned