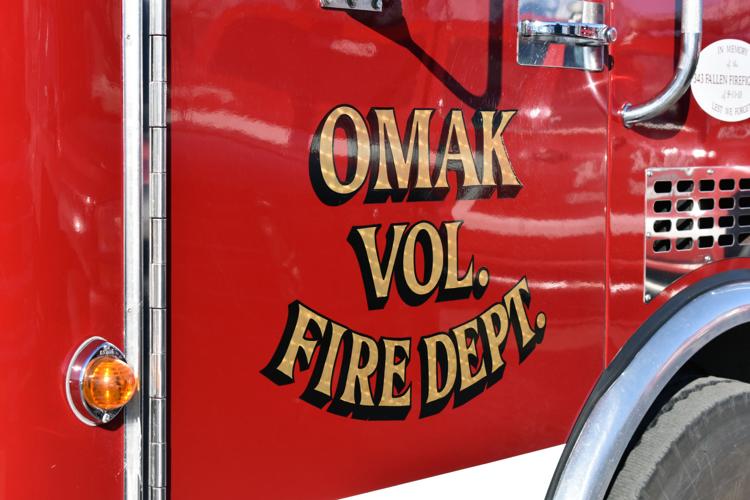 OMAK – Fourth of July revelers in East Side Park kept firefighters busy putting out small blazes, but no injuries were reported during the DIY fireworks show.
The park was one of two designated fireworks detonation sites on the Colville Indian Reservation and, because of coronavirus concerns, was the only place people could go for a public fireworks show.
A crowd of about 1,500-2,000 people – slightly less than usual – gathered at the park. Fireworks could be set off from noon to midnight.
Omak Fire Chief Kevin Bowling said fire crews responded to 16 fires in the park. All were small, with no damage, and confined to trash bins or debris piles.
Just as evening fell, firefighters were called to Columbia River Road near Omak Lake for a report of a wildland fire. Crews from Fire District Nos. 3 and 8 responded, along with the Bureau of Indian Affairs, but no fire was located.
A few minutes later, crews were dispatched to Columbia River Road behind the former Omak Wood Products mill. No blaze was found, but Bowling said it was later determined the fire was a Seventh Avenue and Jackson Street. A BIA crew extinguished it.
Firefighters and LifeLine Ambulance then were called to Highway 97 just south of the Okanogan River bridge for a report that a vehicle had hit a person and a dog. Bowling said the person was not hit but the dog was and did not survive.
Just before 9 p.m., Conconully and Omak firefighters and LifeLine Ambulance were called to a report of an ATV in Conconully Lake. Omak's crew was turned back en route.
Okanogan County Sheriff Tony Hawley said two people were in the vehicle but escaped, apparently with no injuries. The ATV was towed from the lake.
Hawley said his office received "a lot of fireworks complaints" on the Fourth.
Just before midnight, Okanogan County Emergency Management sent out an alert asking people to stop shooting off fireworks in Pateros, at the request of Mayor Carlene Anders.
Oroville Fire Department responded to a blaze near Ellisforde the afternoon of July 4. The blaze, which generated a Level 1 evacuation alert from the county, was extinguished quickly, Hawley said.
Fourth of July weekend started early for Omak firefighters, with a call to a fire on a porch at 110 W. Cherry Ave. Bowling said smoking materials dumped in a plastic container ignited and caused $500-$1,000 damage to the porch.
Omak crews also assisted Riverside firefighters at a July 3 grass fire on Riverside Cutoff Road. About four acres of grass burned.