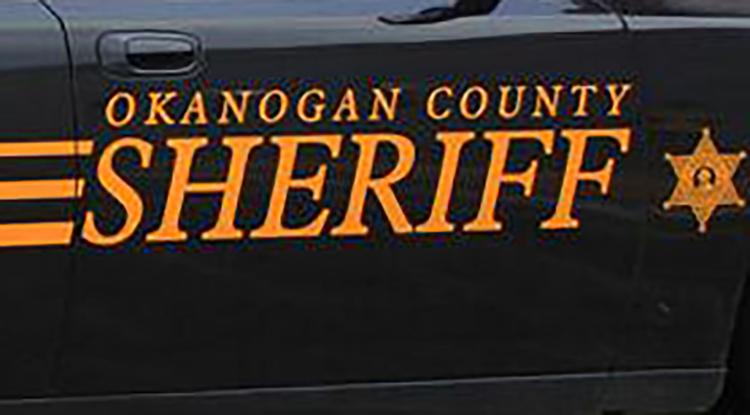 OMAK — An Okanogan County sheriff's sergeant was injured Jan. 9 when his patrol vehicle was hit by a car whose occupants were fleeing police.
Sgt. Kevin B. Arnold, 46, Brewster, was transported by a deputy to Mid-Valley Hospital, Omak, according to the Washington State Patrol, which investigated the crash at the intersection of Riverside Drive and Locust Street.
Sheriff Tony Hawley said the pursuit began after Deputy Gisberth Gonzalez stopped the car, which had been reported stolen from Spokane and was believed to be connected with the burglary of a gas station in Inchelium.
Gonzalez and Colville Tribal Police were involved in the stop on Omak-Riverside Eastside Road, and the driver, Todd Johnson, 31, Inchelium, was taken into custody, said Hawley.
At that point, a 15-year-old girl, who had been a passenger, allegedly drove off in the vehicle. The pursuit was reported at 11:08 p.m.
Arnold, who was eastbound on Riverside Drive, was responding to assist in the pursuit, Hawley said.
"He had his seatbelt off in preparation to deploy spike strips to deflate the vehicle tires," the sheriff said.
The patrol report said the stolen car was northbound on Locust Street and ran the stop sign at the intersection with Riverside Drive. The compact car traveled through the intersection and hit Arnold's patrol SUV, then went up an embankment and hit a fence.
Both vehicles came to rest at the northeast corner of the intersection. The accident was reported at 11:32 p.m.
The patrol said drugs or alcohol were involved.
The juvenile driver was injured and was taken by LifeLine Ambulance to Mid-Valley Hospital, the patrol said. She was wearing a seatbelt.
A charge of vehicular assault is anticipated, the patrol said.
A passenger, a 16-year-old Okanogan girl, was injured but not transported. She was not wearing a seatbelt, the patrol said.
Both were listed as runaways, Hawley said.
Neither girl's identity was released.
Johnson was booked into the Okanogan County Jail on suspicion of possession of a stolen vehicle.
Omak police and fire departments also responded.
Interim Police Chief Darren Duncan said Sgt. Donnelly Tallant deployed a spike strip at Central and Omak avenues, and Officer Jerod Gavin assisted in taking the juvenile driver into custody. The car apparently ran over the spike strip; the strips are made to deflate tires slowly so the tires had not flattened by the time the vehicle collided with Arnold's vehicle.
Fire Chief Kevin Bowling said his crew assisted with the injured drivers and also covered liquid from one of the vehicles that was spilling into a storm drain.