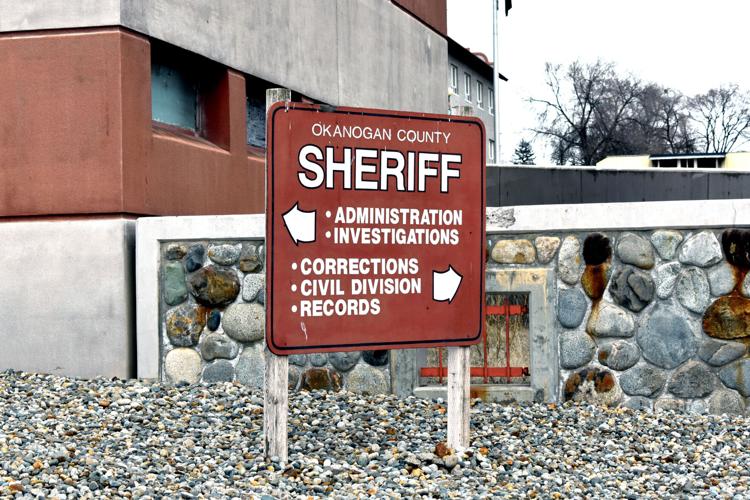 OKANOGAN — The Okanogan County Sheriff's Office continues looking for two men who escaped from the county jail the morning of Jan. 5.
Kristofer L. Wittman, 28, Bellingham, and Christian Edward White, 53, Rock Island, were reported missing. Both have been charged in Okanogan County Superior Court with second-degree escape.
Sheriff Tony Hawley said anyone who has seen either man is asked to contact law enforcement immediately and not attempt to apprehend them. The sheriff's office can be reached at 509-422-7232.
The two were reported missing at 6:15 a.m. by jail personnel. They were last known to be wearing blue inmate clothing with white long underwear, but may have changed clothing, Hawley said.
"Okanogan County sheriff's deputies, detectives and corrections deputies are working on the investigation to locate the two escapees and identify who may have assisted with the escape," the sheriff said.
"The investigation has shown they were able to access the ventilation ducting, which led them to the roof where they were then able to get down off the roof," Hawley said. "They were then picked up and driven away."
Hawley said the vents in the affected jail module have been repaired and secured by Okanogan County maintenance.
"None of the other modules of concern," he said. "This area was added onto the original jail. Earlier in 2020, the other tank added in that section had new security ceiling installed."
He said his office is continuing its efforts to locate the men by coordinating with other agencies.
Wittman stands 5 feet, 8 inches tall, weighs 170 pounds, and has blue eyes and blond hair.
He was in jail on suspicion of possession of a stolen vehicle, attempt to elude, obstructing, reckless driving, second-degree driving while suspended, second-degree attempted escape and second-degree malicious mischief.
White was in custody on suspicion of attempt to elude, possession of a controlled substance-methamphetamine, hit and run, third-degree malicious mischief, fourth-degree assault and a state Department of Corrections warrant.
He is described as being 5 feet, 7 inches tall and weighing 165 pounds, with brown eyes and gray hair.
Escape charges were filed Jan. 5 against the two men. Arrest warrants were issued the same day.
According to sheriff's office reports accompanying the charges as a probable cause statement, the sheriff's office was alerted by a man who called and asked why White was out of jail. The man, who said he had placed money on White's jail account, said he'd picked up White outside the jail and was told by the inmate that he had bailed out of jail.
"He stated as he drove north on Rodeo Trail he questioned inmate White as to why he was still in jail blues and flip flops," said a report by corrections Sgt. Randal J. Cline. The man allegedly told Cline the information "was not making sense so he kicked him out of the vehicle across from the tribal casino."
The same reports were filed for Wittman.
Both men allegedly left notes behind, with White saying he was afraid of catching COVID-19 at the jail.