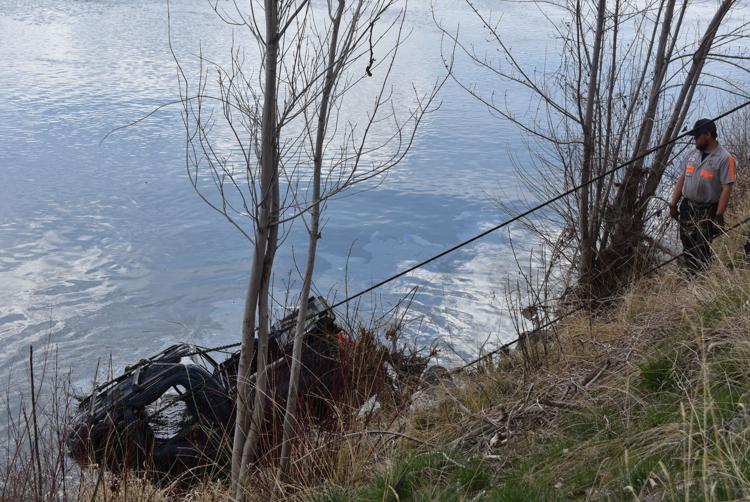 OMAK – A man was transported to Mid-Valley Hospital Wednesday, April 3, after his vehicle apparently plummeted into the Okanogan River.
The man's identity was not immediately available.
At around 10 a.m. today, crews from the Okanogan County Sheriff's Office, Omak Police Department, Colville Tribal Police, Washington State Patrol, Omak Fire Department and LifeLine ambulance responded to the riverbank near Pioneer Garden Apartments, off Juniper Street for a report of a vehicle in the river.
Witnesses at the scene said the driver of the vehicle apparently swam to shore.
The vehicle was recovered by Randy's Towing – with the assistance of Ted Shook, a diver from the Okanogan County Sheriff's Office.
Additional details about the incident were not available at Chronicle press time.