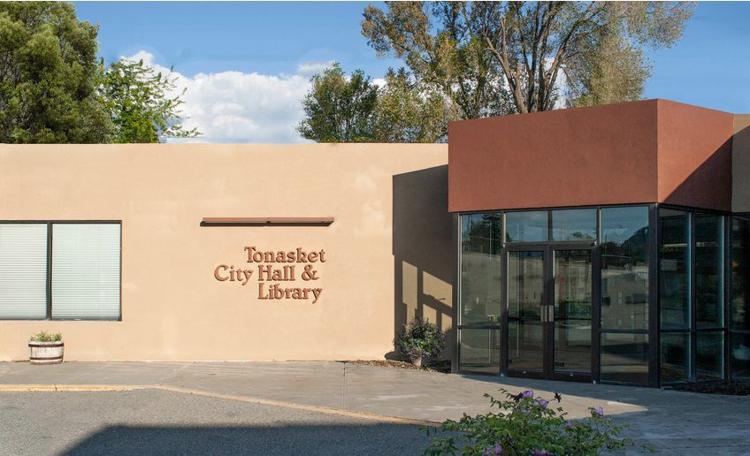 It's time for a complete and thorough investigation into the City of Tonasket and the former Tonasket Police Department.
Somebody needs to be held accountable for the shenanigans in Tonasket – once known as a quiet community that has now become more like a set for a reality TV show than a place anyone would want to live.
Those attending last week's Tonasket City Council meeting could have heard a pin drop as Internal Compliance Administrator Steve Brown read a list of startling findings regarding the city's former police department.
Brown said his internal audit revealed cash, drugs and more than two-dozen firearms are unaccounted for. Or at least there's no paper trail to prove otherwise.
Brown, formerly with the Okanogan County Sheriff's Office, and others said there could be a simple explanation for the lack of accountability. But until proven otherwise, it leaves people to wonder what the heck has been going on there.
He noted documents from 1984 to 2006 apparently have disappeared and file cabinets with chains and locks around them apparently were emptied by someone. Sure, some documents after a certain period of time are OK to destroy per state statute. But not 32 years' worth documents.
Former Police Clerk Diane Foreman said the cabinets were not empty when her position was eliminated and she left the building. She also claims the mayor, a city councilwoman and the city clerk had keys to the police department.
Public documents support that theory, too.
A Facebook message filed with the recall petition of two council members earlier this year shows a councilwoman stating, "We need to get the combo to the safe." It goes on to say, "the mayor has the key to chief's office."
Why would any city official need any keys pertaining to the police department?
We don't doubt the credibility of Steve Brown's report. We're sure items were missing. The question, however, is who had keys to the police department, and what was the motive for apparently ransacking the buildings?
City Attorney Mick Howe told The Chronicle Steve Brown will meet with the Okanogan County prosecutor and present his findings, "which very well could lead to criminal charges against the members of the police department."
Howe also said the fraud division of the Washington State Auditor's Office will be conducting follow-up investigations.
Steve Perry of SEP Consulting, who wrapped up an audit of the department in August 2018, applied for the position now held by Steve Brown. Perry has a 30-plus year career specializing in property/evidence training, law enforcement records training and property room assessment.
Why did the city hire Brown over Perry? You can't say it was because of cost savings. In fact, it cost the city around $5,000 extra. Perry also was apparently in the budget to return this spring.
Did Perry know too much about the department? Or would his audit not find the results the city was looking for?
Why didn't the city contact the Washington State Patrol to come in and do an official investigation?
Surprisingly enough, text messages show a councilwoman stating she talked with Steve Brown in December, prior to the police department being disbanded. Public documents also place Steve Brown in the police department prior to even being selected for the position.
Aside from the internal audit, other speculation of corruption and misleading half-truths continue to plague the city.
Former Police Chief Darin Odegaard has been accused of falsifying the documents pertaining to the hiring of reserve officer John Cruz, which were later dispelled by the Criminal Justice Training Commission.
A councilwoman accused former Officer Jose Perez of being on the Brady List. That was proven to be false. (The Brady List keeps track of officers who have been dishonest. Prosecutors are required to notify defendants and their attorneys whenever a law enforcement official involved in their case has a sustained record for knowingly lying in an official capacity.)
Meanwhile, most people weren't even aware of a fifth, short-term employee, Tony Domish, who was employed by the city last year to help establish the police department.
Domish, a former Granite Falls police chief, was the focus of an investigation  in 2012. Prosecutors in Snohomish County declined to file criminal charges.
Apparently the mayor's not even safe from the plague.
Public documents show some council members colluding to have the mayor's salary reduced and proposing a plan to cast votes of no confidence.
"You need to be very careful on how you tread forward; you need to cut the mayor's pay ASAP," wrote former Mayor Patrick Plumb in a Facebook message to a councilwoman. "Say, if it is that much of an emergency, you have no confidence in his abilities to lead coherently, that you do not stand with the actions taken and that you demand the rule of law and that he should resign. Unless you are with him, then do what you want."
During regular council meetings Jan. 8 and 22, the council cast votes of no confidence.
Earlier this year the "Watchdog" group surfaced on social media. The group has received a frown from some residents for being too critical of "Good Ol' Tonasket." Others, however, have encouraged the group to uncover public documents and post them on the public page.
Meanwhile, a counter group, "Tonasket City Council Protagonists," recently surfaced and contradicts what the Dogs are posting and often makes fun of them, both personally and in general.
While the First Amendment applies to everyone, it seems people are more casual about bullying each other through a computer screen than in person.
In a time of division across the world and nation, it's time to bring back the spirit of the community.
Somebody needs to address the rumor mill and set the record straight. The people who live in and around Tonasket deserve answers, clarity and transparency.
Remember, it wasn't too many months ago that the city made national headlines with the hiring, firing, re-hiring and re-firing of the police force. Or how about the Mayor's "Joseph" vs. "Jose" comment concerning a police officer's name? With headlines like those, who's ever going to want to live, work or vacation in our fine area?
Furthermore, if the city ever expects to regain a police force, the residents need confidence that things will be handled properly and professionally the next go-around.