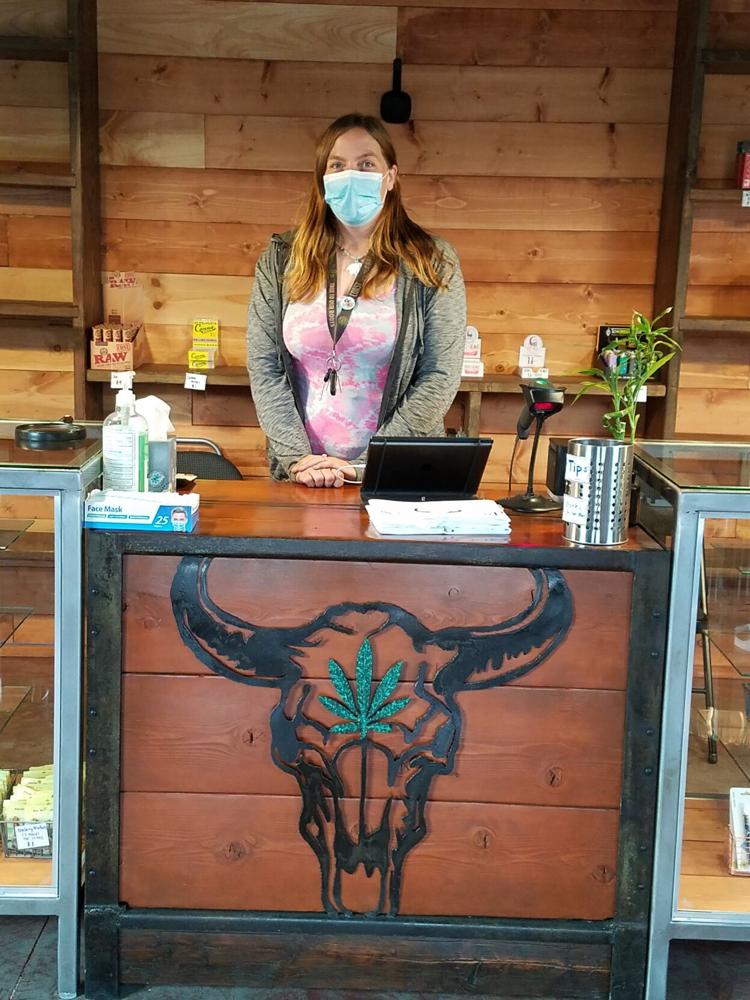 OROVILLE — A second location of the Sage Shop, owned by Montana Dutton, opened earlier this month at 33607 Highway 97, just south of the international border.
Dutton said the Oroville location is similar to Omak location.
"What sets us apart from other marijuana shops, is that we strive to cater to our customers and search for local quality products with competitive prices," Dutton said. "Customer service is what we excel in, and we have an excellent vibe in our stores."
Dutton said she had been planning for about a year and a half to open a second location.
She said the COVID-19 pandemic was actually the best time for the business.  She said people were purchasing more marijuana than before.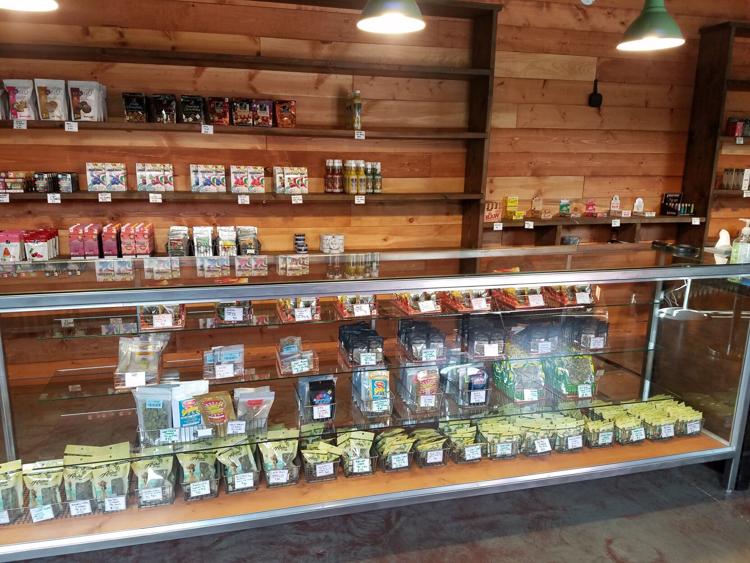 "Back to school time gets a little slower, but the holidays pick up again in sales, and January gets a little slower, before picking back up again," she said.
Dutton said customers can come into the store, which provides customers with facial coverings, or can utilize curbside pickup. Customers using curbside must call ahead and have a valid ID.
"The recent fires put us about a week behind," she said, adding that with phones, Internet and electricity down, it was difficult to place orders with their suppliers.
The Sage Shop offers competitive prices, a wide variety of marijuana, CBD and topical products, along with local art and knowledgeable and helpful staff.
Dutton said the counter the cash register sits on was made by a local artist Swede Albert.
She said the store has a text-notification system, where customers can sign up to receive text alerts about new products and information.
"I am looking forward to serving the north end of the community and working with local vendors and farms," she said.
The shop is open from 8 a.m. to 8 p.m. Monday through Saturday. The Oroville Sage shop can be reached at 509-476-2878; the Omak Sage Shop phone number is 509-322-8090.