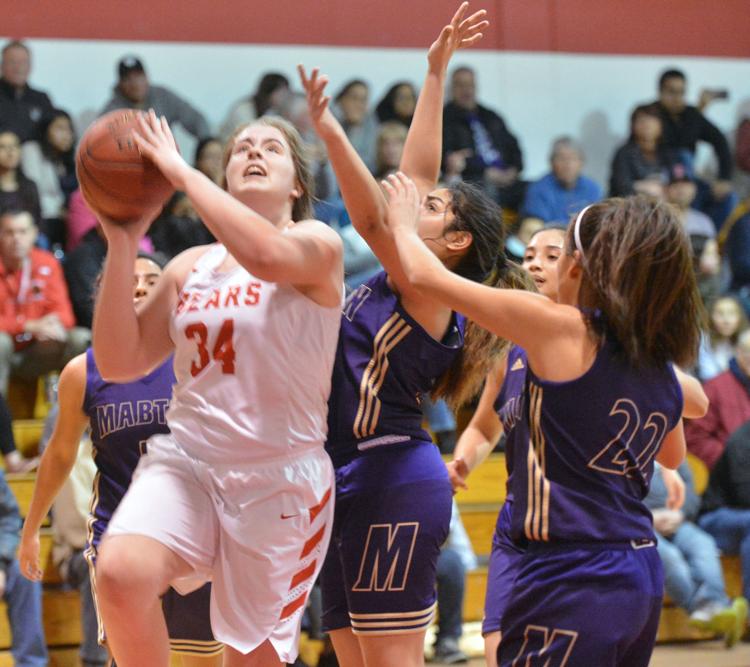 BREWSTER – Brewster pounded Mabton, 64-37, finally get a postponed game completed in the District 5/6 girls' basketball tournament Feb. 13.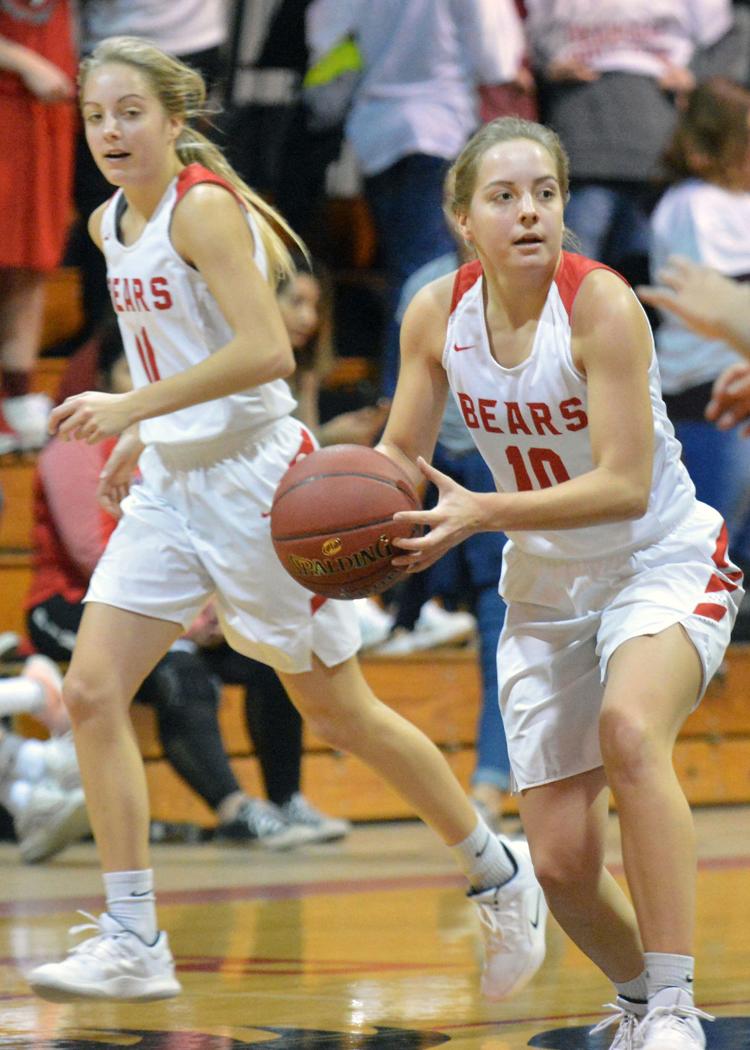 The game originally was scheduled for Feb. 9 but was put off to Feb. 11, then Feb. 12 and finally Feb. 13.
"This week has been awful as far as postponed games," Brewster coach Stephanie Schertenleib said. "It's been a challenge to prepare for a team three, four times, to be prepared mentally."
The No. 1-seeded Bears got one day off, Thursday, before returning to action against familiar foe No. 3 Lake Roosevelt on Friday.
Schertenleib appears to have found a way to turn lemons into lemonade, with her girls displaying a trap-press defense against the Vikings.
Lake Roosevelt coach Peewee Pleasants, who was at the makeup game, will have only one day to prepare for the defense, the Brewster coach said.
"We have one day to prepare for Lake Roosevelt," Schertenleib said. "He (Pleasants) get one day to prepare for us."
The winner Friday was to play the winner of a game between No. 2 seed Liberty Bell and No. 1 seed Tri-Cities Prep, which was to be played on Friday, too.
The district championship game is slated for 2 p.m. Feb. 16 in the Chelan High School gym.
The game will be the rubber match between the teams.
Brewster won the first outing, 51-44.
Lake Roosevelt won the second game, 51-33.
Against Mabton, The Bears led 34-11 at the half before winning the third, 17-4, for a 51-26 lead.
Sammi Emigh led Brewster with 17 points.
Others in double figures included Kim Nila with 13 points and Michaun Kelpman with 12 points (three treys in the fourth).
Brooklynne Boesel, who suffered a head injury earlier this season, did not play.
The Bears made 12 of 15 free throws with Emigh hitting on 7 of 9.
Mabton was 10-22 on free throws.
The Vikings were led by the nine points of Kassandra Hernandez, who was 4-6 on charity shots.
Lake Roosevelt (3) 55, Liberty Christian (6) 47
Mabton (4) 51, Soap lake (5) 34
DeSales (3) 38, Tonasket (6) 21
Waterville-Mansfield (4) 58, Walla Walla Valley Academy (5) 45
Lake Roosevelt (3) 46, Columbia-Burbank (2) 43
Brewster (1) 64, Mabton (4) 37
Liberty Bell (2) 46, DeSales (3) 44
Tri-Cities Prep (1) 63, Waterville-Mansfield (4) 34
Game 11: Lake Roosevelt (3) v. Brewster (1), semifinal
Game 12: Liberty Bell (2) v. Tri-Cities Prep (1), semifinal
Game 9: Columbia-Burbank (2) v. Mabton (4), loser out
Game 10: DeSales (3) v. Waterville-Mansfield (4), loser out
Game 13: Winner Game 9 v. Winner Game 10, 10:30 a.m. at Chelan Community Gym - winner fifth seed to regionals; loser out
Game 14: Loser Game 11 v. Loser Game 12, 10:30 a.m. at Chelan High School - third, fourth seeds to regionals
Game 15, championship: Winner Game 11 v. Winner Game 12, 2 p.m. at Chelan High School - No. 1 and No. 2 seeds to regionals