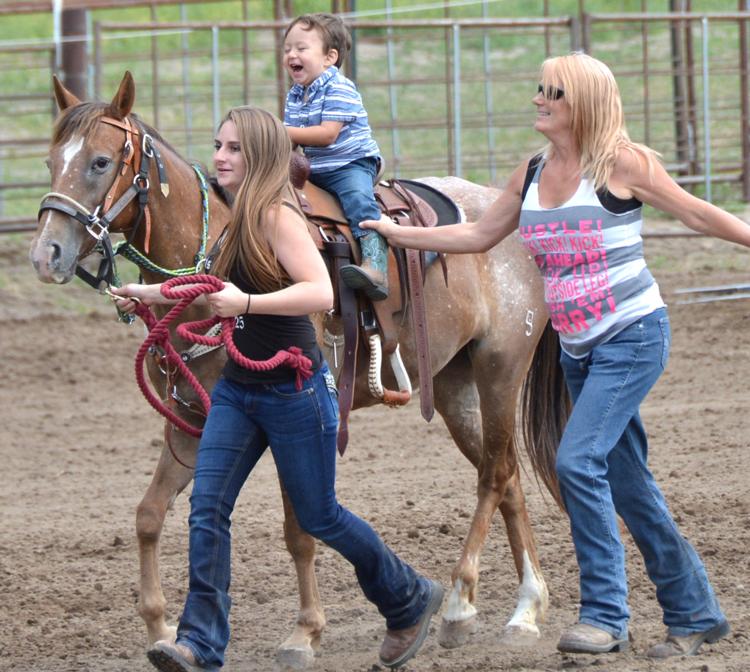 Pot with $1,000 added draws riders
MALOTT – An international field of barrel racers descended on Ralston Arena high on a shelf overlooking the Okanogan Valley for the "Furiously Fast" competition Sunday, June 23.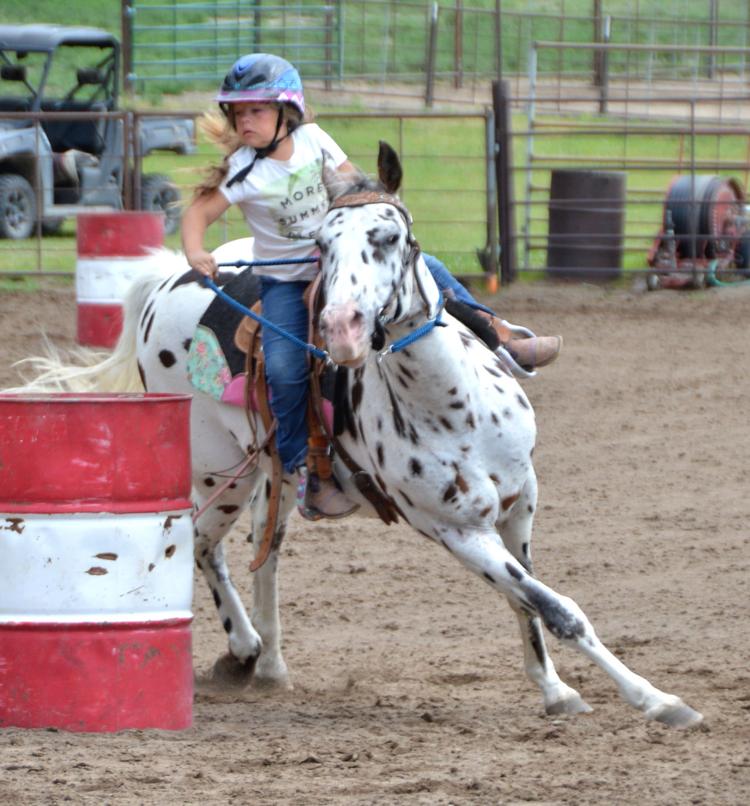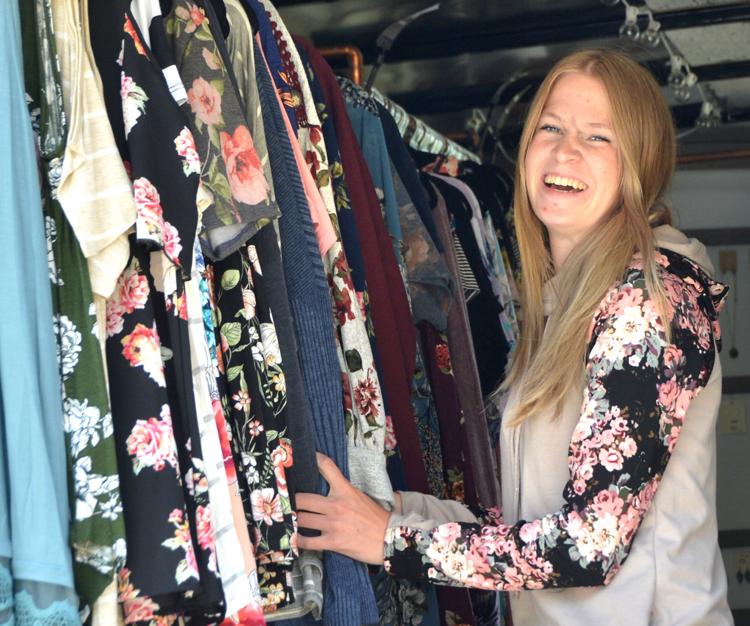 Riders came for the National Barrel Horse Association's Washington District 2 event, with its five divisions, a sanctioned double header and $1,000 added to the pot that was the most added ever for the region.
Competitors came from Canada, Ellensburg, Wenatchee and Spokane to the event, which also was co-sanctioned with BRN4D, said spokeswoman Karen Zittel.
"Classes were offered to all age groups and abilities," said Zittel. "Both open classes had $1,000 added to the race making this a unique opportunity for our Okanogan County racers.
"We never get a race with this much money added so close. We always have to drive for hours," was a constant comment, she said.
Besides the open class, there were peewee, youth, senior and novice divisions.
NBHA stresses family involvement and works to keep fees as low as possible, said Zittel.
WA02 district director Rhonda Colbert pointed out some special features, including concessions (breakfast and lunch were available), an event photographer, a boutique and treat concession with Sno-cones and cotton candy.
A fun feature occurred when a rider's time included a "7," which made the rider eligible for a $100 gift certificate (to area Western stores) and other prizes. There also was a raffle.
"It was a beautiful day with lots of fun for everyone," said Zittel, noting mention was made of the locally owned Western stores and their support. "NBHA WA02 was able to do $1,000 added to both of the open races, the gift certificates and prizes on their own merit."
"We are proud of our team Red," said Colbert. "We have a great group. Our races qualify NBHA members for state competition to be held in Moses Lake in September."
The National Super Show, sponsored by NBHA, a first of its kind, is set for Sept. 28-30.
More information is available from Colbert on Facebook or by calling 509-429-3077.
More on the racing organization is available on Facebook at NBHA WA02 barrel news.
1D - Shannon Patterson on French Kick, 18.024, $355.
2D - Keeva Kimble on Blushing Cactus Quinn, 18.669, $273.
3D - Krista Marchand on Flicka, 19.053, $218.
4D - Katie Keane on Dealer, 19.552, $164.
5D - Teanna Wilson on Macy, 20.091, $109.
1D - Karlie Richey on See Ya, 18.245, $314.
2D - Karen Zittel on Chick N Dales Dasher, 18.760, $262.
3D - Lisa Lee on Mis N First Down Dash, 19.375, $210.
4D - Krista Marchand on Dora, 19.942, $157.
5D - Sandy Sladen on Wonders Cash Pie, 20.290, $105.
1D - Presley Somes on Shady's Dash of Honor, 19.145.
3D - Morgan McGuire on Scout, 20.383.
4D - Remmington Wisdome on Missi, 21.573.
1D - Shannon Patterson on French Kick, 18.024.
3D - Trina Womer on Eyesa Bedergo Roc Em, 19.068.
4D - Sandra Thomas on Early Bar Perks, 20.137
1D - Karen Zittel on Chick N Dales Dasher, 18.760
4D - Vanessa McDaniel on Midnight Exquisite, 21.204.
1D - Will Anderson on Ace, 20.162.
4D - Derrick Anderson on Santana, 23.424.