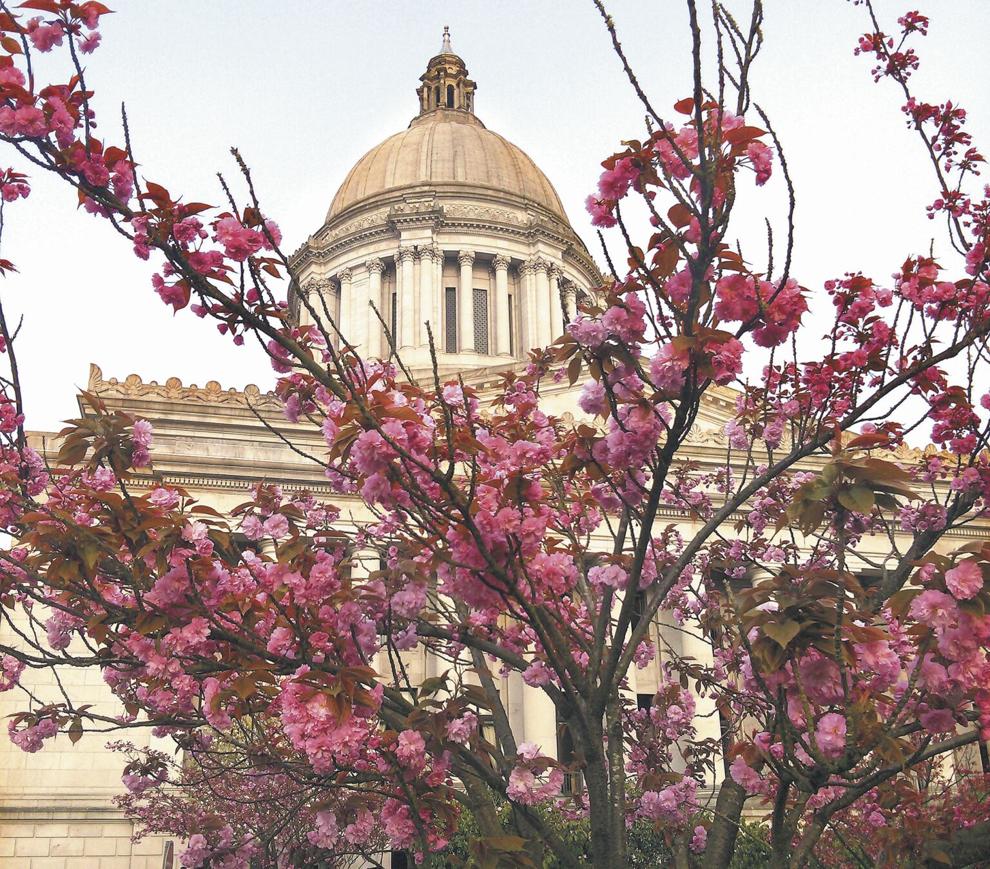 OLYMPIA — A bill before the Legislature would ban inappropriate use of Native American names, symbols or images a public school mascots, logos or team names.
Rep. Debra Lekanoff, D-Bow, the only Native American currently serving in the state Legislature, introduced House Bill 1356.
Often, the use of Native American names, symbols or images is premised on the promotion of unity or school spirit, she said. But such use fails to respect the cultural heritage of Native Americans and is contrary to the goal of making schools safe and respectful learning environments.
"It is well past time to phase out Native-themed mascots and logos," she said. "It is degrading that we are being portrayed as no different than a token. This bill is a small change that will bring about healing and show respect for our Native American neighbors and friends. It will give people some hope."
Two decades ago, the U.S. Commission on Civil Rights concluded that the use of Native American images and names in school sports is a barrier to equality and understanding, and that all U.S. residents would benefit from discontinuing their use, Lekanoff said.
The state Board of Education has twice adopted resolutions encouraging school districts to re-examine their policies and discontinue the use of Native American mascots. The first resolution was adopted in 1993, while the second was adopted in 2012, following Oregon's ban on Native American mascots.
HB 1356 was the subject of a public hearing in the House Education Committee on Feb. 5.
If the bill is passed, the Legislature would find that "no school has a cognizable interest in retaining a racially derogatory or discriminatory school mascot, logo or team name" and would prohibit the inappropriate use of Native American names, symbols or images for those purposes.
The bill would prohibit such uses starting Jan. 1, 2022.
Public schools located within or with enrollment boundaries that include a portion of Indian Country, as defined in U.S. law, or public schools in a county that contains all or part of a tribal reservation or tribal trust lands would be exempt if the tribe or tribes having regulatory jurisdiction over territory within that boundary have:
Been consulted by the school, district or both.
Authorized the use of the name, symbol or image as a mascot, logo or team name.
In Okanogan and neighboring counties, Paschal Sherman Indian School apparently would be exempt for its use of Chiefs because it is not a public school. Almira/Coulee-Hartline High School is the Warriors, but its logo includes a battle ax and sword of European styling.
Nespelem School District, which is wholly within the Colville Indian Reservation, has a logo that includes an eagle and individual eagle feathers.
The bill also addresses phase-out of Native American names, symbols or images.