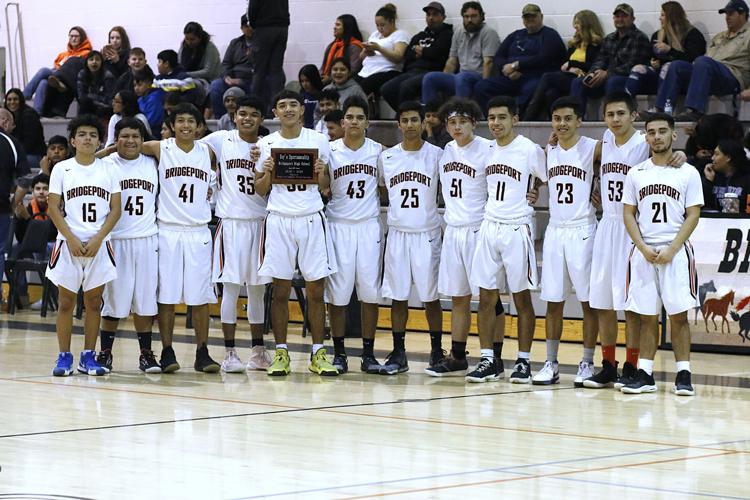 BRIDGEPORT — As the Washington Interscholastic Activities Association wraps up its school reclassifications for the next four years, it gave the Bridgeport School District a unique solution to fit its unique situation.
The Mustangs will remain a 2B school but will compete in the 1B league through regular season play.
Bridgeport has 95 percent of its student body using the free and reduced-price lunch program, which WIAA factors into its classification decisions.
WIAA allowed schools ranging from 1A to 4A to use lunch percentage numbers to drop the total for attendance, allowing schools to opt down for the classification cycle if the number fit within current regulations. But 1B and 2B schools were not allowed to opt down.
Scott Darwood, Bridgeport School District's athletic director, appealed to WIAA and Washington State District Directors Association. The groups considered situations such as Bridgeport's Jan. 24-27.
Average enrollment for Bridgeport this year is 174.9, but after factoring in free and reduced-price lunch program recipients, the dropped by more than 70 students. That settled Bridgeport at an enrollment number of 104 students, which would qualify for 1B status if WIAA had included B schools in the opt-down option.
Darwood said out of the eight athletic teams at Bridgeport High School, the winning percentage was only 34 percent last year, suggesting that Bridgeport was not capable of competing at the level of competition offered in the 2B classification. In a plea to increase morale among the student body and in the community, he petitioned WIAA to make an exception for his district.
Rather than drop Bridgeport to a 1B school entirely, WIAA officials decided to keep the Mustangs and Fillies at 2B, but allow them to compete in the 1B league. All state honors and awards would be presented at a 1B level, but if a team performs well and ends up in the top four of its league, it would compete for playoffs at the 2B level.
Bridgeport would enter 2B district tournaments at a lower and currently undetermined seed.
That also means that if any of Bridgeport's teams make it to state, they would compete at the higher 2B level.
Starting next fall, Bridgeport's will compete against Entiat, Pateros, Cascade Christian Academy, Moses Lake Christian Academy, Riverside Christian from Yakima, Wilson Creek and Easton. Also joining the league are Soap Lake and Waterville-Manson.
They would form a new 10-team Central Washington 1B League.
"The WIAA, and both the 2B and 1B (athletic directors) have been very accommodating and supportive to our situation and have been working with us to help with our future probable transition down to the 1Bs," said Darwood. "A lot of our traditional rivalries will still be in place for most sports as we'll still be competing with Soap Lake, Liberty Bell and Waterville-Mansfield.
"The greatest and most meaningful reason for us going down to 1B is that students would have a greater opportunity to participate at a level of competition that is more equal to their abilities, thus creating more of a student's desire to join athletics and be willing to participate," he said.
Bridgeport is set to use the new schedule for the 2020-2021 school year and the exception will be revisited after the end of the seasons..