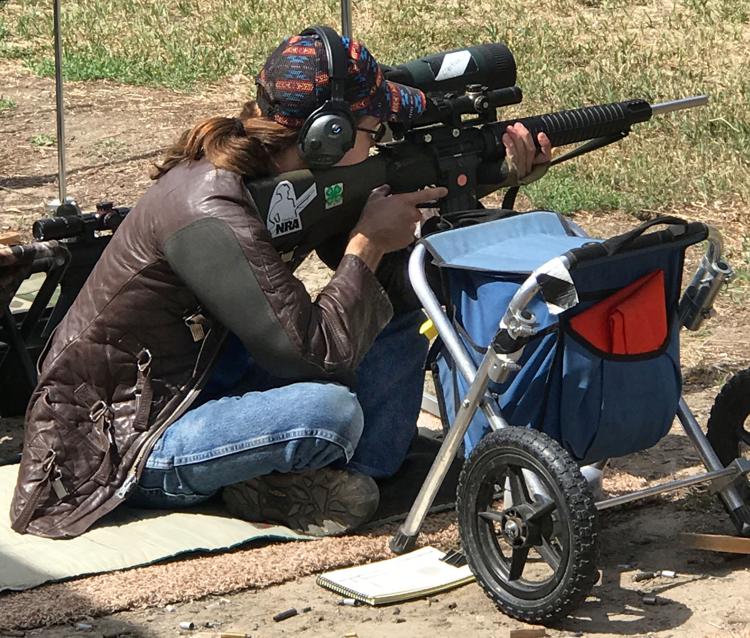 Rios ties personal best score
RIVERSIDE – Spencer Cleveland came out on top during the first rifle match of the season June 29 at the Riverside Sportsmen's Association Range.
His score of 759, which included 14 perfect hits, tied his previous best score.
"We had a great day for our first match of the season," said spokesman Ralph Malone, who described conditions with "pleasant temperatures, and no wind.
"Congratulations also to Jose Rios for tying his personal best score, and to Ian Burts and Jason Eylar for firing a personal best score in this match.," Malone said.
Chad Cleveland, who finished seventh (641) out of 14 shooters used his grandfather's 1903 Springfield rifle.
"He has made significant improvement through the year," Malone said. "This match he improved by 32 points over his previous score with the trusty bolt-action rifle. He made time during the rapid fire stages, which is a significant accomplishment. Way to go, Chad."
The competition included NRA Service Rifle Shooters Bruce Greenleaf, Josh Greenleaf and Frank Eylar
Malone acknowledged Betty Cleveland for being the group's statistical officer and Marnee Cleveland for cooking burgers.
"The smell of burgers cooking was a distraction during the final slow fire prone portion of the match," said Malone.
Janet Burts was the photographer, posting photos on the Okanogan Valley Highpower page at Facebook.
The next matches this summer are July 20 and Aug. 17 at the Riverside Sportsmen's Association Range.
Results (out of 800): 759, Spencer Cleveland. 717, Scott Miller. 701, Jason Eylar. 695, Bob Ramin. 688, Ralph Malone. 665, Rod Moore. 641, Chad Cleveland. 613, Brandon Busching. 587, Jeff Workman. 579, Jose Rios. 561, Bruce Greenleaf. 541, Ian Burts. 346, Josh Greenleaf. 84, Frank Eylar.