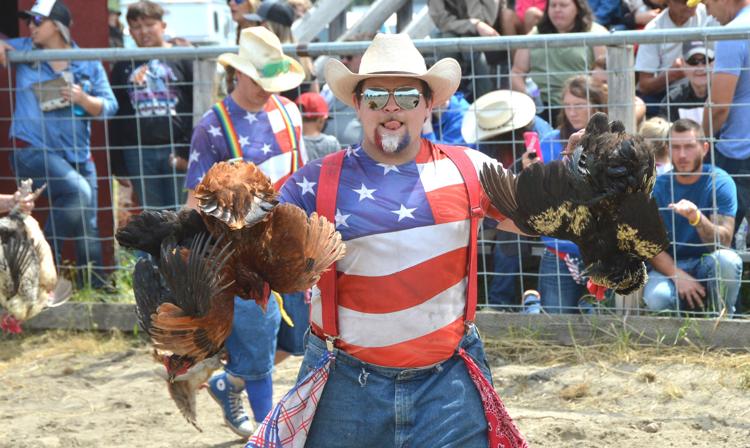 Pair share junior title, get buckles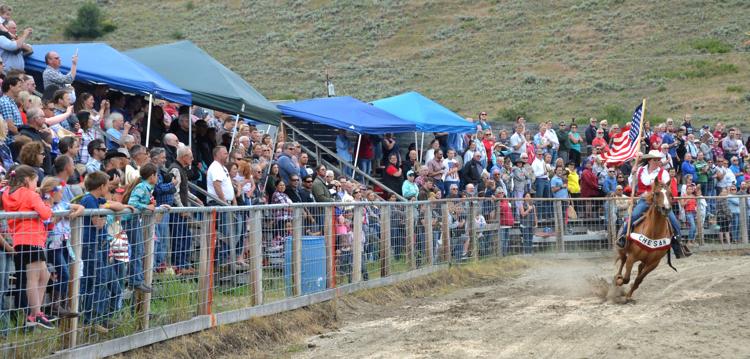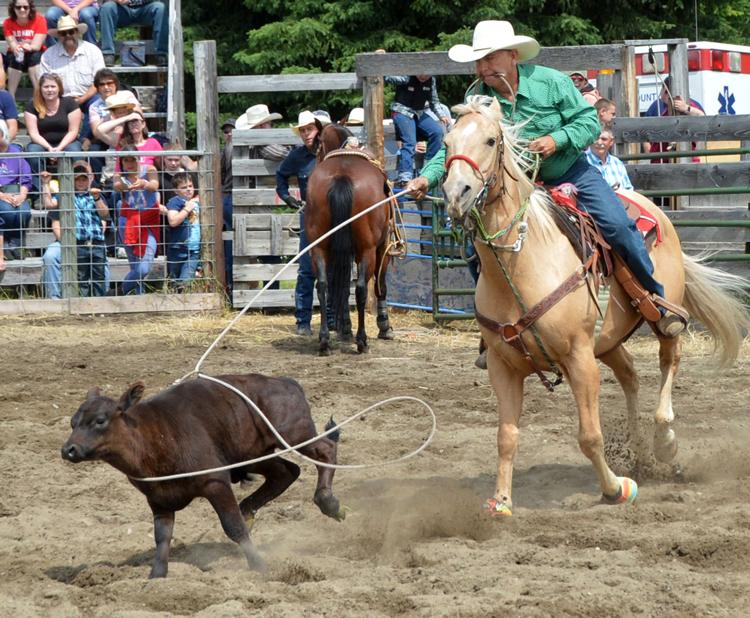 CHESAW – Competitors came from all over northeast Washington to contend for titles at the 77th annual Fourth of July Chesaw Rodeo on Thursday.
Rayann Wiley of Colville was named senior all-around cowboy.
Wiley won open barrels and was fourth in cow riding.
Cooper Ives of Okanogan and Talliyah Timentwa of Omak shared the junior all-around cowboy title. Each will receive buckles.
Ives won calf roping, while Timentwa garnered points for second in cow riding and fourth in barrels.
Wesson Tonasket of Omak won the peewee barrels.
On the adult side, Ryan Marchant of Omak was first in roping, Chase Nigg of Chesaw was first in ranch saddle bronc and Stewart Leslie of Chesaw won cow riding.
Jake Nelson and Leslie joined forces to win wild cow milking.
Full results, along with many more photos, will appear in The Chronicle's July 10 edition.
Fans and competitors alike were greeted with a new arena floor, with tons of light-brown dirt sans rocks covering the previous black, rock-filled arena.
The weather looked iffy early for rain, with temperatures in the 60s. But as the rodeo progressed, the sun came out, the rain stayed away and the thermometer moved up.