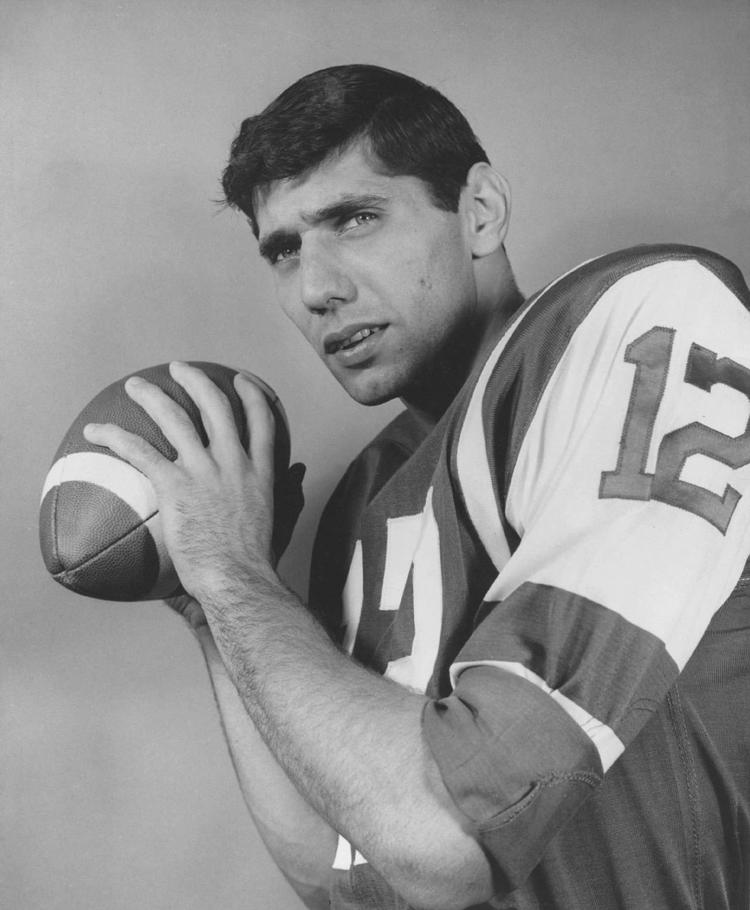 The Apollo 11 moon landing and Woodstock are dominating some of the news this summer, as people look back 50 years to 1969.
For me, the images are kind of fun.
For mission control, you will see ashtrays and black phones at many of the stations.
There's no more smoking in public places and cellphones replaced stationary phones (and phone booths) long ago.
Five decades ago, I graduated from high school and entered the Air Force month later.
I missed the moon landing July 20, 1969, because I had, a few days earlier, hopped a taxi from Tacoma to Seattle, was sworn in the following morning and that afternoon landed at Lackland Air Force Base outside San Antonio, Texas.
It was 112 degrees as I went down the stairs from the plane. It was in the 70s back home.
Of course, like here, they called it a dry heat.
A month later I was still marching around in basic training, but a little bit smarter. Unbeknownst to any of us, there was Woodstock, which used the Vietnam Conflict (yes, it truly was a war with a lot of deaths) as a backdrop.
We did not have a radio or television in basic. Just get up early, march around and do physical training. (I loved doing the obstacle course. The M80 explosions were cool.)
I think like a lot of things in my life that I missed, I overcompensated later.
Take for instance all that great music up there in New York.
I would collect just about every album by those who performed plus, of course, the triple album "Woodstock."
Heck, I've got more than 7,000 albums in plastic sleeves I've collected since then, all alphabetized and in wood cabinets.
That far away year also saw some great upsets in the championship games for football, basketball and baseball (the big three "ball" sports).
The year started with Super Bowl III, in which the New York Jets, a double-digit underdog, edged the Baltimore Colts, 16-7.
Jets quarterback Joe Namath famously announced three days before the championship that he guaranteed his team would win.
New York was up 16-0 by the fourth quarter on a touchdown and three field goals.
Namath became the first player in Super Bowl history to be named MVP without being part of a touchdown (Matt Snell rushed for the lone score).
April into May was the NBA championship between underdog Boston Celtics, who were not expected to reach the final series after finishing fourth in the Eastern Division, and highly favored Los Angeles Lakers, with Elgin Baylor, Wilt Chamberlin and Jerry West.
Boston, in the last championship of the Bill Russell dynasty, pulled off one of the biggest upsets ever with a 108-106 victory to claim the championship, which was the first time in NBA history a road team took Game 7.
After basic training, I was shipped off to Wichita Falls, Texas, for my school.
I was changed from a disbursement accountant to a communication specialist because there were too many accountants coming through schools. When I was told of the change, I realized I got lucky because 20 others in a prior group went from accounting to being medic assistants (what we sometimes lovingly called spear chuckers).
So while freezing in northern Texas, I watched the "Miracle Mets" top the Baltimore Orioles in a best-of-five World Series.
New York finished the regular season with a respectable 100-62 record and became the first expansion team to win a pennant (in five games).
Baltimore finished at 109-53, the best record in baseball.
A couple of my heroes were MVPs of their leagues – Harmon Killebrew with Minnesota in the American League and Willie McCovey with San Francisco (they have a body of water named for him outside Giants Stadium now) in the National League.
The year 1969 reverberated with big-league sports upsets.
And music included some of my favorites – "Crystal Blue Persuasion" by Tommy James and the Shondells, "In the Year 2525" by Zager and Evans, and "Space Oddity" by David Bowie.
Finally, what was really fun looking back was to realize that uber-official Clyde Pock turned 41 that summer (he's 91 now).
Newspapers have come a long way, too, from black-and-white photos and cold type press to color, offset printing and online presence.