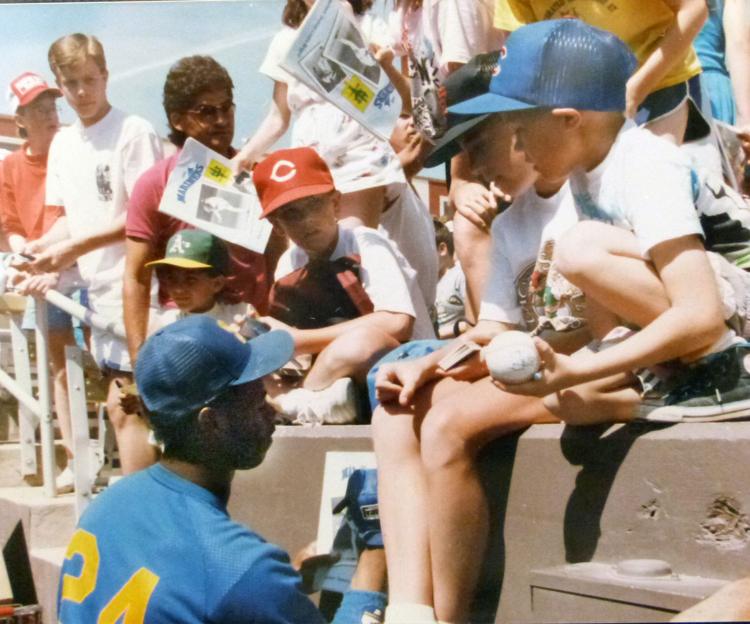 Going to be hard to beat Junior's records
When Ken Griffey Jr. kept knocking out home runs while taking batting practice with the Seattle Mariners, first baseman Pete O'Brien said, "That's easy. I'd like to see him do that with my swing."
There's not been a swing quite like Griffey's, who debuted with the Mariners 30 years ago on April 3, 1989.
That was special, seeing Griffey's drive to make the Mariners during spring training that year.
And it was special following him during his professional career.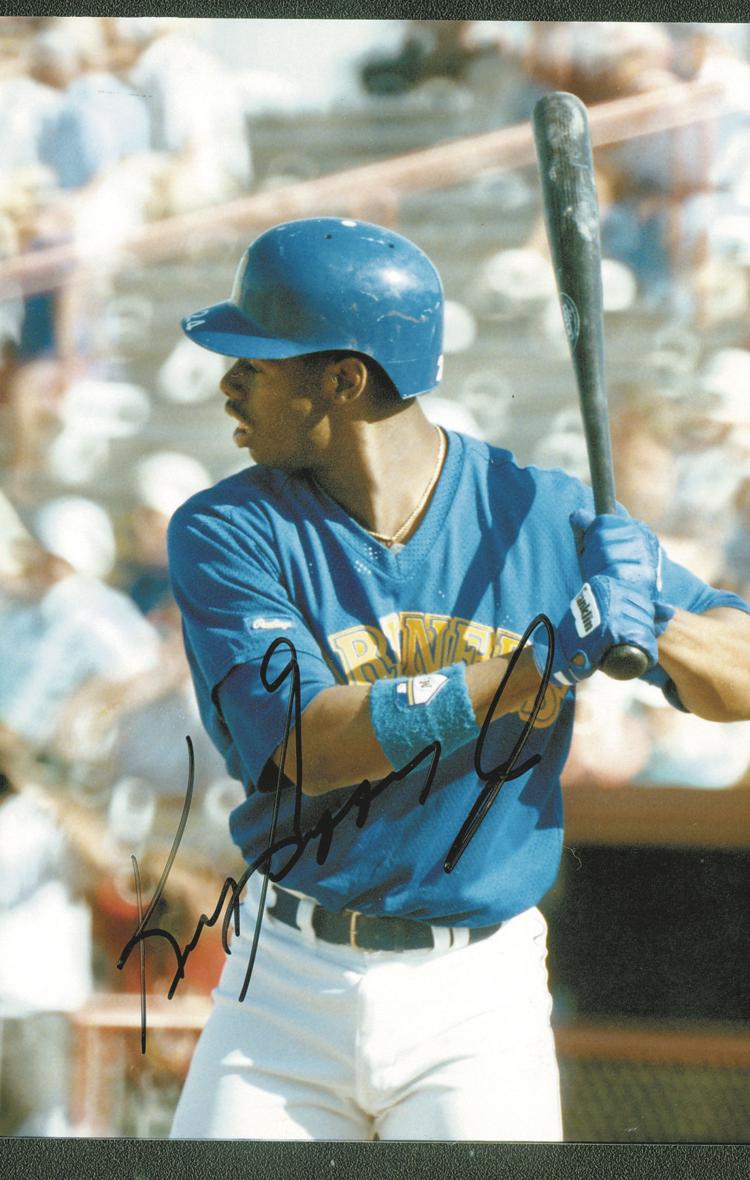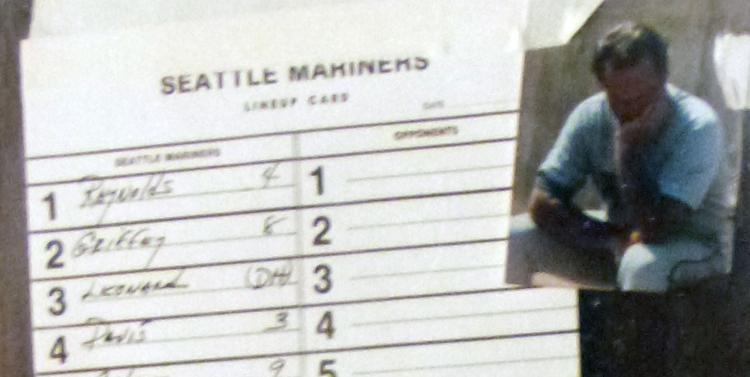 Junior, who is the son of Ken Griffey Sr. (Cincinnati Reds) and drafted No. 1 overall by Seattle in 1987, played only 129 games in the minors in 1987 and 1988.
After never playing above Double-A, he was called up that spring.
In his first major league at-bat, which was against Oakland, Griffey doubled to left centerfield for a standup double.
Griffey was 19 years, 133 days old, which made him youngest position player to debut in more than 10 years (after Brian Milner in 1978).
After the hit, Oakland players sent the ball to the Mariners' dugout, acknowledging they recognized the special moment.
Announcer Dave Niehaus, the voice of the Mariners on the radio from inception in 1977 to 2010, commented just as Griffey made the memorable hit that people would be looking back 20 or 25 years to that moment.
He was not far off, as The Kid played 22 years in the majors.
Some of the milestones set by Griffey included being 19 years, 190 days when, on May 30, 1989, he hit two home runs in Yankee Stadium (youngest player in any of the Yankee stadiums to hit a home run).
Washington's Juan Soto, at 19 years, 231 days, became the youngest since then to hit a home run at a Yankee Stadium (he, like Griffey, had two on his visit).
Griffey went on to hit 16 homes runs, which at the time was the third most by a teenager in a single season.
Since then, Bryce Harper and Soto have moved past Griffey on that list.
Griffey had two multi-homer games in 1989, just one of four teens with multiple homer games in a single season. The others are Harper, Soto and Hall of Famer Mel Ott (elected the year I was born, 1951).
Griffey only got better over the years.
In 1993, when Griffey was 23, he tied a record of eight straight games with a home run at any point in a season. The others who did it were Dale Long in 1956 and Don Mattingly in 1987.
Junior is one of only nine players with multiple 40-home run seasons before age 25 season. He hit 45 in 1993 and 40 during the strike-shortened season in 1994.
Griffey won the All-Star home run derby in 1994, 1998 and 1999, the most by any batter since the event started in 1985.
The Kid could also roam centerfield. He is one of three players in Major League Baseball history with 500 homers and 10 Gold Gloves. The other are Willie Mays and Mike Schmidt.
Griffey finished with 630 homers, seventh-most in MLB history.
This spring he was in Japan with the Mariners, where he tried his hand at photography, joining the horde down the third-base line.
They were all there to record the retirement of 45-year-old Ichiro, who entered and left the eighth inning for his final game.
Griffey, at the game as an ambassador for Seattle, gave Ichiro a hug in the dugout after his at-bat in the game the Mariners won 5-4 in 12 innings.
I think it's time to give Griffey a hug, 30 years later, as we remember his greatness once more.