You have to crawl before you walk, walk before you run.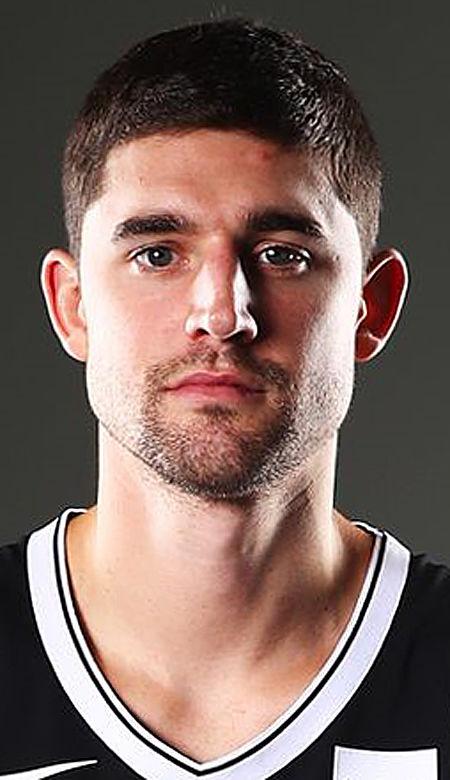 To play basketball there is the same transition from passing the ball underhanded to throwing it overhanded, from overhand to pushing the ball upward to the hoop to score.
For others the game comes to them a little slower.
Never give up on your dreams, such as playing in the National Basketball Association.
Joe Harris never gave up on his NBA dream, his effort winning him the All-Star Game's three-point shooting contest over Golden State's Steph Curry, an NBA MVP and three-time finals winner.
The Chelan High School graduate, who tore up the Caribou Trail League, worked his way to captain of the men's basketball team at the University of Virginia.
The Cleveland Cavaliers drafted the 6-6 Harris 33rd overall in the 2014 draft.
The dream was right there, except Cleveland squandered Harris, who came off the end of the bench to play 51 games in two years and another 21 games in the G League affiliate's Canton Charge.
On Jan. 12, 2016, a day removed from foot surgery, Cleveland traded Harris in a multi-player deal to the Orlando Magic, who immediately waived Harris.
The small forward or shooting guard remained unemployed for six months before Brooklyn assistant coach Bret Brelmaier, a former assistant with Cleveland, mentioned Harris' name to Kenny Atkinson and Sean Marks,
Marks and Atkinson were renovating Brooklyn by developing high-character castoff players while building a respectable culture the players.
Harris, looking for a second chance, fit the mold for the Nets' family.
The small-town boy, who never quits, improved from 39 percent from long range his first year in 22 minutes per game, to 40 percent his second year and then 42 percent last year.
So far this season, Harris is averaging 30 minutes a game, 13.9 points, 50.1 percent on shots, 47.1 for three-pointers, 3.6 rebounds, 2.6 assists and .5 steals.
The Nets love him. There's even a Joey Buck3ts T-shirt.
But the humble player hardly anyone knows barely got into the three-point NBA contest despite a league-leading 47 percent shooting.
The NBA picked Steph Curry and his brother, Seth, to the event. They picked Devin Booker to defend his title along with Damian Lillard and, in his final year, Dirk Nowitzki.
The unknown Harris was the last to be selected for the contest following a long tweeting campaign by his teammates.
He became the first Net ever to win the three-point contest, set a record for most points in the contest, at 51, since a 34-point format was implemented in 2015.
"Buckets" Harris knocked down 25 points in the first round, then 26 points against Steph Curry that included all five of his last shots on money balls.
Curry finished one money ball short of a tie.
Hall of Famer Shaquille O'Neal admitted after the contest that he had never even heard of Harris. During the competition, Shaq said Harris did not change his expression, did not smile, never wavered, his goal being to win.
Anything can be accomplished if you work hard, never give up your goals.
"Some guys come in right away and are able to contribute," Harris said of professional basketball. "But you look at the makeup of our Brooklyn Nets team and it's a lot of guys that were cast off and had a second opportunity. I personally was one of those guys."
"Joe Harris … thinking of where he came from, the Cleveland thing, not being in the league basically. Now he's starting for us, signed an excellent contract and now he's in with the elite shooters in the league in the 3-point shooting contest," Atkinson said.