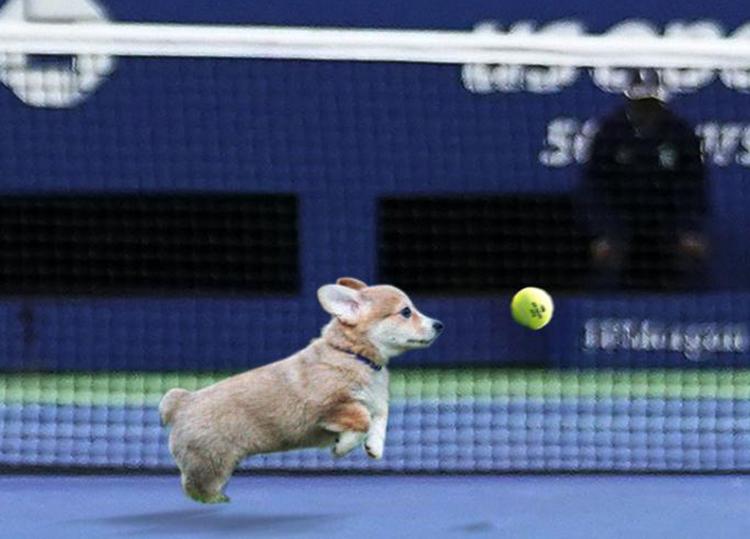 April Fools' jokes: Brady to puppies
New England Patriots ageless quarterback Tom Brady said hello to Twitter on April 1, only to say goodbye.
Lots thought, you say goodbye? I say Hello, hello, hello!
Or something along the lines of the ageless Beatles song, "Hello Goodbye."
You see, Brady, 41 (he turns the-answer-to-everything 42 on Aug. 3), fired off his very first tweet on April 1 saying, "I'm retiring. In my spare time, I'll be tweeting #LFG."
The tweet is plausible as he's coming off his sixth Super Bowl and is at the top of his game, a great time to retire and enjoy the spoils of a very successful career.
An hour later, the Super Bowl champion, who has said he wants to play until he's 45, tweeted to confirm what he said was an April Fools' prank, saying "Was this a bad joke?"
I think Duke basketball sensation Zion Williamson missed a chance for a great April Fool's prank.
Williamson blew out a Nike basketball shoe just prior to the NCAA tournament, sat out a few games and played sensational in the tournament before the Blue Devils lost to Michigan State (perhaps inspired by Magic Johnson being in the house) in the game to reach the Final Four.
Williamson, known as @williamson, could have tweeted, "Forget the big boys, I'm taking an endorsement with boohoo shoes."
Besides the shoemaker's terrific name, few have heard of it, but it would be a great way to say goodbye to the big boys' shoe manufacturers.
Williamson is expected to go high, if not No. 1, in upcoming NBA draft, yet he will make millions more with a sneaker deal.
In the old days, well when I started in newspapers 40 years ago, you either mailed press releases days prior to an event or called media outlets, the first being the Associated Press.
People can now get their news fast, albeit often incorrect, with social media services.
A couple other sporting April Fools' pranks caught my eye, including the Chicago Bears football team introducing new uniforms with triple-digit numbers and the U.S. Open introducing puppies to the ballperson team at this year's tournament.
The Bears, wanting fans to know they are keeping it "100," introduced new uniforms to help celebrate its 100th season.
"Uhhh ohhhh!!! Triple digit, can't wait to rock the 112 this season," wide receiver Allen Robinson chimed in.
A Monday afternoon video posted by the Bears showed quarterback Mitchell Trubisky promoting the fake jersey.
"Is that good? No. 110, let's cut," said Trubisky, who was shown walking away with "April Fools" on the back of his jersey.
While Brady got 37,000 retweets, the U.S. Open has nearly two million followers, so tons of dog owners perked up at the thought of little Fido showing off his ball fetching skills.
To many dog lovers, the idea was legitimately a great idea.
Another, @ralphsmotorbike, said the San Francisco Giants had a team of Portuguese water dogs trained to retrieve home runs hit into McCovey Cove back in 2000, when the Giants still hit home runs.
Some dog lovers submitted photos and videos, which were very entertaining.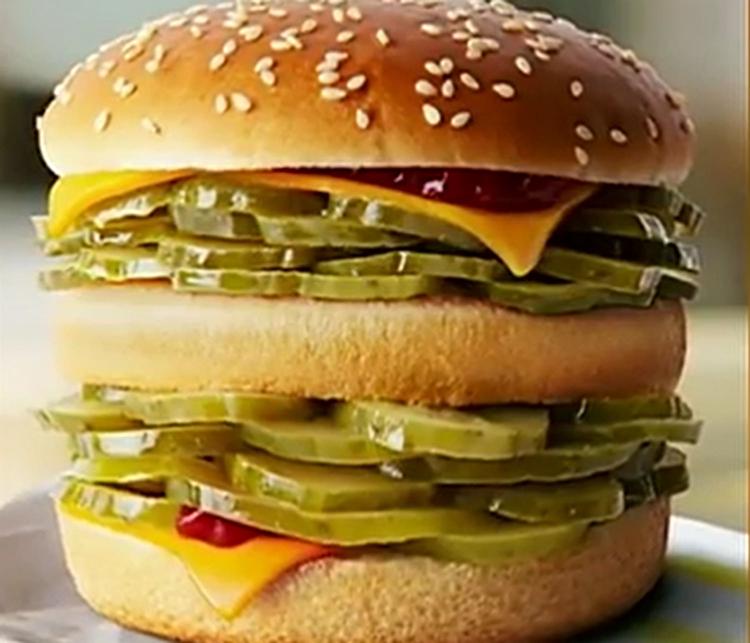 Also catching my eye were the dating site Tinder saying it would use "height verification" to end "height fishing" and McDonald's Australia introducing a McPickle Burger (more than 52,000 views as of Tuesday).
So if you are one of those who cheers Brady as he seems to make it look easy to win the Super Bowl, or were among those saying "Yes, Yes, Yes" the GOAT is gone! Don't panic.
There will be more bizarre announcements coming that will be true.
And April Fools' returns in 2020, at least I think it will.
You say "Yes", I say "No."
(I say "Yes", but I may mean "No".)
You say "Stop," I say "Go, go, go."
(I can stay still it's time to go.)