Omak names March top student-athletes
Sonja Thornton of Tonasket won this year's Chronicle Basketball Frenzy contest, zooming to the top with Virginia's overtime win over Texas Tech in the championship game.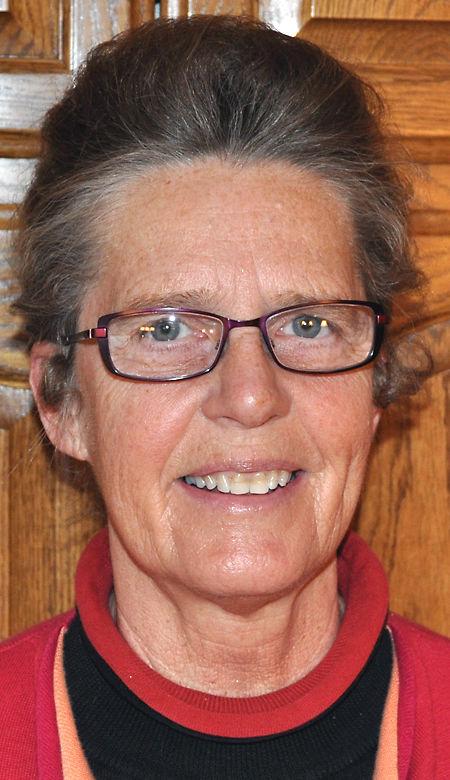 This is the second time she's won the newspaper's contest.
"She doesn't let me forget it, since she knows very little about basketball. Ha! Ha!" said husband Bruce Thornton, who was at the top or near it until the title tilt.
He finished sixth with 92 points, trailing brother Bob Thornton in fourth with 97 points and Sonja at the top with 119 points.
Sonja missed watching the big game since she was at orchestra practice for this spring's musical in Omak.
(She did listen on the radio on her way home.)
Bob and Bruce watched at their separate homes but did text back and forth.
"We are friendly competitors," said Bruce.
If you picked Virginia to win it all, you were in a group of less than 5 percent of those entered in the ESPN championship contest.
I had Virginia winning on one of my five entries, which rated me a lit match icon and a top 96 percent finish (1,220 points).
The winner at ESPN finished with 1,850 points.
I had Virginia meeting Michigan State in the finals on that pick.
I had two picks with Duke taking it all (83 and 68 percent).
I also had two picks with North Carolina winning (79 and 68 percent).
"Our daughter Sera Rathbun (third, 115 points) won the contest last year," said Bruce Thornton. "That makes three times for our family (but none for me). We love the hometown contest … much more than the national contests!"
xxxxx
Omak student athletes for the month of March are Tori Beaver in tennis and Patrick Ramey in soccer.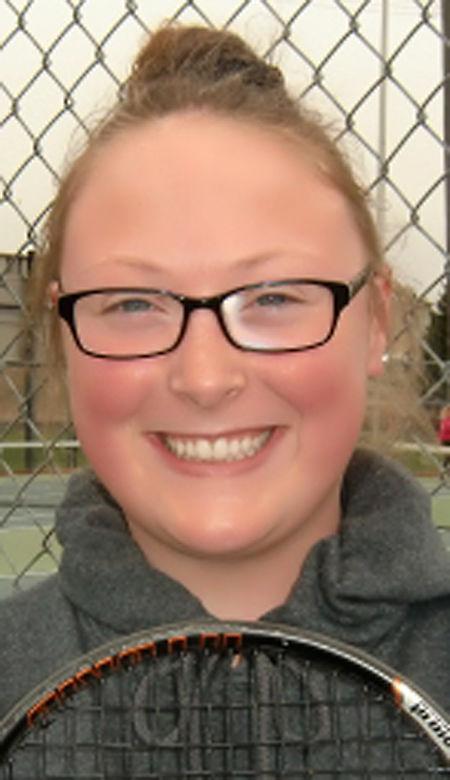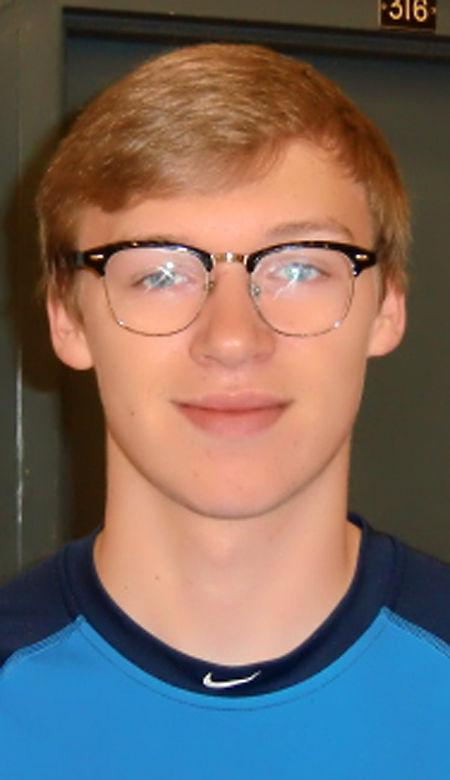 "Tori has been working very hard and improving at a fast pace," tennis coach Lance O'Dell said. "She is focused on not only making herself better, but it is important for her to work hard so that her teammates can get better, too. She constantly talks about doing whatever is needed to help her teammates out.
"She started out playing No. 2 doubles but has worked herself up to No. 1 doubles. Tori will challenge her teammates by saying, 'If I can do this, then you can, too.' Her work ethic in practice is an inspiration to her teammates."
"Patrick has been selfless both at practice and during games," soccer coach Chris Werner said. "He is the anchor in our back line leading the team in header clearances and tackles in the defensive third.
"As a captain and senior, he is leading, encouraging and teaching the younger group of athletes in our program. He is one of the top defenders in the league so far."
xxxxx
Spencer Cleveland, in his first year competing as an adult, took high honors using an M-1 by hitting 450 out of 500 at a Civilian Marksmanship Program shoot April 13 at the Okanogan Wildlife Council range.
"The weather could have been a little warmer, but at least the rain stayed away," reported Ralph Malone.
Abbigail Greenleaf took junior division honors in her first time shooting with a service rifle (AR-15).
Malone noted that Greenleaf's weapon was older than she was.
"Very commendable for her first time firing that type of rifle," said Malone.
Shooters from Chelan and Arlington competed, too.
Chad Cleveland was burger-meister for those who were hungry at the event.
The next NRA-approved service rifle competition is May 4 at the Okanogan Wildlife Council Range.
Adult - 450, Spencer Cleveland. 423, George Smith. 422, Ralph Malone. 421, Robert Allgood. 417, Scott Miller. 410, Chad Cleveland. 378, Charles Gary. 372, Christian Johnson. 342, Thomas Fix. 341, Larry Epstein. 293, Bruce Greenleaf. 279, William Jarr.
Junior - 390, Abbigail Greenleaf. 280, Joshua Greenleaf. 69, Ryder McIntosh.
xxxxx
Several people from Okanogan County competed well at the Stumpjumpers Motorcycle Club's Desert 100 on April 6-7 in Odessa.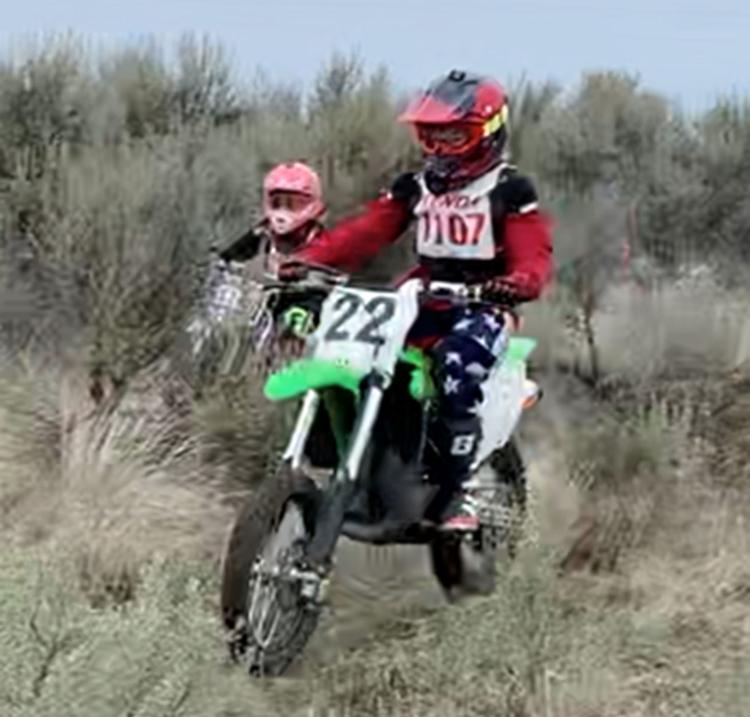 Ryden Zabreznik of Tonasket finished third in the 15-and-under class over a 50-mile course in two hours, 9 minutes, 43 seconds. He was 11th overall.
Others in the 15-and-under: 6, Kash Sumner, Malott, 2:20:40. 14, Lucas Cory, Tonasket, 2:44:29. 30, Tyler Darwood, Okanogan, 3:32:27. 35, Cody Wottlin, Winthrop, 3:43:48. 41, Braiden Howell, Omak, 4:55:52.
50-mile, vintage - 14, Geary Oliver, Grand Coulee, 5:40:18.
50-mile, women - 17, Alex Goetz, Okanogan, 3:02:41.
Kids age 11-12 mini race – 2, Evan Goetz, Okanogan, 55:16.497, nine laps.
100 miles
200CC and under - 15, Matthew Jacobs, Tonasket, 6:09:14.
30-39 - 26, Lake Brennan, Twisp, 4:32:59.
xxxxx
Joe Feddersen, who reports pinochle scores each week, was high scorer with 8,690 points at Tuesday's play at the Eagles in Okanogan.
High scores: 8,690, Joe Feddersen. 8,210, JoAnn Harrison. 8,110, Tim Norman. 7,590, Buck Workman.
Partners with 300 pinochle: JoAnn Harrison and Tim Norman; Norma Lawson and Dee Tarnowski; Dee Tarnowski and Millie Jewell.
xxxxx
The Conconully Fishing Derby returns this year for the opening weekend of the state general fishing season April 27-28.
Anglers must register at the Conconully General Store prior to fishing. There is a cost.
Fish can be caught at Conconully Lake or Conconully Reservoir.
Weigh-in is 9 a.m. to 5 p.m. Saturday and 9 a.m. to 11:30 a.m. Sunday.
xxxxx
Gonzaga women's basketball senior Chandler Smith was named to the Division I-AAA Women's Scholar Athlete Team for the second straight season.
The 10 winners of the 17th annual Division I-AAA Athletic Directors Association (DI-AAA ADA) Scholar-Athlete Awards were announced by the DI-AAA Athletic Directors Association Tuesday.
Smith, who led the Zags in minutes played for the second straight season, was previously honored this season as a WCC All-Academic Selection.
She's currently pursuing her second master's degree in organizational leadership after having already completed her master's in business administration and her undergraduate degree in marketing.
On the court, she averaged 9.2 points per game with 5.0 rebounds per game to rank second on the team in both categories. Smith added 2.6 assists and 1.2 steals per game.
Smith is the seventh Zag to be honored with the award in program history and just the second player to have earned the award twice.
xxxxx
The G.S. Long Roughstock Rodeo runs May 10-11 at the Town Toyota Center, Wenatchee.
Each night's competition includes bareback, saddle and bull riding along with barrel racing.
There will also be mutton bustin' (ages 4-7) and cowboy bull poker.
Al Camp is the sports editor at The Chronicle. Email him at sports@omakchronicle.com.